News
Casey Takes Four-Shot Lead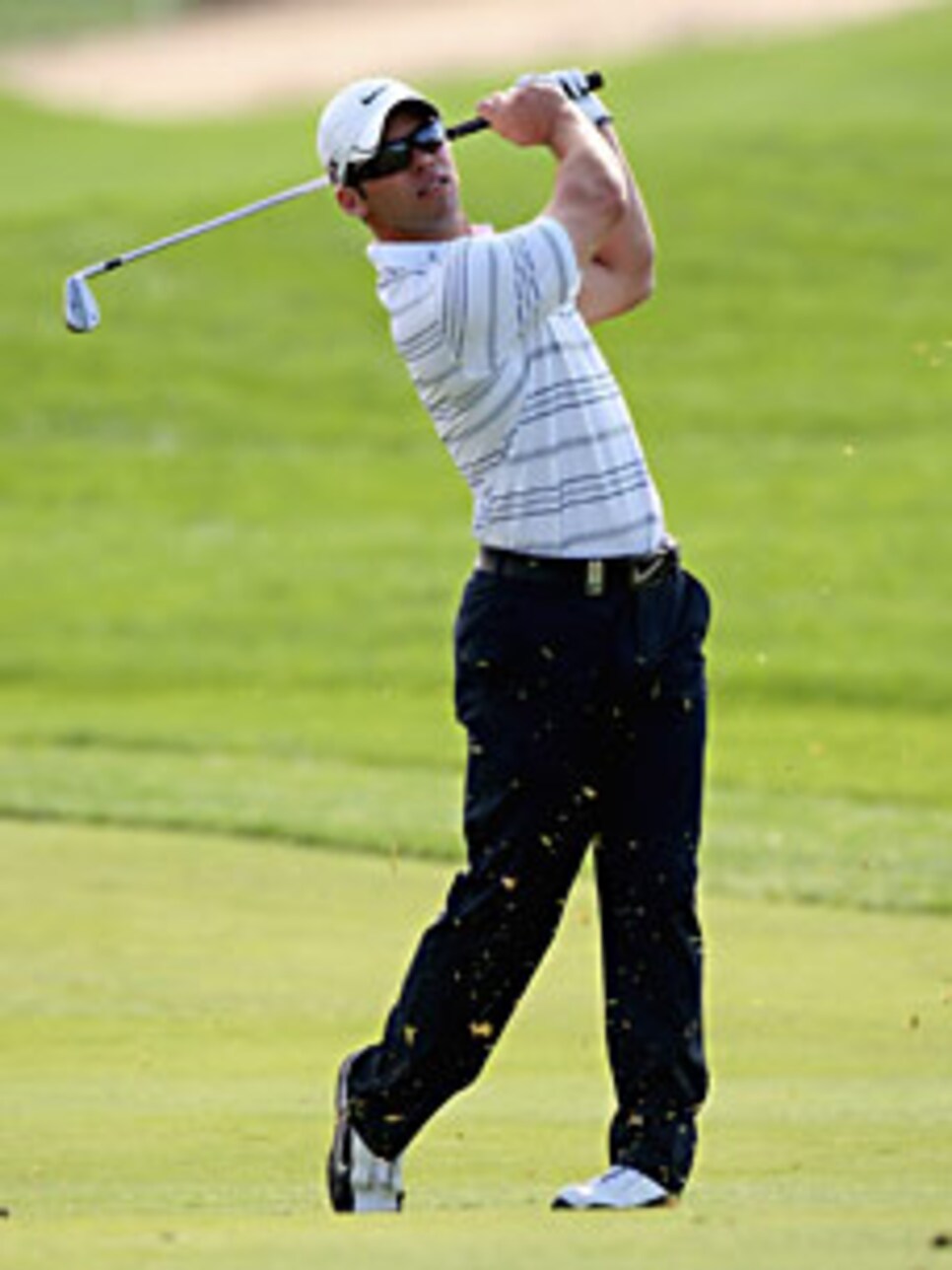 Casey played mistake-free golf with nine birdies and no bogeys.
ABU DHABI, United Arab Emirates (AP) -- Paul Casey opened with two birdies and shot a 9-under 63 to take a commanding lead at the Abu Dhabi Golf Championship after the third round.
Casey added another seven birdies in a bogey-free round that missed the National Course record by one stroke, taking a four-shot lead at 19-under 197.
Defending champion Martin Kaymer of Germany shot a 65 to move into second place, but will need something special on Sunday to prevent Casey from securing his first European Tour title since winning here two years ago.
"It's not very fun not to win," Casey said. "I would happily trade all the sort-of-made cuts in the majors and stuff like that for wins. It's that feeling of winning which is very special."
England's Graeme Storm was third at 14-under 202 following a round of 69, while compatriot Anthony Wall (69) was a further shot behind. Swedes Peter Hanson (66) and Johan Edfors (69) were tied for fifth at 204 with South Africa's Louis Oosthuizen (68).
Richard Green of Australia, who shared the overnight lead with Storm, imploded with a 76 to sit tied for 28th.
Casey began with birdies on the first two holes, then added two more on the front nine. The Englishman was near flawless on the back nine as he picked up five more shots. Still, he wasn't ready to declare victory over Kaymer, who like Casey practices at Whisper Rock Golf Club in Scottsdale, Ariz.
"Martin is very capable of shooting low numbers," Casey said. "I just want to shoot under-par golf tomorrow, and if you need to worry about the situation down the last couple of holes, then you do. But you don't think about that from the start."