News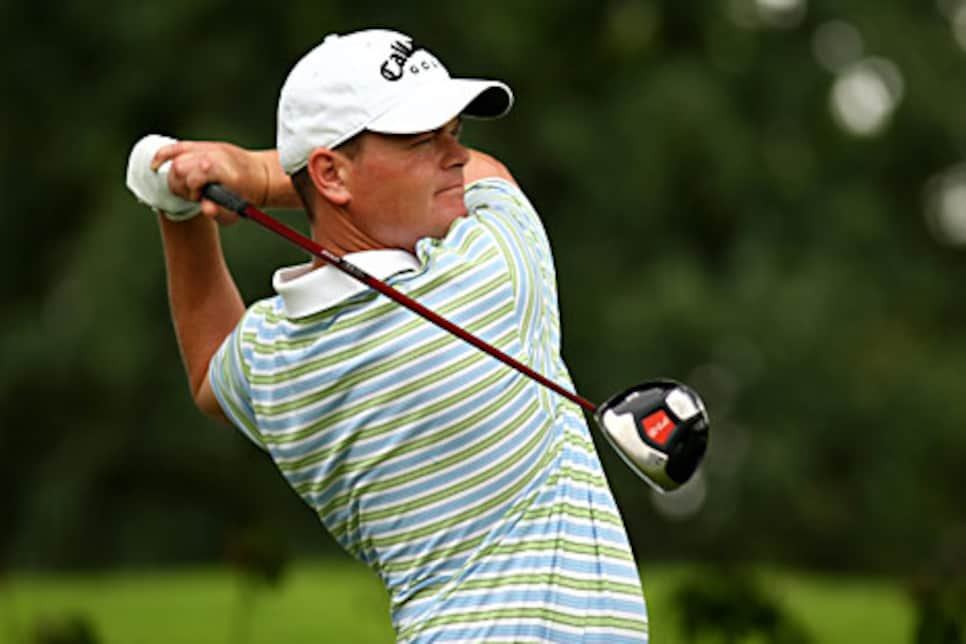 Drysdale's last win on the European Tour was the Peugeot Challenge in 2006.
JOHANNESBURG, South Africa (AP) -- Scotland's David Drysdale shot a 5-under 66 on Friday to take a 1-shot lead after the second round of the Joburg Open.
Drysdale, who had a 65 in the first round, made five birdies and no bogeys on the West Course, the easier and shorter of the two courses on which the opening two rounds were played.
"I'm very pleased after playing well yesterday," he said. "I just kept it going today."
Rain and lightning interrupted play for nearly two hours midway through the day.
Northern Ireland's Michael Hoey had three birdies on the back nine of the East Course to move to 10-under after two rounds, one shot behind Drysdale. South Africa's Oliver Becker was also one shot off the lead after a 65.
Hoey, who finished 10th in last month's SA Open, was looking forward to playing the weekend with the leaders again.
"I was leading the SA Open but I didn't finish it off," he said. "The more times I can get into these positions the better and more confident I'm going to feel."
Defending champion Richard Sterne moved back into contention with a 66 on the West Course after his opening 71. He is bidding for a third consecutive European Tour win to equal a feat last achieved by Seve Ballesteros.
Two-time U.S. Open champion Retief Goosen climbed up the leaderboard with a 68 on the West Course, but hurt his chances with a bogey and a double bogey. He finished at 4-under after two rounds, seven off the lead.
South African pro Alan McLean, who lives in Canada, got a hole-in-one on the 10th of the West Course when his 6-iron off the tee trickled into the cup.