World Golf Hall Of Fame Class Of '08
A seven-time USGA champion, two stars of the 1930s and 1940s and an esteemed writer are the latest inductees to the World Golf Hall of Fame. Carol Semple Thompson, Denny Shute, Craig Wood and Herbert Warren Wind were announced Tuesday at the U.S. Women's Open. The quartet joins Pete Dye and one other inductee to be named next month in the Class of 2008. Ceremonies are Nov. 10 at the World Golf Village in St. Augustine, Fla.
Wood was the only golfer elected on the PGA Tour ballot, gaining the minimum 65 percent of the vote. Lanny Wadkins was next with 52 percent. José Maria Olazábal, with 49 percent, and Jumbo Ozaki with 46 percent topped the International ballot but didn't receive enough votes for election.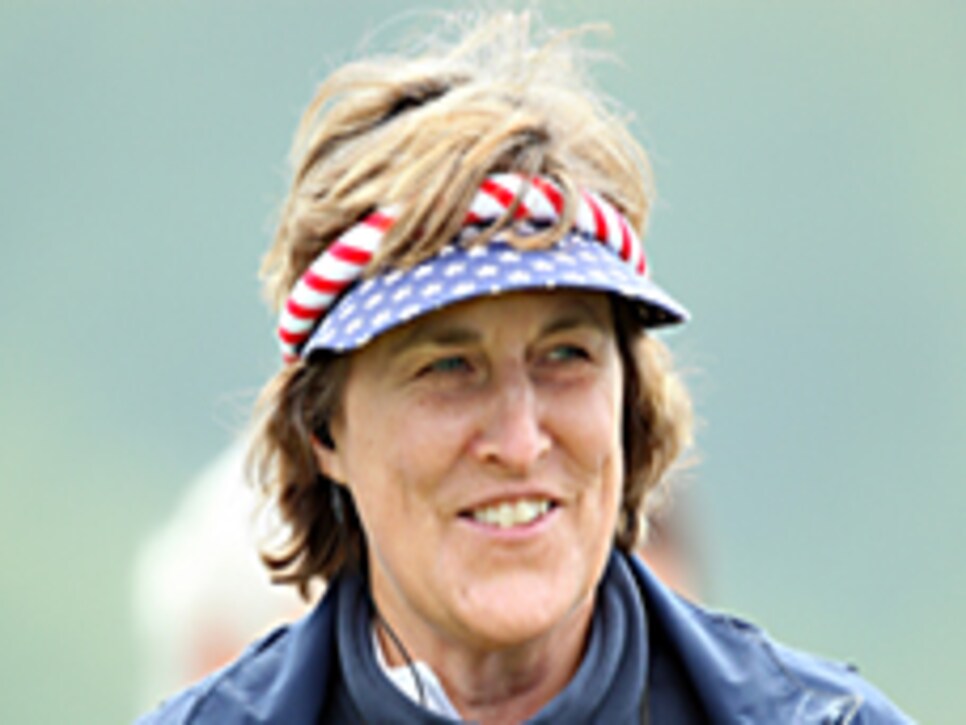 Age: 59 Home: Sewickley, Pa.
Induction Category: Lifetime Achievement
Career Highlights: One of only 11 players to win the U.S. Women's Amateur (1973) and British Ladies Open Amateur (1974). Winner of USGA Senior Women's Amateur (1999-2002) and U.S. Women's Mid-Amateur (1990, 1997). Competed in more than 100 USGA championships. Played in 12 Curtis Cups and captained the winning American side in 2006 and 2008.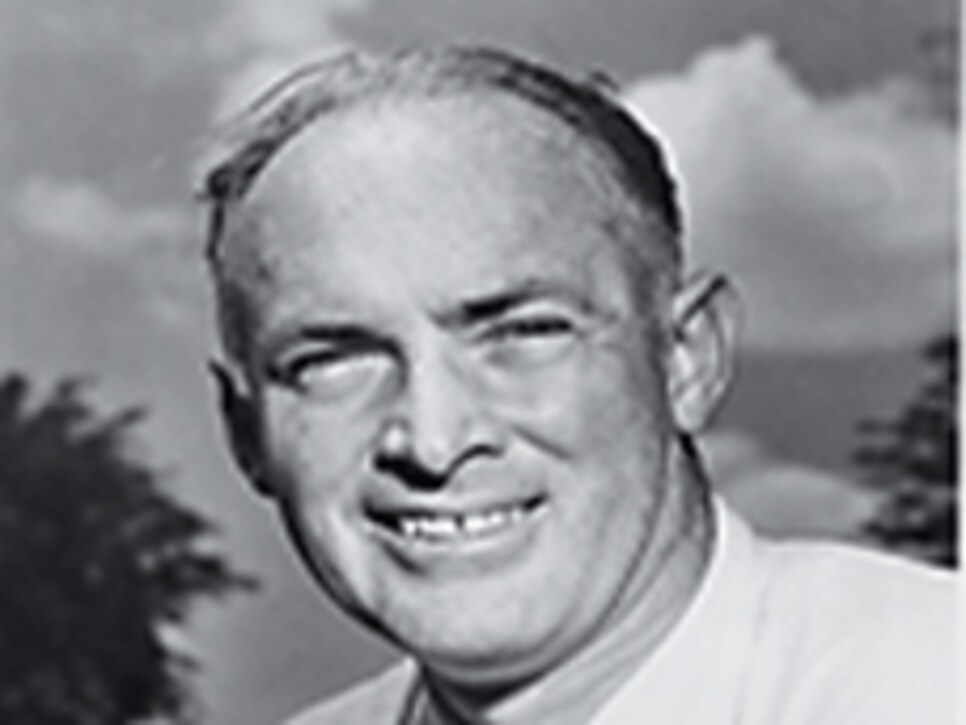 Induction Category: Veterans
Career Highlights: Won 15 PGA Tour titles, including 1933 British Open and 1936 and 1937 PGA Championships. Before Tiger Woods, he was the last back-to-back PGA champ. Member of three U.S. Ryder Cup teams. Cleveland native was head professional at Portage CC in Akron, Ohio, from 1945-1972.
Denny Shute's full name was Herman Densmore Shute, a mouthful that would have made life a bit difficult for engravers who had to put his name on 15 PGA Tour tournament trophies during the 1930s. A taciturn Ohio native, Shute was referred to as the "Calvin Coolidge of professional golf" because of his reserve. Whippet-thin in his early years on the fledgling circuit, Shute was content to let his clubs do the talking. Born in Cleveland in 1904, Shute was on three U.S. Ryder Cup teams (1931, 1933, 1937) and counted three major championships among his triumphs while enjoying eight other top-10 major finishes. He won the 1933 British Open at St. Andrews, beating Craig Wood in a playoff. At the 1936 PGA Championship at Pinehurst (N.C.) No. 2 course, Shute defeated long-hitting Jimmy Thomson 3-and-2 in the final, paying no attention to Thomson's massive length. "Jimmy hit so far I wouldn't look at his shot from the tee," Shute recalled years later. "Every time Thomson walked down to his drive, I'd have one on the green, pretty close [to the hole]." In 1937 at Pittsburgh Field Club, Shute successfully defended his title with a 1-up victory on the 37th hole over Harold (Jug) McSpaden. Shute was the last man to win consecutive PGA Championships until Tiger Woods won the 1999 and 2000 editions. For many years (1945-72) Shute was the head professional at Portage CC in Akron, Ohio. "If I could putt like in the old days, I could still win," he mused when he was 49 and his short game wasn't what it had been. For Shute, the old days indeed were good days.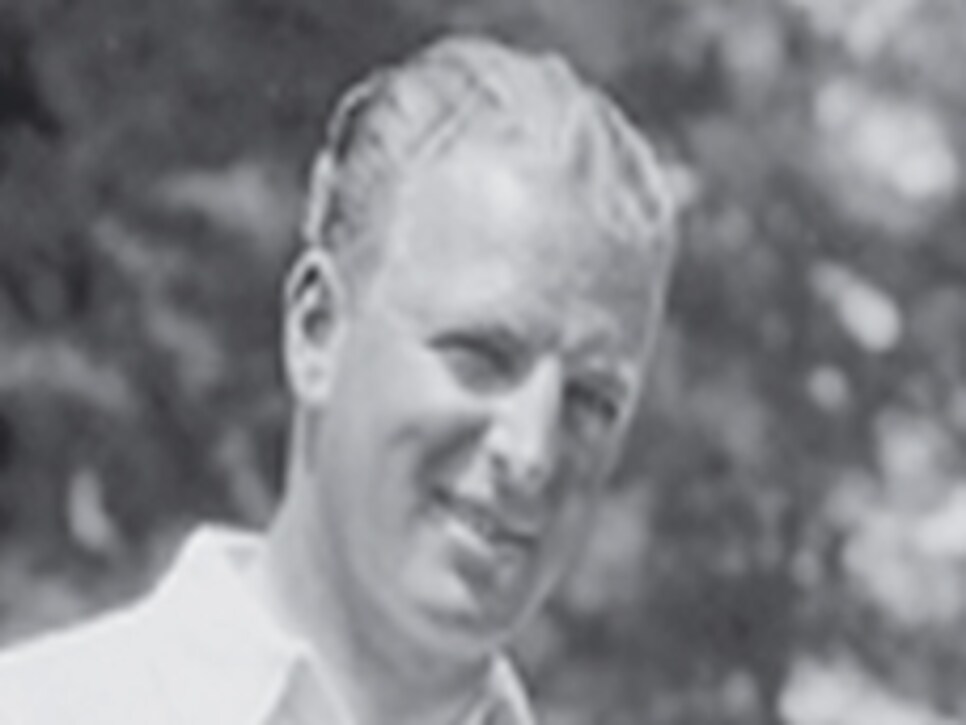 Induction Category: PGA Tour
Career Highlights: After several close calls in majors -- including a playoff loss to Gene Sarazen in the 1935 Masters after Sarazen's famed final-round double eagle -- in 1941 became the first golfer to win the Masters and U.S. Open in the same year, two of 21 PGA Tour wins. Known for his generosity to fellow players.
Golf wins more often than a golfer, which was a fact Craig Wood knew all too well, although he was too much of a class act to take out his bad breaks on anyone. A native of Lake Placid, N.Y., who was bequeathed the strength of his lumberman father, Wood won the 1941 Masters and U.S. Open, the first man to capture those major championships in the same year (only Ben Hogan, Arnold Palmer, Jack Nicklaus and Tiger Woods have followed suit). The two major triumphs and three Ryder Cup appearances (1931, 1933, 1935) highlighted Wood's 21-win PGA Tour career, which also included a number of heartbreaking major losses. Gene Sarazen's victory, set up by his dramatic and unlikely double-eagle, over Wood in the 1935 Masters is well known. But Wood also had close calls in the 1933 British Open, where Denny Shute beat him in a playoff; the 1934 Masters, where he came up one stroke behind Horton Smith; the 1934 PGA, where he lost on the 38th hole of the final to Paul Runyan; and the 1939 U.S. Open, where he lost a marathon playoff to Byron Nelson. Through all the "almosts," Wood had the respect of his peers and the admiration of galleries. His swing, which featured a powerful delayed hit that presaged the action of current stars such as Sergio Garcia, was ahead of its time. But his personality -- charismatic, generous and friendly -- was timeless. Wood always had time for fellow pros, men who were trying to beat him and those on the way up, including a young Claude Harmon. "If World War II hadn't interrupted his reign," Harmon's son, Butch, wrote in The Pro, "Craig Wood might have been the Arnold Palmer of his era." Even so, he was special. Sam Snead told Golf World in 2001, "He was the nicest guy I think I've ever met."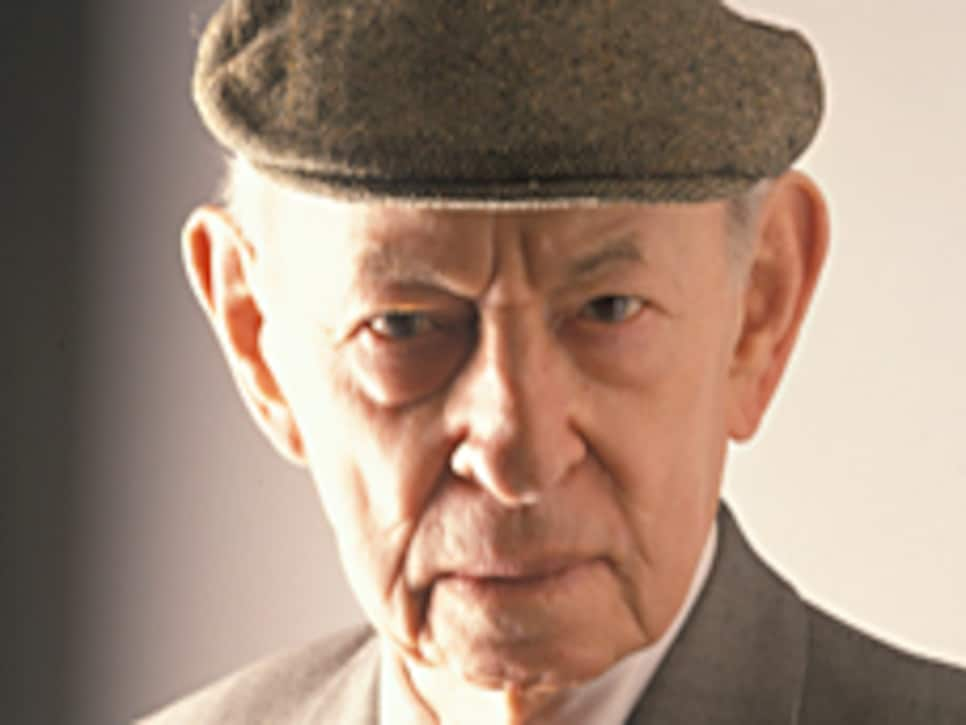 Induction Category: Lifetime Achievement
Career Highlights: Massachusetts native best-known for long, descriptive essays about golf's people and places in The New Yorker, where he worked from 1947-54 and 1962-90. Author of The Story of American Golf and collaborator with Ben Hogan on Five Lessons: The Modern Fundamentals of Golf. While covering the Masters for Sports Illustrated in 1958, coined "Amen Corner" to describe holes 11-13 at Augusta National.