News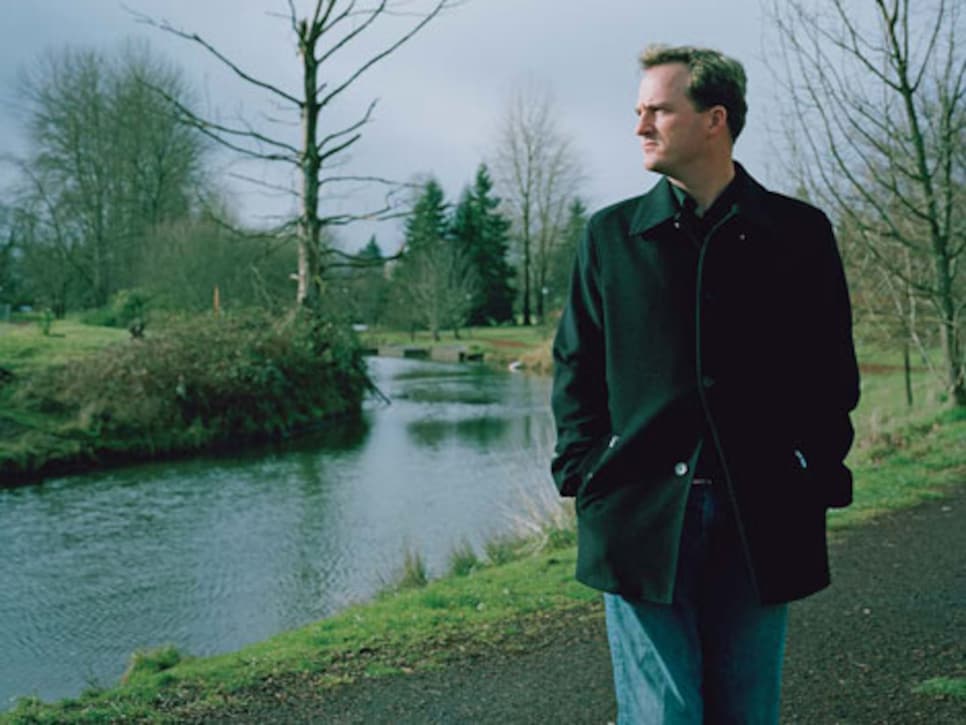 Golf Digest Update: Casey Martin looks to the future instead of the past.
Since 2009 ought to begin with a positive spin, consider Casey Martin, who knows he has much to be happy about now that he's flipped the calendar to a new year. Martin is in his third season as golf coach at the University of Oregon in his hometown of Eugene, he has launched an innovative new website for golfers and moved into a new house.
Not only that, but Martin still has his right leg, about a decade longer than many expected.
But he knows he may not have it much longer.
"Long-term, it's not great, but I've got a little window here," he said. "If I go through another period of struggle, surgery isn't not going to be far behind. Every day it's getting closer."
It's not commonplace that a person contemplates such a loss, but Martin has known it as a possibility since he was a child, crying at night from the pain, his brother listening through the wall that separated their bedrooms. Martin turns 37 in June, but he still can't believe it has been eight years since he sued the PGA Tour for the right to use a cart in tournaments and won the case in the U.S. Supreme Court. Born with Klippel-Trenaury-Weber Syndrome, a rare degenerative circulatory disorder, Martin's leg is brittle, the condition painful.
He never wanted to be known as the Guy in the Cart, and he's not.
Martin is moving forward, even if he's doing it with a limp, although it's not as bad as it was a few months ago . . . at least right now. During the past few days, Martin has kept a busy schedule, conducting a golf clinic with Stanford head coach and former teammate Conrad Ray, watching his beloved Ducks blow out Oklahoma State in the Holiday Bowl and stopping over in Palm Springs to work on his new project, his 10thGreen.com Web site.
The site, which he describes as a combination of Facebook for golfers with a dash of YouTube is a collaboration with Dusty Schmidt, an old friend from their junior golf days, and the founder of a leading online instruction site for poker called StoxPoker.com.
Something like a social networking golf site, Martin believes he and Schmidt are on to something.
If that's the case, then the Casey Martin niche just expanded its boundaries. He's been something special since the day he arrived on campus at Stanford, where he might have been the guy with the limp, but he was also the guy who was a three-time All-Pac 10 player, a two-time All-American and a member of the 1994 NCAA Championship team that also included Tiger Woods, Notah Begay III and Ray.
Martin earned a degree in economics and remains tight with all three of his former teammates. Woods and Begay will play the PGA Tour this year, something Martin accomplished in 2000 after graduating from the Nike Tour. He didn't win enough money to keep his card and then filed his landmark lawsuit the next year under the Americans with Disabilities Act.
At the time, the PGA Tour argued that allowing Martin to use a cart in tournaments would change the landscape of the competition. By losing that case, the PGA Tour was proven right -- two-time heart transplant recipient Erik Compton recently used a cart at qualifying school and just missed making it to the finals. That's clearly changing the landscape –- and making it better.
Martin never actually volunteered to be some sort of pioneer, he just gravitated in that direction. And now that he's coaching, he puts his own stamp on the program. When he recruits, Martin doesn't necessarily go after the big names or the country club types, he looks for something else.
"I think what's happened, my team is blue collar," Martin said. "They don't come from a lot of wealth, they're just competitive. I'm drawn to that. Some of my kids swing a little differently and that doesn't bother me. Everybody said I had a pretty swing and I don't play anymore."
So Martin considers himself lucky, although he jokes that he's struggling with his age. "I'm old now."
He's old enough to know what to expect, which is why he's been studying veterans of the Iraq War who return home missing a leg. He knows that athletes wearing prostheses are competing in track, he's paying attention to the surgery he knows he won't be able to avoid.
"I'm not going to do it until I have to, but when there's a quality of life thing that I'm missing, then I'll know."
It's a sound philosophy, coming from someone who recognizes that quality of life comes in all kinds of ways, some of them unexpected. There is a lot for which to be thankful, according to Casey Martin, and that's a pretty positive way to start off a new year.
Thomas Bonk writes regularly for Golf Digest Digital.