News
Not Aquaman Yet, But He's Getting Closer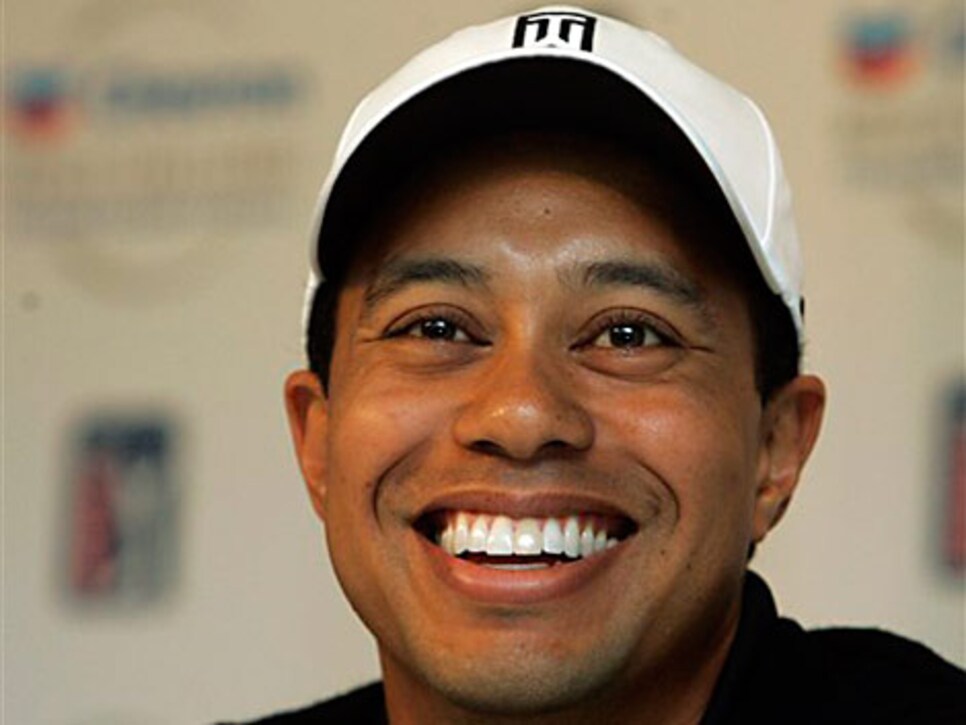 At his news conference for his upcoming Chevron World Challenge, Tiger discussed the progression of his rehab and his return to competitive golf.
THOUSAND OAKS, Calif. -- Tiger Woods hasn't exactly turned into "Aquaman" during his rehab, but he's a lot closer to Michael Phelps than Lance Armstrong coming back from his latest comeback from knee surgery.
In 2003, after an earlier knee operation, Woods jokingly compared himself to Armstrong after peddling his way back into action on a stationary bicycle. Last May during a news conference at Congressional, in the midst of rehabbing his knee in order to return for the U.S. Open, Woods talked about his time peddling away the miles: "It gets really old, riding that bike, man," he said.
Well, imagine all those laps in the pool. Turns out Woods has been swimming all his life and at his Wednesday news conference prior to the Chevron World Invitational he talked about his time in the water being an integral part of his recovery process -- and cardio-vascular training. Woods explained that he couldn't do as much cardio with a torn ACL because his knee would swell, but that as a result his present fitness level is much better than it was last June, when he won the U.S. Open with a torn ACL and stress fractures to his tibia caused by running. "Just offloading the water helps a lot, [especially] with the swelling," Woods said. "I guess the hydrostatic pressure of being in the water helps."
Contrary to reports that Woods had become leaner to take less pressure off his knee, he is only two pounds lighter than when he exited Torrey Pines with the U.S. Open trophy. The hydrotherapy is part of the challenge Woods faced in the six months that he's been away from competition.
"I love competing," Woods said. "I just had to do it in different ways. It wasn't always golf in there during the rehab process. One way of competing was with myself, can I do the same thing I did in the gym the day before, or can I swim a little bit faster, can I ride the bike just a little bit faster, can I lift maybe one more plate, things like that. That was my competition. I had to put it in a different form."
While Woods told Steve Sands of the Golf Channel after the news conference that he has been taking full swings on a stable knee during his practice sessions, and was encouraged by his progress prior to Jan. 1, it seemed clear from his comments that he'll be competing against himself for a while longer before he returns to the PGA Tour.
"Do I miss being out there?" he said. "No doubt. I do miss being out there with the guys and playing and trying to win events. But as far as coming back earlier, no, because [one] I don't want to go through this process again; and two, I'm not ready yet."