News
Clark Beats Goggin In Playoff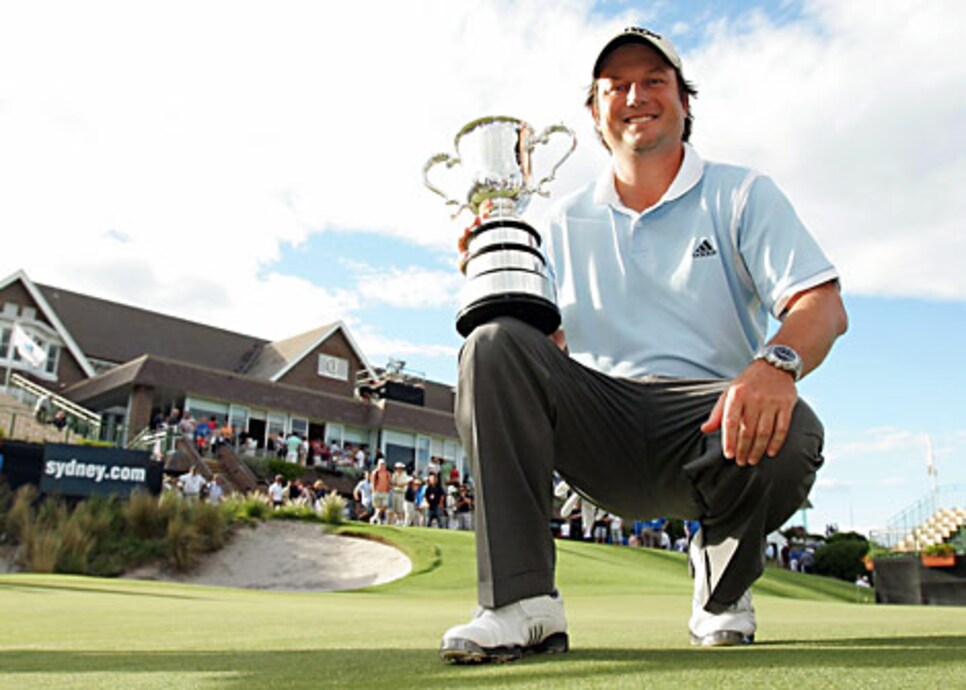 Clark had all but written off his chances of winning until David Smail collapsed with two double bogeys on the back nine.
SYDNEY, Australia (AP) -- South Africa's Tim Clark won the Australian Open on Sunday at Royal Sydney, scrambling for par from a greenside bunker to beat Australia's Mathew Goggin on the first hole of a playoff.
Clark shot a 5-under 67 to match Goggin (69) at 9-under 270. New Zealand's David Smail, the leader at 12 under with four holes to play, finished with a 75 to tie for third with Australians Robert Allenby (71) and Stephen Dartnall (72) at 8 under.
Smail double-bogeyed the par-4 15th and par-5 16th.
"I'm just gutted," Smail said.
Clark had given up hope of winning before Smail collapsed.
"I didn't even consider there would be a playoff until about 30 minutes after I finished," Clark said. "I was watching the TV, having a pie and chips, believe it or not, and thought I better get down there and warmup.
"I feel bad for David the way he finished."
Goggin also finished second last week in the Australian PGA, two strokes behind Australian star Geoff Ogilvy.
"I feel for David, really," Goggin said. "He had the tournament. He was playing well. To have such a horror finish was brutal for him."