News
Rain Halts Play Down Under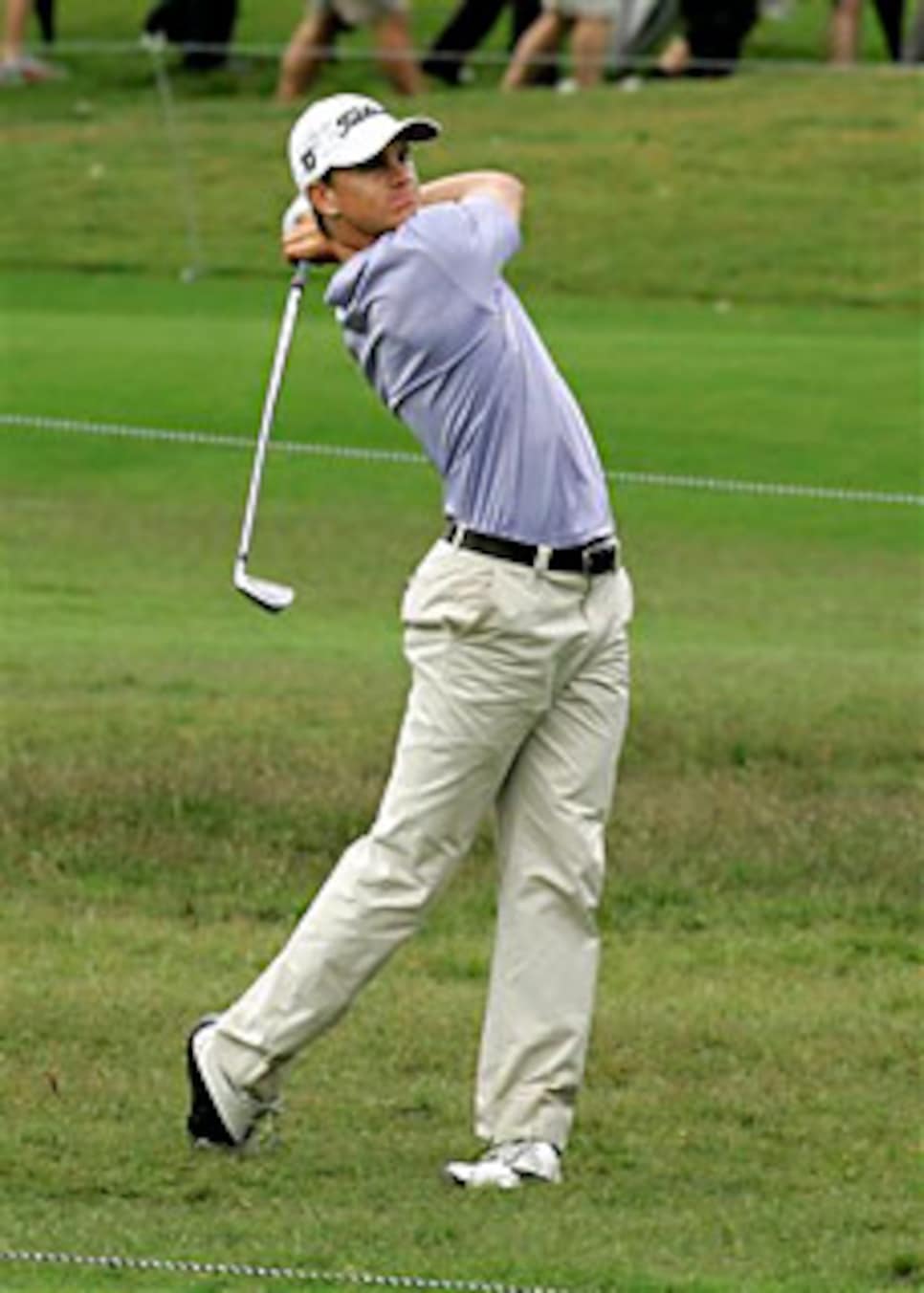 Dartnell shot a 10-under 62 in Monday qualifying to get in this tournament.
SYDNEY, Australia (AP) -- Australia's Stephen Dartnell shot a 4-under 68 on Friday to take a two-stroke lead during the suspended second round of the Australian Open.
The 24-year-old Dartnell had an 11-under 133 total on the Royal Sydney Golf Club course, left unplayable in the afternoon after heavy rain flooded the greens,
Australia's Mathew Goggin was second after a 70, and countryman Ewan Porter (71) was another stroke back at 8 under.
John Daly was 1 under through nine holes Friday when play was stopped. He was 5 over for the tournament after an opening 78 when he smashed a spectator's camera into a tree. The American likely will miss the cut for the third consecutive week on his three-tournament tour to Australia.
"We have this morning had the opportunity to speak with John Daly concerning yesterday's incident on the 9th hole," tour commissioner Ben Sellenger said. "The matter has now been resolved in accordance with the regulations of the PGA Tour.
"The outcome reached is a private matter between John and the PGA Tour consistent with the policy of the tour."