News
Pavin To Be Named 2010 Ryder Cup Captain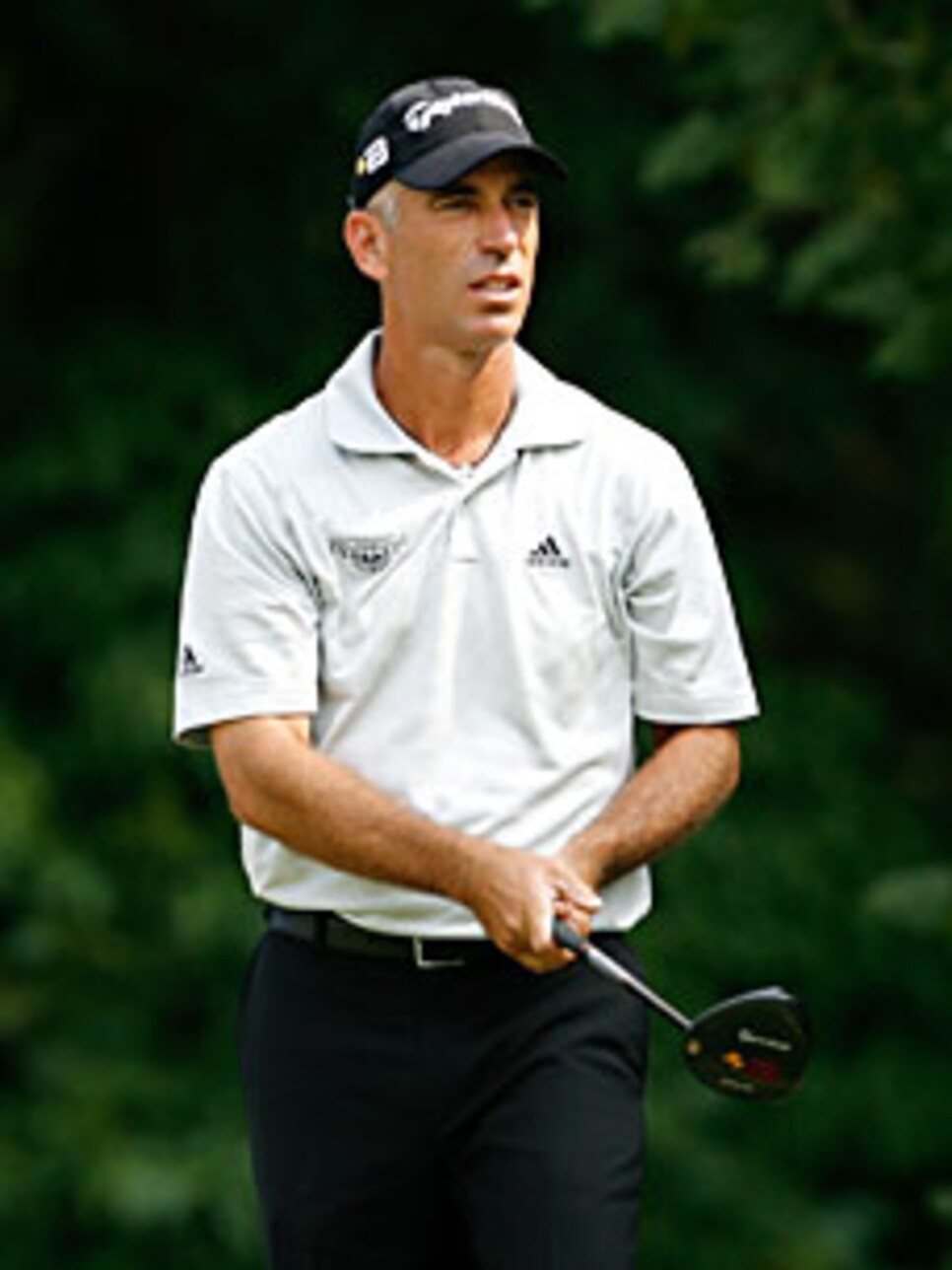 Twice a member of winning Ryder Cup team and once an assistant captain, Corey Pavin has the experience.
Corey Pavin has been selected as the next U.S. captain in the Ryder Cup, leading the team 15 years after last competing in the matches, two officials with knowledge of the discussions told The Associated Press.
Pavin, who will be introduced as captain Thursday morning in New York, will be responsible for bringing the Americans consecutive victories in the Ryder Cup for the first time since 1993.
The officials spoke on condition of anonymity because Pavin's selection has not been announced.
The PGA of America elected not to give Paul Azinger the captaincy for the second straight time after the Americans, without Tiger Woods, ended a decade of losing to Europe with a 16 1/2-11 1/2 victory at Valhalla.
The 2010 Ryder Cup will be played at Celtic Manor in Wales. The Americans have not won in Europe since The Belfry in 1993.
Pavin won 15 times on the PGA Tour, including the 1995 U.S. Open at Shinnecock Hills, during a career in which his grit, ball control and short game made up for his lack of power off the tee.
He went 8-5-0 in his three Ryder Cup appearances, two of them on winning teams, but has not played since 1995 at Oak Hill. He was an assistant to Tom Lehman in 2006 in Ireland, where Europe won by a record margin for the second straight time.
"It makes sense to choose Corey, with his history and everything in the event," Justin Leonard said. "I think he'll do a great job. As a team, we learned a lot this year that we'll be able to apply to the Presidents Cup next year and the Ryder Cup in '10."
Only one other U.S. captain has been selected after such a long gap since playing - Dave Marr in 1981, after last playing in 1965.
The Americans have not had a captain in consecutive Ryder Cups since Ben Hogan in the 1947 and 1949. U.S. players lobbied for Azinger to return the night of their victory at Valhalla, and only recently has he said he might be interested.
It was Azinger who persuaded the PGA to modernize its qualifying process by basing the points strictly off money, emphasizing performance the year of the matches, and doubling his captain's picks to four.
"I would have liked the opportunity to do it again," Azinger said when contacted Wednesday. "But I support their decision to move on."
Pavin likely will face more scrutiny than any other captain since Lanny Wadkins in 1995, when the Americans were coming off consecutive victories. The only other U.S. captain since who tried to defend the cup was Curtis Strange in 2002, but the emphasis that year was on restoring civility to the matches and the one-year postponement brought on by the Sept. 11 terrorist attacks.
PGA of America chief executive Joe Steranka seemed cool to the idea of a repeat captain, saying there were more candidates than Ryder Cups to go around.
Even so, Pavin appeared to be the only logical choice from the PGA model - a major champion in his late 40s with Ryder Cup experience. Davis Love III, a lock to be captain one year, said in September he still felt he could make the team as a player.
Leonard thought Azinger was at least half-interested in returning, but was not surprised by the decision.
"The PGA of America kind of views those Ryder Cup captaincies as a real career achievement," he said. "When you've played as many Ryder Cups as guys like Zinger and Corey and you see how important it is to those guys, it's natural for them to want to be captain. And the PGA of America realizes that.
"They want what's best for the event," he said. "At the same time, they want to spread that around."
The 49-year-old Pavin last won in 2006 at the U.S. Bank Championship in Milwaukee and thought he might make the Ryder Cup team. Instead, he served as one of the assistants for Tom Lehman as the Americans lost all five sessions for the first time in an 18∏-9∏ European victory.
His best performance in the Ryder Cup was his last one, when he went 4-1 in 1995 at Oak Hill. His signature moment came in a fourballs match Saturday afternoon, when he chipped in for birdie on the 18th hole to team with Loren Roberts for a 1-up victory over Nick Faldo and Bernhard Langer, giving the Americans a 9-7 lead going into the final day.
Pavin was among only four Americans to win singles matches, however, and Europe rallied for a victory to start a stretch in which it won five of the next six Ryder Cups.