News
28 Players Get PGA Tour Cards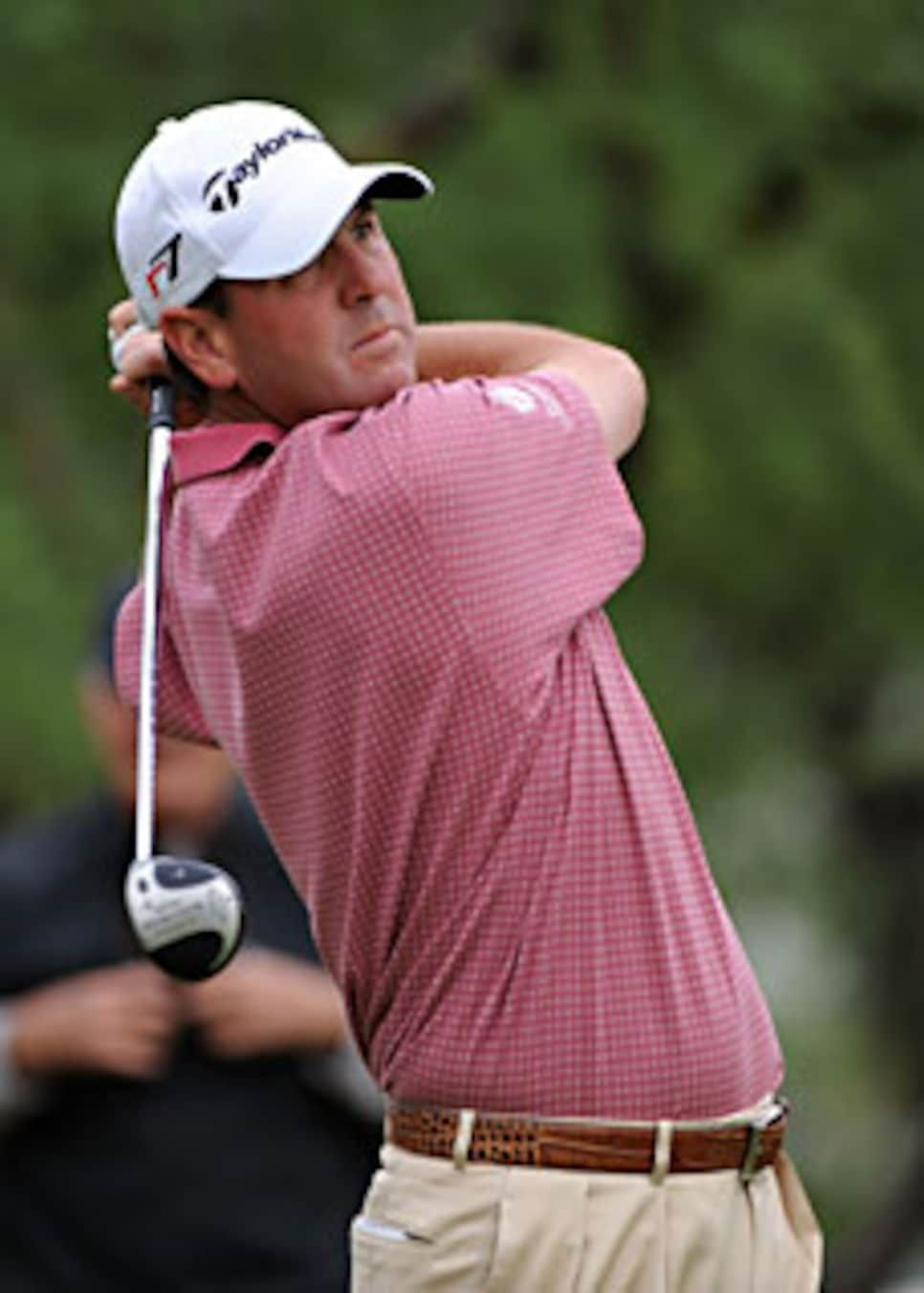 Frazar's 59 was the lynchpin in his eight-stroke margin that got him the medalist title.
LA QUINTA, Calif. (AP) -- Harrison Frazar finished a memorable week that included a 59 by reaching his ultimate goal Monday, closing with a 5-under 67 at the PGA Tour qualifying tournament to lead 28 players who earned their cards for next season.
He seized control of Q-school with a 59 in the fourth round. He built such a big lead that even with a double bogey on the final hole of the Nicklaus Tournament course at PGA West, he still won by eight shots.
Frazar, who played at Texas with Justin Leonard, finished at 32-under 400. It doesn't count as an official victory for Frazar, who has played 300 times on the PGA Tour without winning, but it was just as meaningful.
"It means I have a place to go play golf next year," he said. "It means I have a place to go try to earn a living. I came into this week having fallen so far back that I had pretty much lost all my status. This week means a lot."
Derek Fathauer of Jensen Beach, Fla., who made the cut at the U.S. Open this year as an amateur, and James Nitties of Australia, each closed with a 70 to tie for second.
Typical of Q-school, the drama took place around the cutoff for the top 25 and ties to earn full status on the PGA Tour next year.
Notah Begay, a four-time PGA Tour winner and college teammate at Stanford with Tiger Woods, was one of only two qualifiers who faced the tougher TPC Stadium course in the final round. Two shots below the cut line with four holes to play, Begay ran off three straight birdies for a 67 to make it by one shot.
"Tiger and I always talk about, 'You gotta do what you gotta do.' I was thinking about him the last day," Begay said. "I've got to get this done. Those last three (birdies) out of four holes were great."
The other Stadium survivor was Wil Collins of Rapid City, S.D., who kept his job in suspense to the very end.
Collins, who made it to the final stage for the first time in his seventh try, made a 10-foot birdie putt to reach the cutoff at 19-under par, and needed only a par on the tough ninth hole to earn his card.
He steered his tee shot away from the water, but landed behind a steep mound. He had 217 yards to the hole with mud on his ball, a difficult shot without having to clear the slope in front of him. He chose to lay up, then hit his third shot to 18 feet.
The par putt broke just enough to the right to catch the high side of the hole and curl in, giving Collins a 67 and a spot on the PGA Tour.
"I finally have a home to play, and it's on the greatest tour in the world," Collins said. "It's going to take a while to sink in."
Collins was among eight players who earned their cards after going through all three stages of Q-school. The others were Tyler Aldridge of Caldwell, Idaho; Matthew Borchert of Orlando, Fla.; Troy Kelly of Tacoma, Wash.; Leif Olson of Golden, Colo.; Brian Vranesh of Northridge, Calif.; Gary Woodland of Topeka, Kan.; and Aaron Watkins of Winter Park, Fla.
For most, the end of the six-round Q-school was simply a relief.
Jay Williamson, who is 0-for-325 in his 12 years on tour, reached the third round of the FedEx Cup playoffs this year in his hometown of St. Louis, but missed his final six cuts of the year and finished 137th on the money list, sending the 41-year-old back to Q-school. He appeared to be in good shape until a double bogey on the 13th hole, but Williamson came back with an approach to 3 feet for birdie.
"The shot of the year for me," he said.
Williamson could afford a three-putt bogey on the final hole for a 70 to make it on the number at 19-under 413.
"Christmas has started as of right now for me," Williamson said.
Other former PGA Tour winners who earned their cards included John Huston, who tied for fourth; Glen Day, who tied for seventh; Ted Purdy, who finished at 19 under; and Chris Riley, who played in the 2004 Ryder Cup. Riley shot 69 to also make it on the number.
Among the newcomers to the tour will be James Oh of Los Angeles, who went 68-69 on the weekend and made it with two shots to spare. Oh spoke for the majority of the field at Q-school.
"I've dreamed of winning on the PGA Tour," he said. "But first, you have to get there."