News
Els Shares Lead With Dyson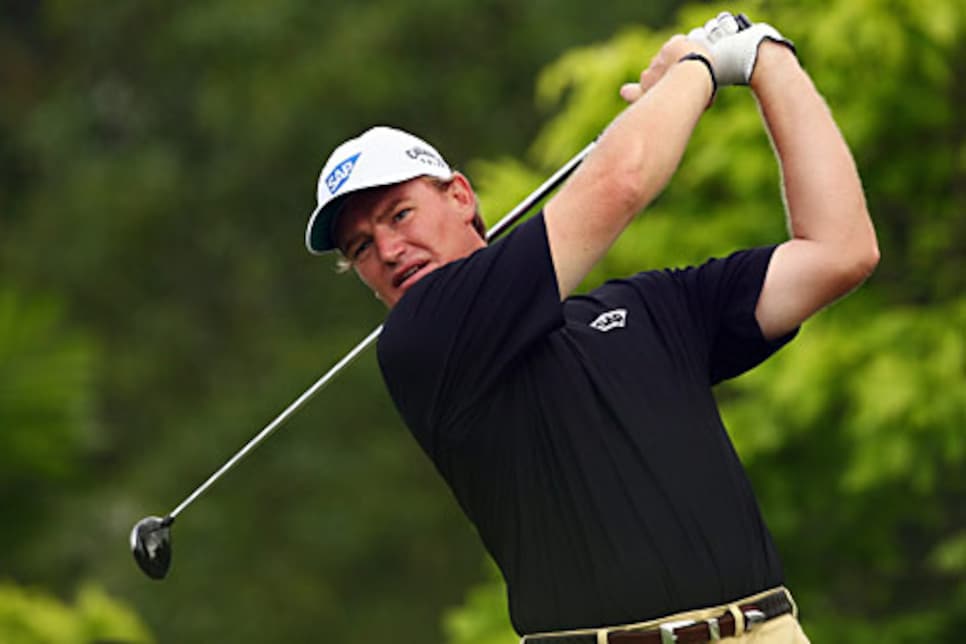 Els is 11th in the World Golf Rankings. A win in Singapore would move him into the top 10.
SINGAPORE (AP) -- Ernie Els of South Africa and England's Simon Dyson shared a two-stroke lead at the Singapore Open on Friday, with play delayed for a second day because of rain.
Els, who lost this tournament in a playoff in 2006 before missing the cut last year, was on the course early to complete his first-round 66 and then re-emerged to shoot a 70 in his second round to move to 6-under at the halfway mark.
"I had a nice finish this morning," Els said. "I played pretty decent later but just couldn't get the scoring going.
"I couldn't quite make the side putts and it was kind of difficult getting close to some of these holes. The holes were cut in quite an awkward position but I'm satisfied and I've got a long way to go."
Dyson shot a bogey-free 4-under 67 in the second round for his share of the lead.
"Today I played some of my best golf," Dyson said. "At some of the other courses, I could have been 10 or 12 under. It's such a tough course, you have to read it very well."
Singapore's Lam Chih Bing, bidding to become the first local player ever to win the $5 million tournament, finished Friday 4-under after five holes when play was halted because of darkness with about half the field yet to complete their second rounds.
Thailand's Chapchai Nirat and Rory McIlroy of Northern Ireland did complete their second rounds, each shooting a 68 to get to 4 under.
American Phil Mickelson, who lost his world number two ranking to Spain's Sergio Garcia last week, shot a 73 in the first round and was even through seven holes Friday, putting him eight strokes off the leaders but above the projected cut at 4-over.
Ireland's Padraig Harrington, winner of two majors in 2008, had a 72 on Thursday and was even through six holes Friday.
Two-time Singapore winner Adam Scott of Australia struggled with a five-over 76 in his opening round and completed six holes at even par Friday but will have to make up ground early Saturday to avoid the cut.