News
The Cultural Divide Is Closing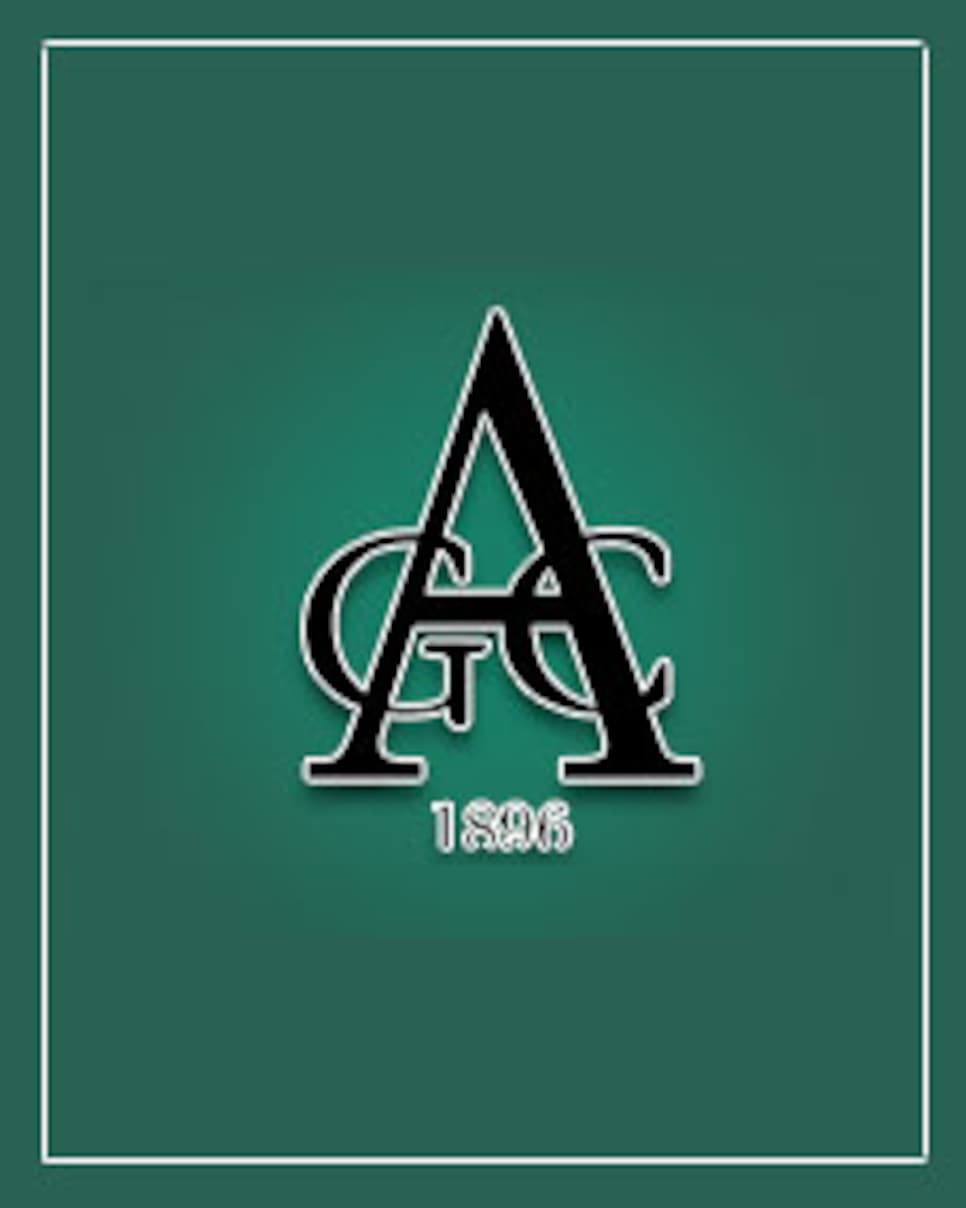 Aronimink Golf Club -- 2010 & 2011 host of Tiger's AT&T National
Time has changed the face not only of American politics, but also of American golf. When Tiger Woods announced last month that Aronimink GC would host the AT&T National in 2010-11 while Congressional CC in Bethesda, Md., prepares for the U.S. Open, it signaled transformation.
Go back 18 years and Aronimink wasn't being mentioned in the same vein. Neither were African-American presidents. That's why Tiger took the time Monday to frame his feelings on Barack Obama's historic election, and what it means not only to him, as a multiracial transformational figure, but what it would have meant to his father, who felt the bite of racism from the 1960s through the 1990s.
"I think it's absolutely incredible," Woods said at a golf-community sales pitch in Asheville, N.C. "[Obama] represents America. He's multiracial. I was hoping it would happen in my lifetime. My father was hoping it would happen in his lifetime, but he didn't get to see it. I'm lucky enough to have seen a person of color in the White House."
Earl Woods would have cried, said Tiger. He would have cried remembering stories such as the one Golf Digest senior writer Jaime Diaz wrote in the New York Times on Nov. 9, 1990. The first three paragraphs paint a different picture than the press release issued Oct. 16 on Tigerwoods.com, when Aronimink was announced as host of Tiger's tournament:
*The executive director of the PGA of America said yesterday that Aronimink Golf Club was right to withdraw as host of the 1993 P.G.A. Championship rather than risk a repeat of the furor that arose this year at Shoal Creek. *
"Aronimink didn't want to create a problem for golf, for the PGA Championship or for itself," said Jim Awtrey, the president of the organization that runs the championship. "They could have contested our policy, but it just would have created a situation where nobody wins."
The majority of the all-white 325-member club near Philadelphia thought that accepting a black into the club sometime in the three years before the tournament would be unfair to the more than 100 persons on its seven-year waiting list. Therefore, Aronimink officials on Wednesday asked to be released from their contract with the PGA of America to host the 1993 championship.
Just to give the Tiger-AT&T announcement another layer of historical perspective, Woods was 17 at the time of Diaz's article. He had just won his third straight USGA Boys Junior title. The reference to Shoal Creek was a watershed moment in golf. Shoal Creek was the home of Hall Thompson. In an interview with the Birmingham Post-Herald, addressing the issue of no black members at his club, Thompson said, "That's just not done in Birmingham."
The tone of Thompson's words represented the cultural division between golf and America. Well, it was done in Birmingham, the club did invite a black member, and the PGA was played at Shoal Creek, won by Wayne Grady over Fred Couples, and golf had turned a page.
Aronimink is a Donald Ross design on the storied Main Line in Newtown Square; but it is not as old school as originally portrayed. According to sources it was in the process of admitting a minority member in '90. And without much publicity the club has been in compliance with USGA, PGA of America and PGA Tour regulations on membership for 15 years. Without generating the type of headlines it made for losing the '93 PGA, Aronimink hosted the U.S. Junior Amateur in 1997 and the 2003 Senior PGA Championship. A town hall meeting was held at the club and the vote to host Tiger's tournament was decreed to be unanimous.
"For us it was a no-brainer," said a high-level club official.
It was a no-brainer not only because this is a new America, but also because the most transformational figure in the game's history is involved in the deal. Woods has never played Philly. It'll be a exciting town for him, and Aronimink should be a course that can step right in and hold its own up against Congressional; the members are proud of the Golf World Readers' Choice Rankings, which lists their layout No. 12 among private courses. The club's golf association had its closing dinner and tournament this week. "Everybody is talking about AT&T National and Tiger coming to town," said club general manager Dick Naumann.
For a city with such a rich tradition in golf, the Philadelphia market has been displaced on the PGA Tour calendar. The area hosted the SEI Pennsylvania Classic in 2000 and 2002. Before that the IVB Philadelphia Golf Classic was played at Whitemarsh Valley GC in Chestnut Hill in 1970s, and was won by headliners Billy Casper (1970), Tom Weiskopf (71-73), Hubert Green (74), Tom Kite (76) and Jack Nicklaus (78).
Tiger's AT&T will presage the U.S. Open's return to Merion GC in 2013--the first time in 32 years that a major will be played in the City of Brotherly Love. The big picture from all this: Philadelphia is back on the golf map, at a club with a tradition that made a transformation. "There are some great clubs and courses here that you would think would be hard to avoid," Naumann said. "That's kind of incredible that there has not been a PGA Tour stop here for so long. You wouldn't expect that in a market like Philadelphia."
Change has come to America in different forms. As for golf and the new president in this troubled economy, that is the unknown. Woods was doing his part to try and stir the economy, stimulate the housing market as nearly 1,000 proposed homebuyers rode buses to a mountaintop to hear Tiger drum up business in a dead housing market. Woods even opened his talk by saying, "Y'all," which drew a thunderous roar.
The day will come when Woods and Obama are in the same monumental photo, hopefully in 2009 at Congressional, and after that at Aronimink where the AT&T will continue to honor the military on July 4 weekend. We know the new President is installing a basketball court in the White House. With Woods' influence as ambassador of golf hopefully the putting green will stay, too.