News
No More Room At Lorena's House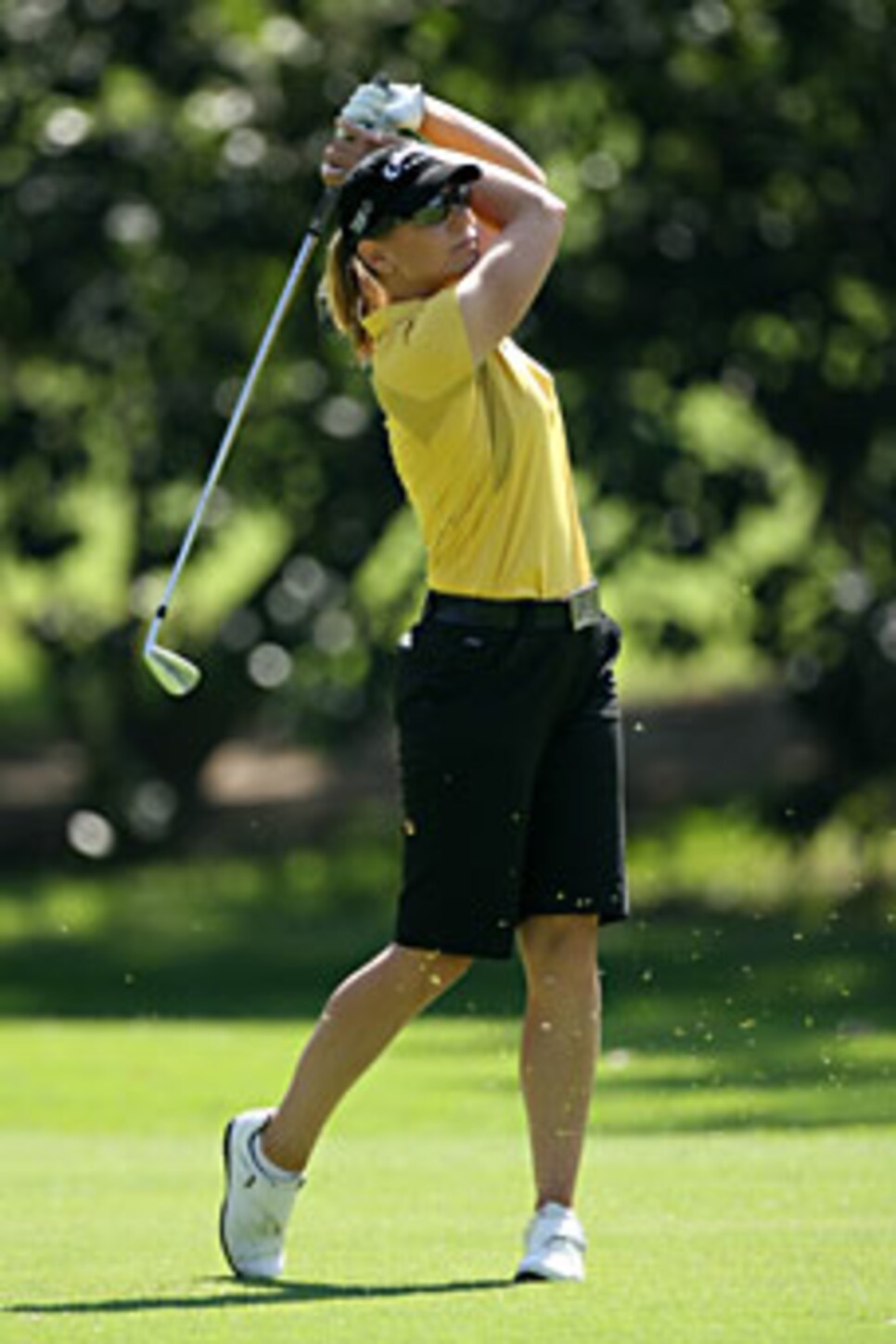 With two tournaments left before she retires, Annika took a big step towards finishing with a win.
GUADALAJARA, Mexico (AP) -- Lorena Ochoa struggled Thursday in the first round in her own Lorena Ochoa Invitational, shooting a 1-over 73 on her home course to drop five strokes behind Annika Sorenstam and the other leaders.
"I can't say I'm happy because I'm not, but I'm feel like I can get closer. I hope to do it tomorrow," said Ochoa, who took up the game 21 years ago at Guadalajara Country Club. "It's a good pressure to play here, to feel the good vibes, and the love of my fans. I feel motivated because I know that we have three more days to play."
LPGA Championship winner Yani Tseng, No. 2 in the world behind Ochoa and ahead of Sorenstam, topped the leaderboard at 68 along with Sorenstam, Angela Stanford, Karen Stupples, Seon Hwa Lee, Nicole Castrale, Hee-Won Han and Brittany Lang.
Ochoa has two victories -- the 2006 and 2008 Corona Championship -- in nine LPGA Tour starts in Mexico. She has seven victories in 20 tour starts this year and leads the money list with $2,738,888.
"I was off rhythm, especially on my second shot, and that took away the chances of birdies," Ochoa said. "I will take another round of practice later on so tomorrow can be a better day."
Ochoa bogeyed Nos. 4 and 6 to make the turn at 2-over 38. She birdied the par-5 10th, bogeyed the 15th and closed with a birdie on the par-5 18th.
"It was hard to concentrate with the comments from the crowd and me trying to play good," Ochoa said. "But I think I was able to control the pressure fine and, hopefully, do better the next few days."
Sorenstam, leaving the tour at the end of the season, birdied five of the first 13 holes to take the lead at 5 under, but missed shot par putts on 14 and 16 before rallying with a birdie on 18.
"There is really not much to talk about," Sorenstam said. "I missed two short putts. I tried to move on and not to think to much about it."
The Swedish star is coming off a playoff victory two weeks ago in a Ladies European Tour event in China. She has three LPGA Tour victories this season.
"Today was a good day," Sorenstam said. "Now I will need another three to go with it and see what happens. Once I step inside the ropes, I enjoy the competition. It's just so hard to prepare the way I used to. The fire is just not there. That's what I'm fighting every day, but the competitive side has not disappeared."
Stupples, the 35-year-old English player looking for her first victory the 2004 Women's British Open, birdied the first three holes and holed a 60-degree wedge from 70 yards for eagle on the 364-yard 14th.
She played with a broken middle toe on her right foot.
"I had the accident yesterday morning," Stupples said. "I was in a panic to get to the coffee, so I rushed around the corner and I stubbed my toe against the wall, and I have a fracture, a broken toe. But it's the middle one, and so it's supported by the other two toes. It hurts a little bit, but nothing that I can't play with."
The 23-year-old Lang birdied four of her last five holes.
"I struggled a little bit with the speed of the greens at the beginning," Lang said. "I was hitting the ball too hard, but once I got adjusted, it was OK, because they are fairly good greens."