News
Garcia, Stenson Lead Ogilvy By One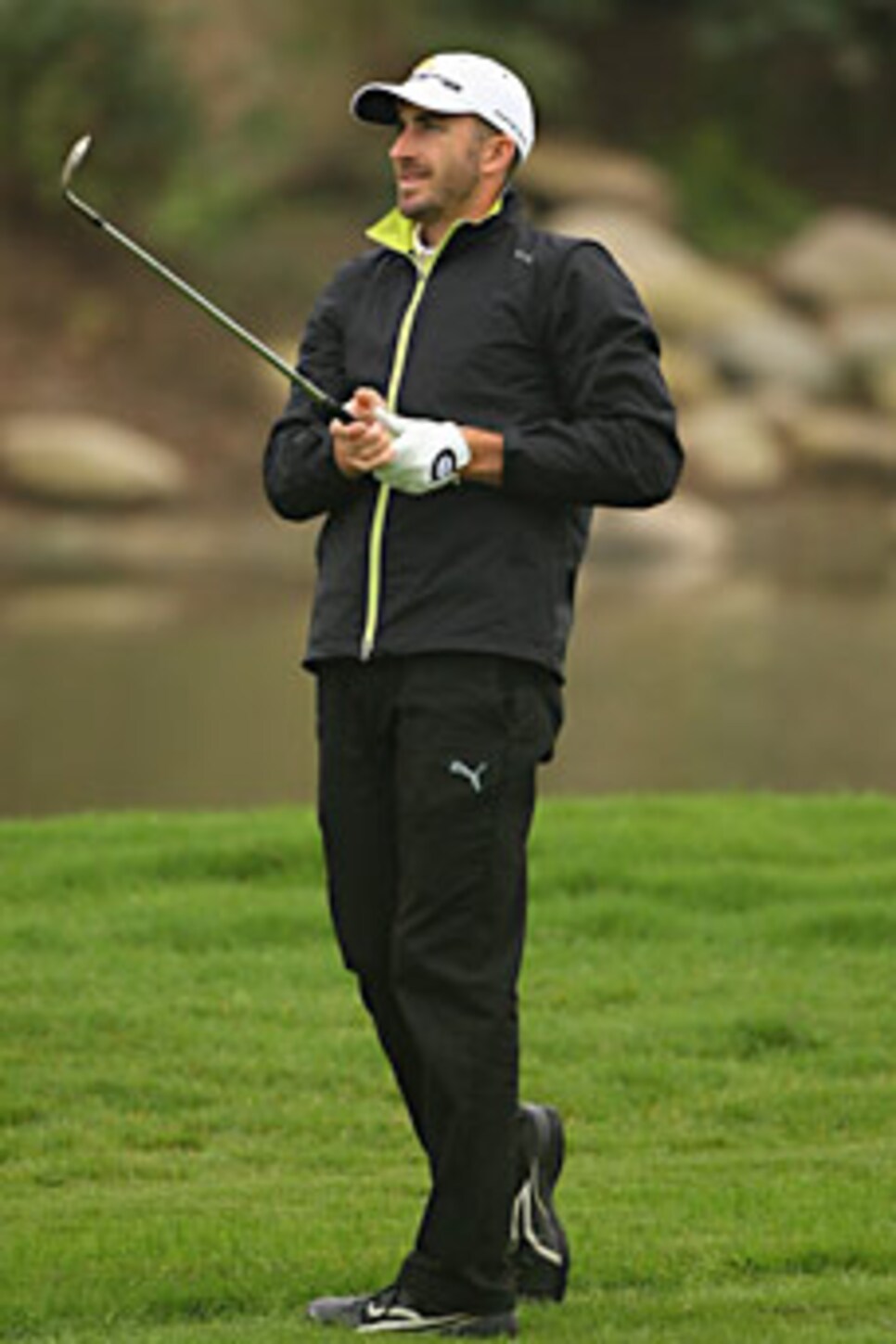 Monday finishes have been good to Ogilvy. His only 2008 win came on a Monday at the CA Championship in Miami.
SHANGHAI, China (AP) -- The rain-delayed HSBC Champions tournament will finish Monday, which is just fine with Australian Geoff Ogilvy.
Ogilvy's 7-under 65 in Saturday's second round -- the best of the day -- put him a stroke behind co-leaders Sergio Garcia (68) and Henrik Stenson (69).
Ogilvy should have shared the lead. After a 12-foot chip-in for birdie on 15, he had a 3-foot putt for another on 16 to reach 10-under -- but it lipped out. That stopped his momentum, with pars on the final two holes.
Ogilvy's only win this season came on a Monday in Miami at the CA Championship, a World Golf Championships event.
"If you're still playing and in contention, then playing on a Monday -- it's no big deal," said Ogilvy, the 2006 U.S. Open champion.
Englishman Oliver Wilson (68) was also a shot behind the leaders. Defending champion Phil Mickelson (70) and Graeme McDowell (65) of Northern Ireland were two shots back.
Garcia and Stenson each holed putts on 18 to reach 10-under. The first-round leader, Stenson rolled in a 20-foot putt. Playing in the same group, Garcia tapped-in a 2-footer for his birdie.
Rain on Friday in China's financial capital washed out all play, and light rain and fog Saturday delayed the start of the second round. That means squeezing in about nine holes Monday to finish, with most players getting in 27 at the Sheshan Golf Club.
"This tournament is of global significance so, of course, we should play to a finish," Garcia said.
Mickelson, who used to shun travel abroad, also was upbeat.
"It means we will get another day in Shanghai, which is great," he said.
The HSBC is trying to establish itself, boasting 10 of the world's top-20 in the field. There have been suggestions the tournament should become one of three World Golf Championships. All three are in the U.S.
Zhang Xiaoning, general secretary of the Chinese Golf Association, provided a positive spin.
"In the tradition of golf around the world, Monday play is an honor reserved for only the most important tournaments," Zhang said.
The top Chinese player after two rounds was Liang Wen-chong (69) at 4-under.
Garcia closed fast with an eagle on the 563-yard 14th, added a 6-footer for birdie on 16 and closed with the tap-in on 18.
"That eagle really got me going a little bit," he said.
Stenson labored on the wet fairways and in the muddy rough.
"And I have a bit of a cold, so I'm feeling a little bit weak," he said. "I'll just have to go out there and fight hard."
Ogilvy was among a handful of players near the top of the leaderboard who started the third round on Saturday. He played two holes before darkness, dropping a shot.