News
Overton Applies For Drug Waiver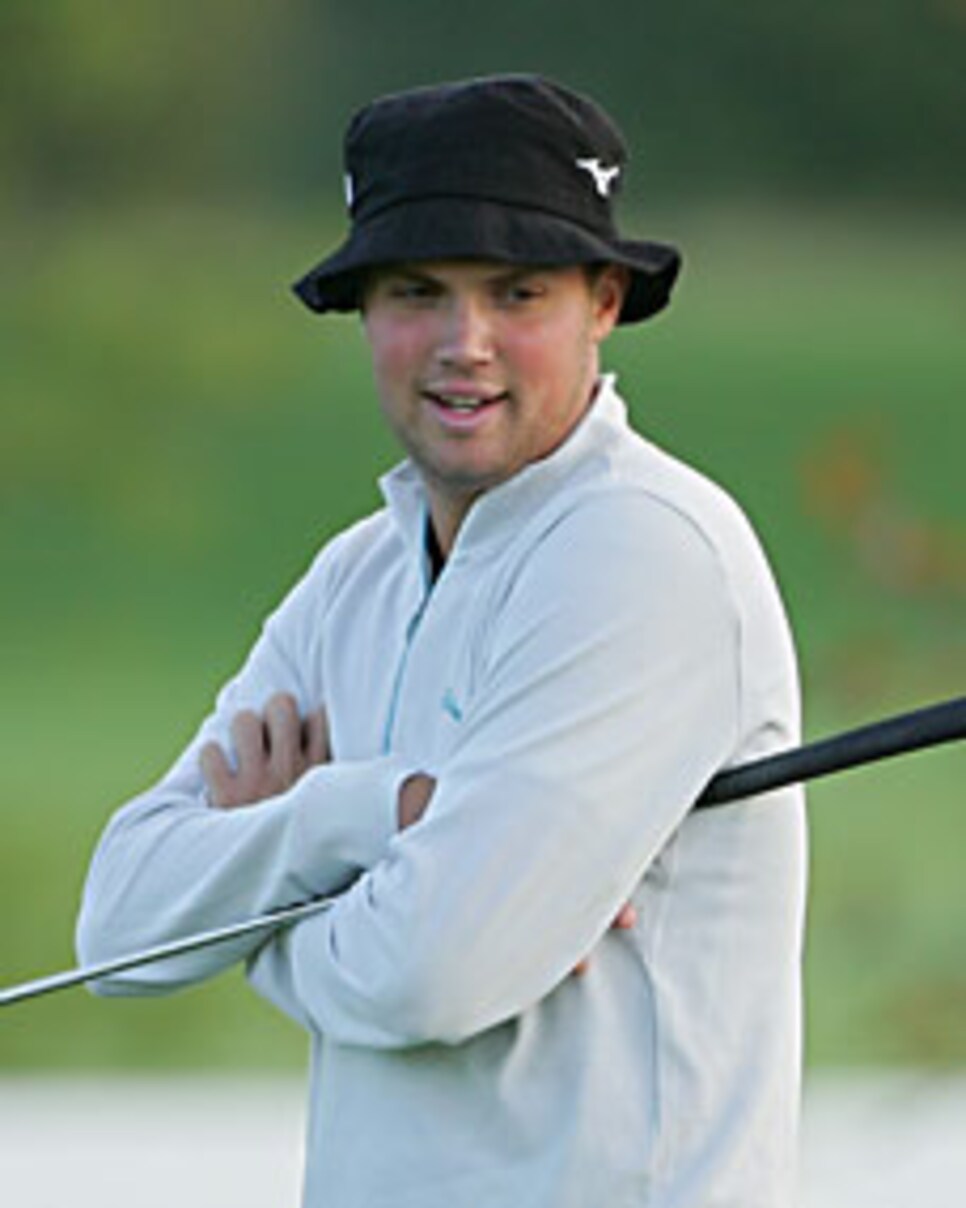 Overton is fighting to finish the season in the top 125 and keep his tour card.
(AP) -- Jeff Overton, who played a golf tournament 10 days after an appendectomy to try to secure his job on the PGA Tour, took a painkiller banned by the tour while his request for a waiver was pending.
PGA Tour spokesman Ty Votaw said Tuesday that last week Overton asked for an "emergency TUE" (therapeutic use exemption) for Percocet, which his doctors prescribed for pain after his emergency surgery.
Overton said he took one Percocet on Sunday to "let the pain go away for a little bit."
Votaw said the tour was awaiting Overton's discharge papers from the hospital before processing the TUE.
"If he is prescribed something for his health in an emergency situation, we're going to put the health of the player first and foremost before an anti-doping record," he said. "At the end of the day, we have no issues with the steps we went through in this process."
Votaw said an emergency TUE is retroactive, and tour officials were processing the request.
Overton, who is playing in the Children's Miracle Network Classic at Disney, was asked Tuesday about the medication he was taking.
"They gave me Percocet at first, and that kind of made me loopy a little bit, so I take that ... like whenever the tournament got over this past week because I was in a little pain," Overton said. "I won't take that the rest of the week now."
Although the tour typically doesn't discuss its anti-doping program, which began in July, Votaw said they made an exception because Overton spoke about it first.
Overton withdrew from the Frys.com Open on Oct. 21 after playing nine holes of practice. He had an emergency appendectomy that night and figured to be done playing for the year.
"I guess it supposedly takes four to six weeks to fully heal from it, but the doctor told me about 10 to 14 days after, I should be able to start swinging a driver normally," Overton said.
But he slipped below the top 125 on the money list -- the number for keeping a PGA Tour card -- and returned to play last week at the Ginn sur Mer Classic. He tied for 18th and earned $52,133 to move up to No. 125 going into the final tournament.