News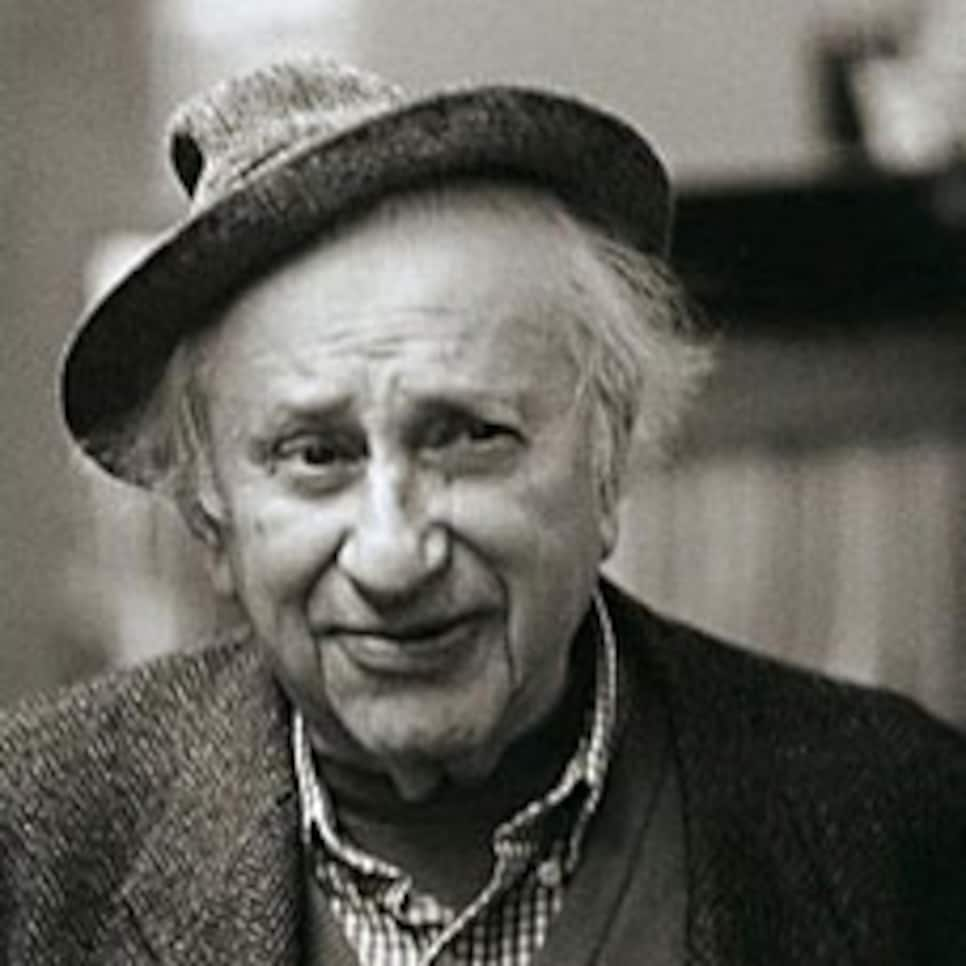 Do people produce the times in which they live, or do the events of the times produce the people? Clearly, that's one of those chicken-or-the-egg type arguments, posing an unanswerable but highly ponderable question. The truth, as is usually the case, is found in a synthesis of two extremes.
Someone much smarter than me once observed that we are both the authors and the actors of the human drama. We dance to the tune of the times in which we live, but we also have the option to alter the composition, rewrite the melody line, change the syncopation of the backbeat -- improvise.
Which brings us, in a most circuitous fashion, to the greatest year in professional golf and the rather remarkable Class of 1912. In less than four months -- between Feb. 4 and May 27 of that year -- Byron Nelson, Ben Hogan and Sam Snead were born, three men who combined won 198 PGA Tour events and 21 major championships.
That astonishing convergence of talent comes to mind at this time because another member of the Class of 1912, the writer/historian/radio and TV host Studs Terkel, joined the Big Three in reaching the 18th green, dying on Oct. 31 at the age of 96 at his home in Chicago.
Terkel had, to my knowledge, no connection to golf. What Terkel shared with Nelson, Hogan and Snead is that they all rewrote the scripts of their lives, rising from hardscrabble backgrounds to be geniuses in their chosen fields. They also built lives, established career and pioneered their professions in among the most difficult of times this country has faced.
Terkel was a rumpled figure in an ever-present red and white checked shirt with a cigar stuck in a mouth that smiled wryly out from under an unkempt shock of while hair. He raised oral history to an art form because of one extremely simple skill: Terkel listened. And he listened because he was genuinely interested in everyone and he genuinely valued what everyone said, did and felt.
His books told the story of his times. Among his works were "Division Street: America", "Hard Times: An Oral History of the Great Depression", "Working" and "The Good War: An Oral History of World War II", which won the 1985 Pulitzer Prize. The common thread of those works is that they celebrated the innate intelligence, courage and determination of ordinary people.
The coincidence of Nelson, Hogan and Snead all being born in 1912 has long fascinated me. The addition of Terkel made me want to probe the phenomenon further. What other births of note occurred in 1912?
Of course, just to ask to the question is to fly in the face of all Terkel stood for. He would say every birth that year was significant. And he would be correct. But let's surrender to the star system that distorts our priorities and list some other members of the Class of 1912:
Charles Addams, the cartoonist who created The Addams Family for The New Yorker; folksinger Woody Guthrie of "This Land is Your Land" fame; Chuck Jones, the illustrator who brought Bugs Bunny, Daffy Duck and Wile E. Coyote to life; Raoul Wallenberg, the Swedish diplomat who saved thousand of Jews from Nazi extermination in World War II Hungary and painter Jackson Pollack.
A few other people born in 1912 said some things to which Nelson, Hogan, Snead and Terkel would likely find the ring of truth. Garson Kanin, the writer behind a couple of those wonderfully wacky Spencer Tracy/Katharine Hepburn movies, said: "Amateurs hope, professionals work."
Minnie Pearl, the comedian of Grand Ole Opry fame with the price tag dangling from her hat, advised: "Take the back roads instead of the highway." And Gardner Dickinson who, along with 1952 PGA Championship winner Jim Turnesa, is another golfers born in 1912, said: "They say golf is like life, but don't believe them. Golf is more complicated than that."
So let's get back to that chicken-and-egg questions about times producing the people or people producing the times. Consider the times in which Nelson, Hogan, Sneak and Terkel came of age.
They were 17 years old when the stock market crashed in October of 1929. From then until August of 1945, a nearly 16-year span that took them to the age of 33 -- half their adult life -- they endured the Great Depression and World War II.
As we enter our own era of economic uncertainty we should look to the work of Nelson, Hogan and Snead for inspiration and to the work of Terkel for understanding.
Golf's Big Three were exactly the kind of people Terkel celebrated: Ordinary folks doing extraordinary things. Terkel championed the genius in us all; Nelson, Hogan and Snead realized it.
Terkel was born New York City but from the age of 11 lived in Chicago, where his family ran a boarding house. His career was interrupted in the early 1950s when he was blacklisted during the McCarthy witch-hunts because he refused to say he was duped into signing petitions supporting various liberal causes.
His hugely successful TV show, "Stud's Place," an interview program set in a bar, was canceled because of the blacklist. But he persevered and resurfaced on WFMT, a fine arts radio station. His show there ran for 45 years. Terkel's first successful book -- "Division Street" was published in 1966, when he was 54 years old.
Studs Terkel liked to say about being born in 1912: "I came up the year the Titanic went down." He also said his epitaph should be: "Curiosity never killed this cat."
Tom Brokaw, in his wonderful book by the same name, labeled those whose formative years reached from the Great Depression through World War II, "The Greatest Generation."
Tracy Letts, in his Pulitzer Prize winning play "August: Osage County" whimsically asks: "How do we know there wasn't a generation in the Bronze Age that was pretty good?"
We don't. But we do know Nelson, Hogan and Snead achieved extraordinary things in extremely challenging times. And we know Terkel spent the second half of his life chronically others less known but equally remarkable.
And we know this: With the passing of Studs Terkel we lost one more living link to a special time in our collective history. The Class of 1912 was golf's greatest. Terkel reminded us that there is greatness in all of us.