News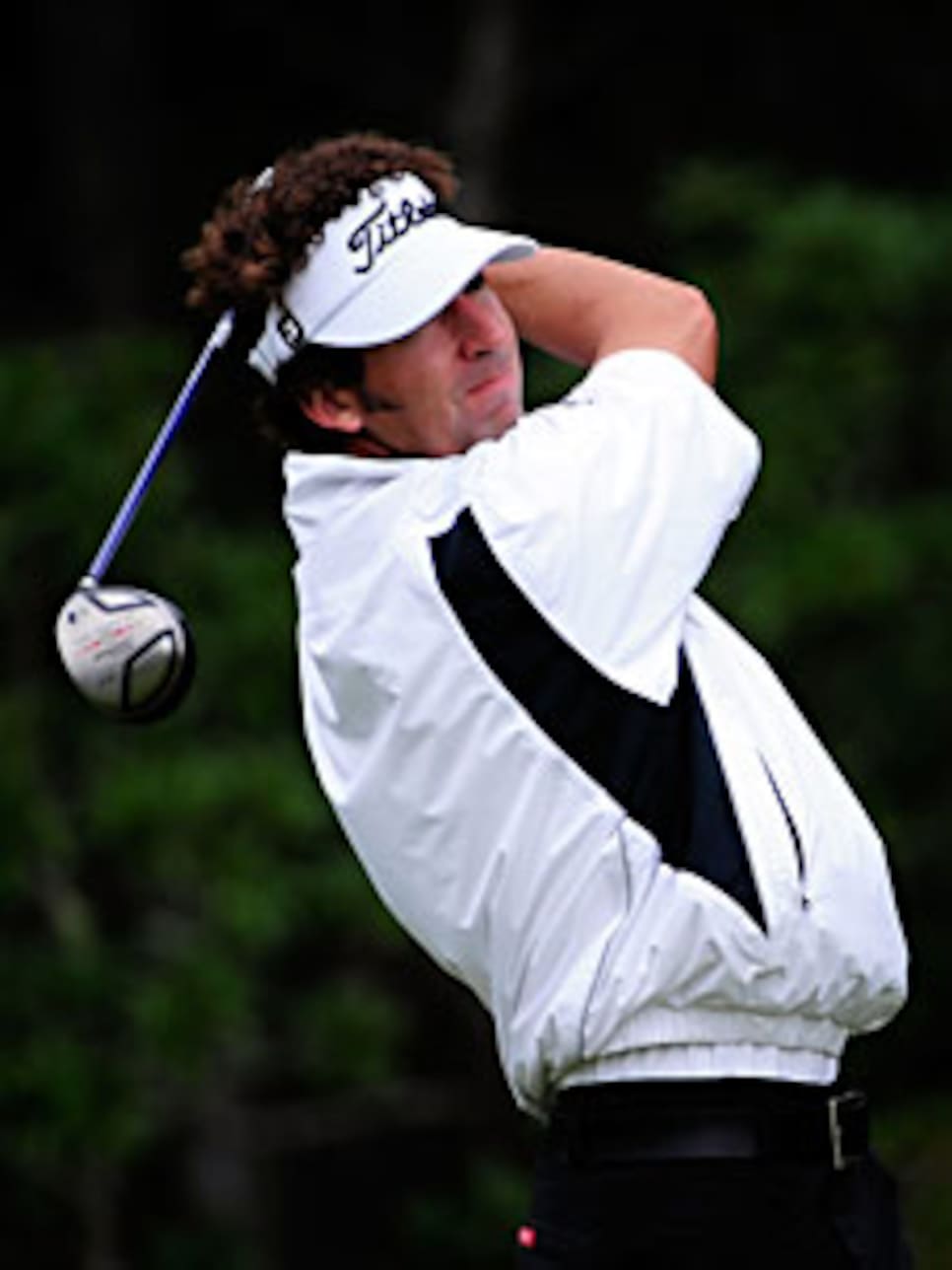 In his first full season on the PGA Tour, Letzig has four top 10 finishes.
PALM COAST, Fla. (AP) -- Even after two bogeys wiped out his cushion Saturday in the Ginn sur Mer Classic, Ryan Palmer continued to play aggressively until he no longer had any lead at all.
Palmer hit driver off the deck and into the water on the par-5 18th, turning the lead over to rookie Michael Letzig at the Ginn Ocean Hammock Resort.
Palmer bogeyed three of the last four holes to open the door for Letzig, who had a much stronger finish. Letzig birdied three of his last six holes for a 2-under 70, giving him a one-shot lead going into the final round.
"I've been playing so well the first couple of days, and today I lost that feeling a little bit," Letzig said. "But you've got to hang in there and when you do get those chances for birdie, make a few."
He made enough to finish at 7-under 209 and take his first 54-hole lead on the PGA Tour.
Letzig was one shot ahead of Kenneth Ferrie (67), John Huston (70) and Palmer, who was 9 under through 14 holes but had to settle for a 72 that still left him in good shape.
David Duval, who was within two shots of the lead going into the third round, took a double bogey on his third hole and never got anything going on his way to a 74, leaving him in a tie for 14th.
Ferrie, Huston and Palmer all are outside the top 125 on the money list, with the season ending next week at Disney.
Palmer, who won Disney four years ago but faces a return to Q-school if he doesn't finish his season strong, still likes his chances despite a sloppy finish. He is at No. 143 on the money list.
"I got a little aggressive and tried to force it on No. 18," Palmer said. "I have hit that shot a bunch. I can hit that driver off the ground from anywhere. I hit it solid, just kind of pulled it a little. It was a roller-coaster day."
A dozen players were within four shots of the lead, including Mark Wilson and Ken Duke at 5-under 211, and Robert Allenby, J.J. Henry and Vaughn Taylor at 4 under.
"Everybody is going to be fighting tomorrow, and I am pretty positive about my chances," Palmer said.
Letzig's job is safe for next year. A true rookie -- he had never played a PGA Tour event until this year -- he has three top 10s already this year and is at No. 109 on the money list.
Ferrie hasn't made much noise since playing in the final group with Phil Mickelson in the 2006 U.S. Open at Winged Foot. He has made the cut in only 11 of his 23 events this season, but his six birdies Saturday put him on the cusp of winning.
"I feel like I've played really well," Ferrie said. "I've worked hard on my game. I've got it in the place I want it to be."
Huston could be the mystery in the final round. He has not won in five years, has played a limited schedule over the past couple of years but is right at home in Florida. Five of his seven victories have come in Florida, where Huston thrives on the Bermuda grass.
The final round Sunday will start early because of bad weather expected in the afternoon.