News
Q-School: Another Miracle For Compton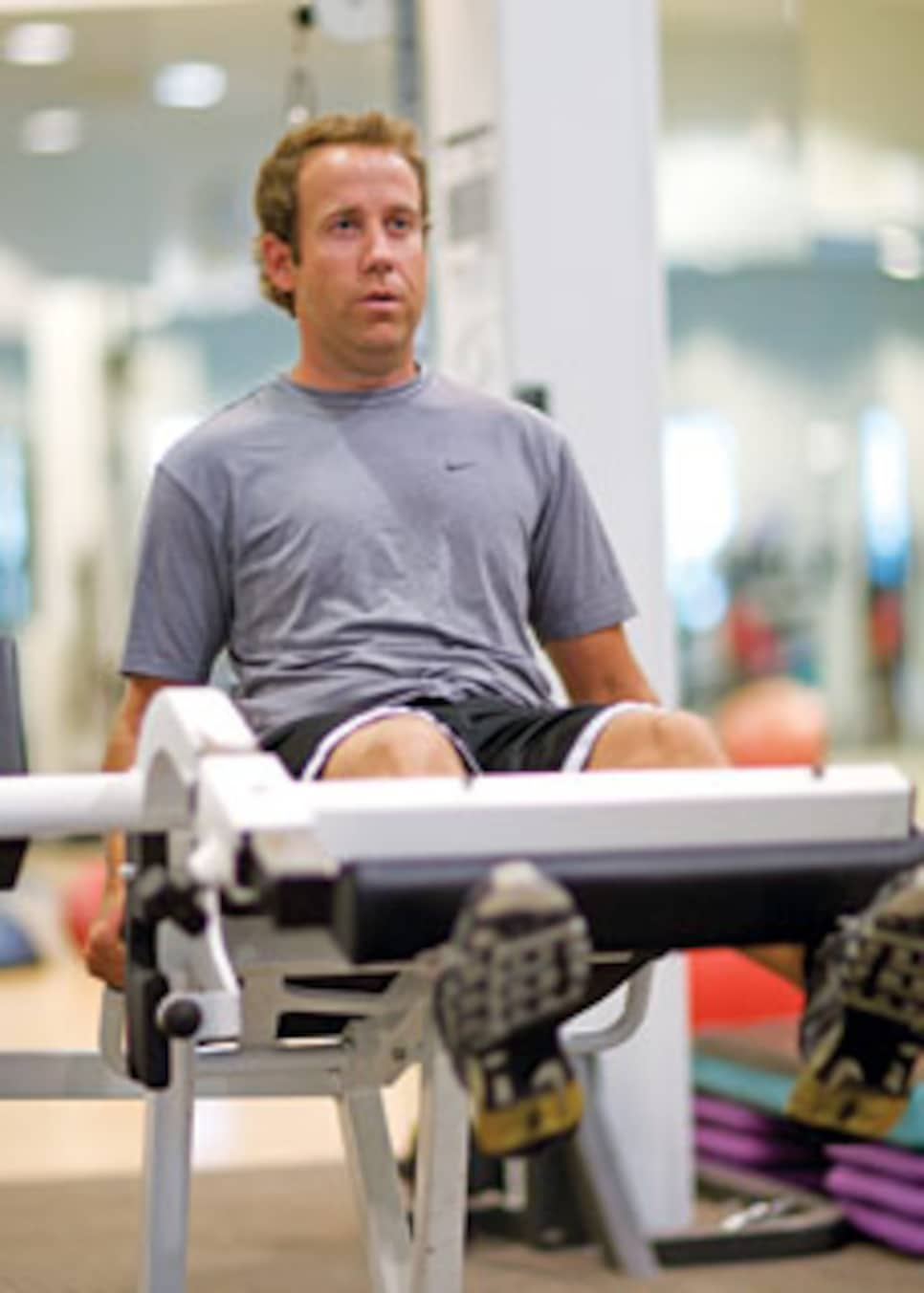 With rounds of 76-75-77 The Golf Channel said he didn't have a chance.
Some stories have their own rhythm, but Erik Compton's has a beat that only just recently has become his own. Five months and a few days removed from receiving his second transplanted heart across Biscayne Bay at Jackson Memorial Hospital in Miami, Compton appeared to have played his way into quasi-retirement in the first stage of the PGA Tour's qualifying school at Crandon Park GC on Key Biscayne. After opening with indifferent rounds of 76-75-77, highlighted by a short game that would give rust a good name, the former All-American at the University of Georgia, Walker Cup player and six-year veteran of the Nationwide Tour came back Friday to deliver the day's low round, a bogey-free four-under-par 68, missing just one fairway in blustery conditions to advance to stage two.
In the egalitarian first stage of Q-school, everyone at Crandon Park who finishes T-23 or better is a winner. The object is merely to advance, and Compton's eight-over-par 296 earned him a T-23 and an appearance in the second-stage qualifier at Callaway Gardens Nov. 12-15, where he gets the opportunity to do it all over again, next time against the stiffer competition from many of his old friends from the Nationwide Tour. One had to wonder if squeaking through the first stage was more of a relief or a thrill.
"It's a thrill," said the smiling Compton who, although granted use of a golf cart by the tour after his recent surgery, deals with factors no other player faces. Because Compton has a transplanted heart, the nerves that regulate his heartbeat don't exist. In competition, once his adrenalin kicks in, the beat never slows. His heart rate, "stays up for the whole day," he says. His hands often shake.
Thursday's blustery conditions gave way to the perfectly awful on Friday. By 11 a.m., the only difference between Carnoustie's wind and sideways rain and Crandon Park's was 20 degrees of Florida warmth. It was a wretched day to go all in. Players toiling through first stage are attempting to do nothing less than keep hope alive while the reality of what they can achieve is much darker. Even if they reach the second stage, they'll begin to encounter a greater percentage of players who have fallen off the Nationwide and PGA tours. And, if they succeed there, they'll be in for a full dose of tour players trying to improve their number in the finals. For anyone from Crandon Park who beats the odds and makes it all the way through all three stages, the brass ring at the end of the grueling process is, at best, a lowly status. And, for this, they would gladly give up anything, except a dream.
While the rain and wind abated somewhat as the day wore on, it had already blown away the chances of Ty Tryon, the former teenage phenom, whose 87 Thursday put him in much too deep a hole. Tyron's plans after Crandon Park are more or less the same as they were last year—drive cross country beginning in March, trying to Monday qualify for the Nationwide Tour, with a slightly larger sprinkling of Hooters Tour events. "I wasn't planning on, it but here we are," said Tryon who at least made it all the way to the finish. Robert Floyd, Raymond's son who posted a pair of impressive rounds last year in the AT&T at Pebble Beach, withdrew after opening with back-to-back 81s at Crandon.
In addition to Compton's impressive late charge, Leonardo Machado played his last nine holes (the front nine) in three-under-par 32 to qualify by finishing T-18 at six-over-par 294. Machado is an Argentine who plays often with countrymen Andres Romero and 2007 U.S. Open champion Angel Cabrera at Cuba University Club of Buenos Aires. Bobby Collins of Palm Beach Gardens was the only player in the field to post rounds of par or better every day to lead the Crandon Park qualifier with a five-under-par 283.
"I woke up this morning and the Golf Channel said I didn't have a chance. So ...," said Compton.
But, apparently for Compton, not having a chance is his comfort zone.