News
Q-School: Compton's Game Isn't There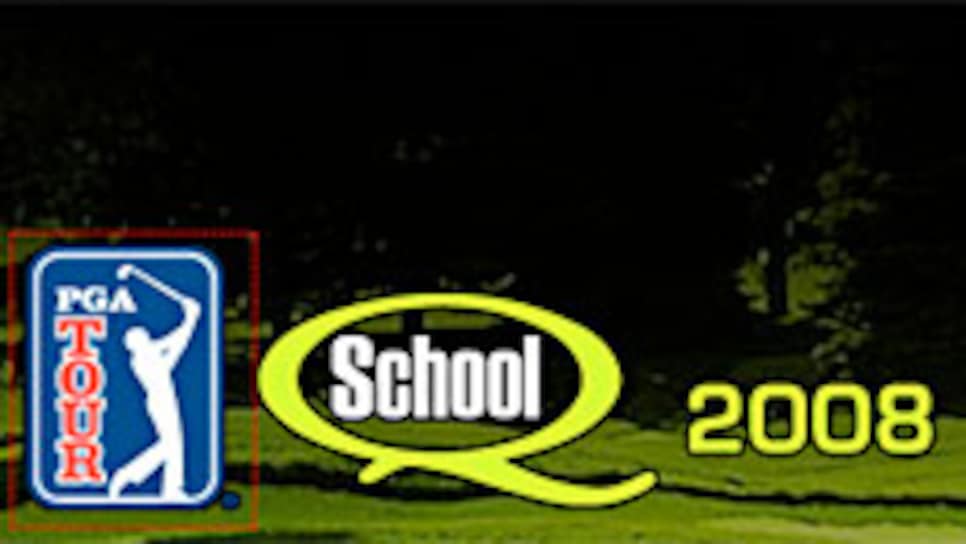 If you're the kind of person who enjoys wandering through cemeteries reading inscriptions on mausoleums, the first stage of the PGA Tour's qualifying school is for you. It's quiet, respectful, sometimes surprising but mostly populated by, if not the walking wounded, at least the walking depressed.
Everybody almost looks like somebody who can play. This guy shuffles like Tim Clark. That tall, gangly guy has his cap pulled down low over his eyes like Lucas Glover. The one over there looks like Retief Goosen, except for the hook setup. It's like some strange sort of parallel logo universe.
The parking lot is filled with used Camrys with out of state plates and massive, multi-colored SUV's, all in need of a good washing. It's a long way from Crandon Park and Key Biscayne to the Mercedes courtesy cars at the Wachovia Championship. Oops. Maybe that's a bad example.
The first stage of Q-school is the kind of event that swells the caddie ranks with wives, girlfriends, brothers, the odd college buddy or two and a gross of carry bags. There are no flashy electronic scoreboards that recycle all the statistical and biographical information ever known to man (except what they're shooting at the moment). You can get all the rope you need to hold back the gallery from a backyard clothesline. The scores are posted the old-fashioned way, handwritten with waterproof markers, stapled to the wall under a clubhouse eave, out of the weather.
The scoreboard is the gathering place where looks of distant hope meet the long stares of resignation and uncertain futures. The official stance is arms folded with one hand on your chin. Where you gonna go, if it doesn't work out? You going to still try to play? Maybe Asia. What did Tim Allen say in Galaxy Quest? Never give up, never surrender! This is where players begin to ask themselves, 'Oh, yeah, why not?'
While the rain stayed mostly away from Crandon Golf, the wind was blowing at 35 miles an hour. It was the kind of wind that reminded you why your mother told you never to stand directly beneath a coconut palm. It would have been a good day to make a move but most of the moves were being made in the wrong direction. Ty Tryon, who battled through all three stages of the qualifying school when he was 17 years old in 2001 but spent all of last year playing on the Gateway Tour and driving from city to city trying to Monday qualify on the Nationwide Tour, began the third round on the number of 23 and ties who would advance to the second stage. He shot 48 on the back nine and posted an 87, 12 shots off what would have been the qualifying score. He walked across the parking lot like he was in a trance.
"I needed to shoot even and have everybody else play the way I played today," said Erik Compton, the semi-miraculous entry who had his second heart transplant on May 20th and was 12 over par, seven behind the score that would advance. "It's just difficult golf, you know?"
Compton made two birdies on his front nine, Crandon's back. Playing lift, clean and place because of the wretched forecast, Compton made his first birdie on the day when he placed the ball in the fairway and then watched as the wind blew it into a divot. His only other birdie came on a par five when he was underneath the lip of a greenside bunker and got it up and down for four. Clearly, however, his short game hasn't return to form.
"The way I'm playing right now, I'm not going to make it," he says. "Thirty-seven putts every day -- that will do it."
In addition to having played host to a Champions Tour event, Crandon Park is the home to several American crocodiles, the sharp-snouted cousin of the ubiquitous alligator and an endangered species, something they have in common with some of the golf games at first stage.
As one old PGA Tour hand put it, "I haven't seen anybody who can beat Tiger Woods. In fact, I haven't seen anyone who can beat Tim Herron."