News
Kraft Nabisco's "Poppy" Steps Down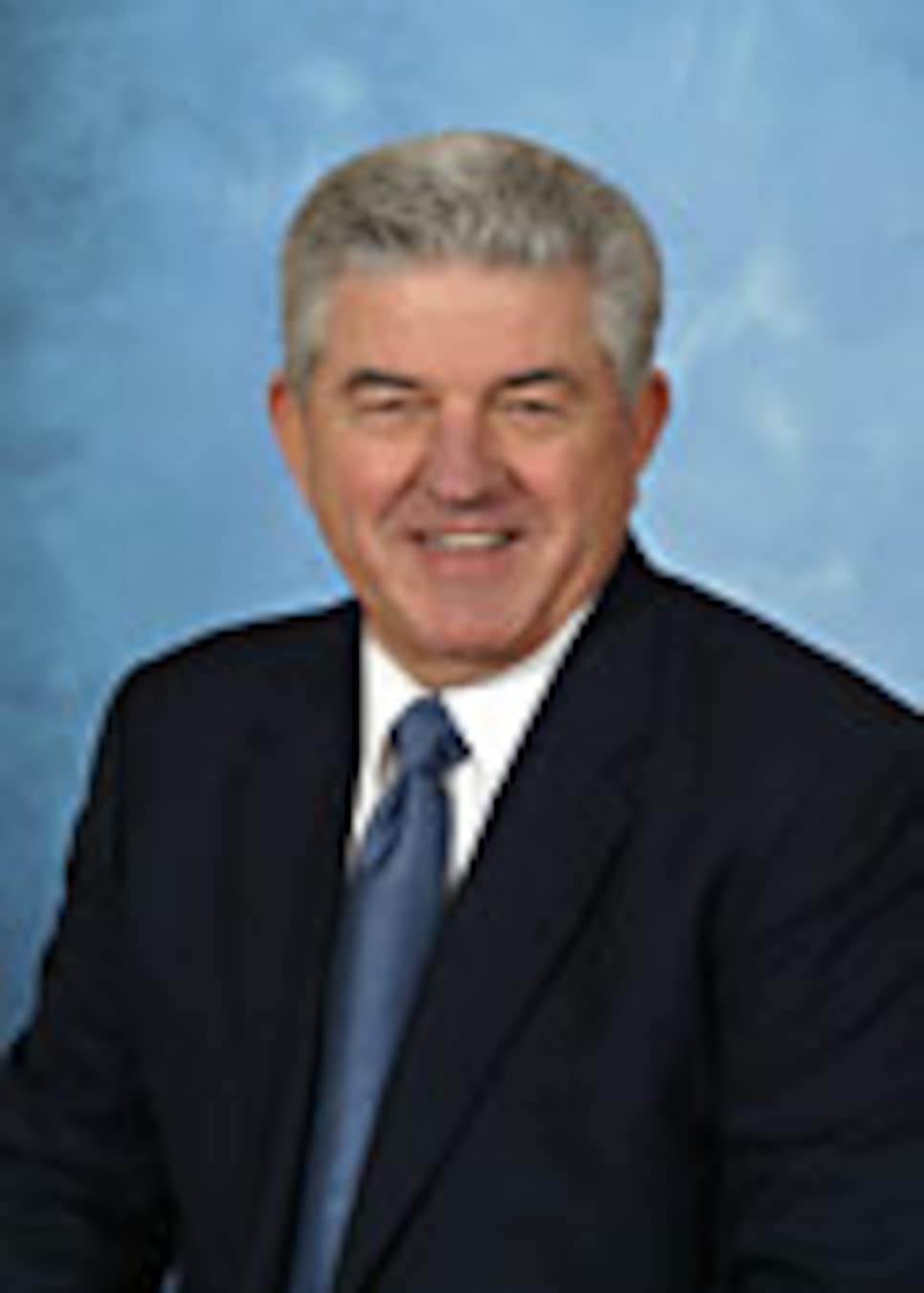 Several years ago, during the Kraft Nabisco Championship, I was playing the Palmer Course, which is adjacent to the Dinah Shore Tournament Course at Mission Hills Country Club in Rancho Mirage, Calif. Since I needed to work later that day, the Mission Hills folks had gotten my friend Greg Itzin, an actor who was then playing President Logan in the hit TV show "24," and me the first tee time off in the morning.
The sun was still making its slow climb over the Little San Bernardino Mountains, casting long shadows across the course. Several holes into our round a golf cart appeared and we squinted into the sun trying to figure out who was rushing toward us. As the cart neared I was able to make out the familiar form of Terry Wilcox (above right), the tournament director of the Kraft Nabisco Championship, and next to him his wife Shirley. I couldn't imagine what news of such a magnitude could have occurred that Terry was coming to retrieve me from the course -- and I certainly couldn't figure out why Shirley was with him.
Turns out it wasn't about me at all. Turns out Terry had learned I was playing with Greg and it further turns out that "24" was the Wilcox's favorite TV show and Shirley was a particular fan of the President Logan character. Terry was bringing Shirley out to meet Greg and, always working to make the Kraft Nabisco a better tournament, Terry was there to recruit Greg as a participant in the two celebrity-laden pro-ams they have every year.
Shirley was thrilled to meet Greg. Greg, who loves golf as much as he loves acting, was overjoyed to get an invitation to the pro-am -- he is now a regular at the Kraft Nabisco -- and I was once again wonderfully impressed by the sincere kindness and gentle efficiency of Terry Wilcox, the only tournament director who ever accosted me in a men's room of a restaurant to ask me why I had never been to his tournament.
I revisit these memories because Wilcox announced this week he is retiring after 14 years as tournament director of the Kraft Nabisco, though he will stay on to help negotiate TV contracts and represent the event on the board of directors of the Tournament Owners Association. Terry is one of those people it is easy to overlook. The tournament directors are the engines that power professional golf. They organize hundreds of volunteers, keep the sponsors happy and whisper sweet nothings into the ears of sometimes finicky stars to get them to commit to their tournaments.
Terry Wilcox was as good as they come at his job. He took over the Kraft Nabisco Championship in February 1994, just days before Dinah Shore, the singer-actress who was enormously instrumental in the growth of the LPGA, died. Over the next decade and a half the purse for the event grew from $700,000 to $2 million --nearly a 300 percent increase.
Wilcox also helped give the Kraft Nabisco its identity as the LPGA major championship that recognizes young talent and invites those worthy amateurs to what for many is their first experience in a professional tournament -- certainly their first in a professional major.
Among those Wilcox invited to the Kraft Nabisco as amateurs are Lorena Ochoa, Paula Creamer, Morgan Pressel, Michelle Wie, Aree Song, Inbee Park and Grace Park. Ochoa, Pressel and Grace Park later won the event as professionals, joining Mickey Wright, Kathy Whitworth, Judy Rankin, Nancy Lopez and Annika Sorenstam on the tournament's impressive roster of champions. Inbee Park won this year's U.S. Women's Open. Wilcox has a pretty good eye for talent.
In addition to being a first-class tournament organizer and a great guy who is as down to earth as his Oklahoma roots, Wilcox can golf his ball a bit. He played on the PGA Tour from 1962-74, including the Masters in 1970-71, five U.S. Opens and three PGA Championships. Before becoming tournament director, Terry was vice president of Landmark Land Co., which then owned Mission Hills, and served as Dinah Shore's coach.
As for being recruited in a men's room, it was at the McDonald's LPGA Championship a year or two after Wilcox became tournament director of the Kraft Nabisco. At the time I was the golf writer for The Associated Press and the Kraft Nabisco was played the same week as The Players Championship, the top event on the men's tour this side of a major. I covered The Players every year and an AP sports writer from Los Angeles would handle the Kraft Nabisco.
I was eating in a restaurant in Wilmington, Del., with some other writers and Terry was at a nearby table. I had never met the man. I got up to go to the men's room and he followed me in, introduced himself, handed me his card and asked when I was going to come to his tournament. We discussed the scheduling conflict and it was several years before I finally made the trip out to the Kraft Nabisco Championship. I have not missed one since. It is as well-run an event as you will find, and Terry Wilcox is a large part of the reason why.
A couple of years ago the good folks at Kraft Nabisco and Mission Hills made certain Terry's impact on the tournament and women's golf will never be forgotten. Shirley and Terry have seven grandchildren and they refer to granddad as "Poppy." That body of water next to the 18th green, right by the statue of Dinah Shore, where the winner takes the traditional victory plunge, has been named "Poppy's Pond" in honor of Wilcox.
The last time I saw Terry was at the Ricoh Women's British Open in Sunningdale this past August, but what I remember more occurred a week earlier. I was sitting at an outdoor café in Evian-les-Bains, France having dinner with Annika Sorenstam, her finance Mike McGee, her coach Henri Reis and his wife Anna and their two daughters, and my friend Chris Penberthy. It was at that gorgeous time on the other end of the day from when Greg Itzin and I crossed paths with Terry and Shirley and the evening shadows stretched toward Lake Geneva, this time cast by the Alps.
As we ate and laughed, I heard my name called by that familiar Oklahoma twang and looked up to see Terry and Shirley walking hand-in-hand, both smiling broadly. "You can't beat this," Terry said, gesturing to the beauty of the cobblestone street in the town clinging to the side of the mountain. And you couldn't beat Terry Wilcox as a tournament director. He is a good guy who is good at his job. That's a valuable -- and rare -- combination.