News
Looking For His First Win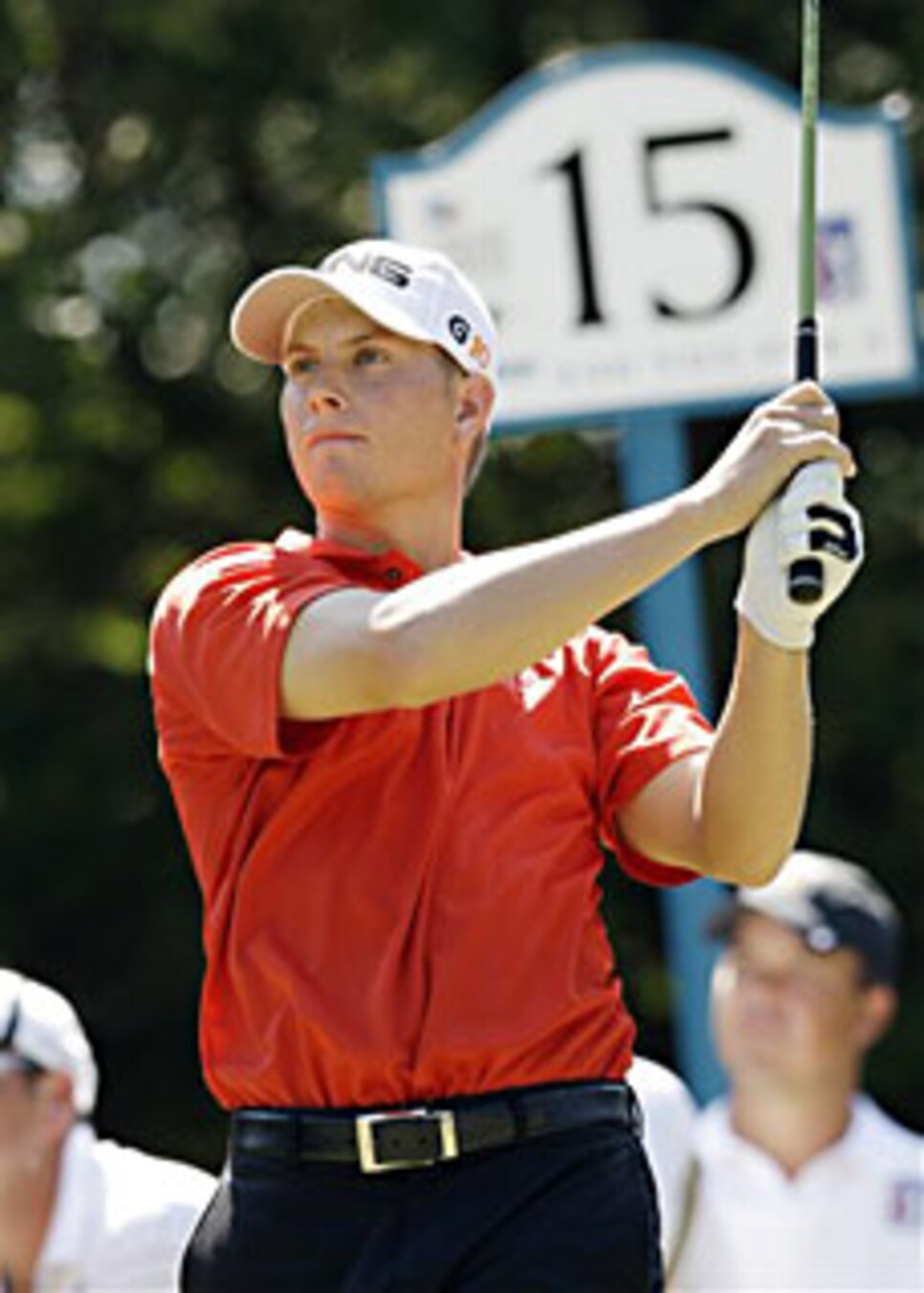 Stroud has never held a solo lead before. His best career finish was a T-5.
SAN ANTONIO (AP) -- Former Lamar University star Chris Stroud moved into position to make a big jump on the PGA Tour money list, shooting a 6-under 64 on Friday to take a two-stroke lead after the second round of the Texas Open.
The 26-year-old Stroud, 209th on the money list in an injury-plagued season, had a 10-under 130 total on the La Cantera Golf Club's Resort Course.
A two-time All-America selection and four-time Southland Conference player of the year at Lamar in Beaumont, Stroud had three birdies and a bogey on the first five holes, added a birdie on No. 9 and also birdied 11, 13 and 15.
"I feel like I am an old man with all the ice I've been using this year," Stroud said. "I've put it on my knees, my arms, my wrist, anything that hurts."
Paul Goydos (66), Tim Petrovic (65) and 1997 winner Tim Herron (67) were two strokes back, and one-time San Antonio resident Kevin Streelman (63) and Rory Sabbatini (66) topped a large group at 7 under.
"Anytime you're within two to four shots of the lead going to the weekend, you feel you're in good shape. Unless you're following Tiger," Herron said.
Defending champion Justin Leonard, the former University of Texas star seeking a record fourth victory in the event, shot a 69 to make the cut by a stroke at 1 under.
Stroud finished the sunny day with his first solo lead in two seasons on the PGA Tour. His best career finish was a tie for fifth last year in New Orleans. He tied for 12th this year in the tour event in Riviera Maya, Mexico, but has withdrawn from three tournaments because of injuries.
He twisted his left knee at the AT&T National Pro-AM in February and has battled an assortment of injuries.
"It felt like a needle was sticking into my knee every time I tried to swing," Stroud said. "It was just getting worse and worse. I thought I might be done for the year and take a major medical exemption."
"The absolute worst was the Canadian Open this year. I had a downhill lie in deep rough. I swung at the ball and it brought tears to my eyes."
Streelman shot a 6-under 29 on the front nine en route to his 63.
"There are certain scores a golfer always wants to shoot and 29 is one of them," Streelman said.
First-round leader Nathan Green began his round with a bogey, double bogey and bogey and finished with 75 -- 13 shots higher than his opening 62.
"I just wasn't a good day at all," the Australian said.