News
On The Fringe: Euro Tour Looking Good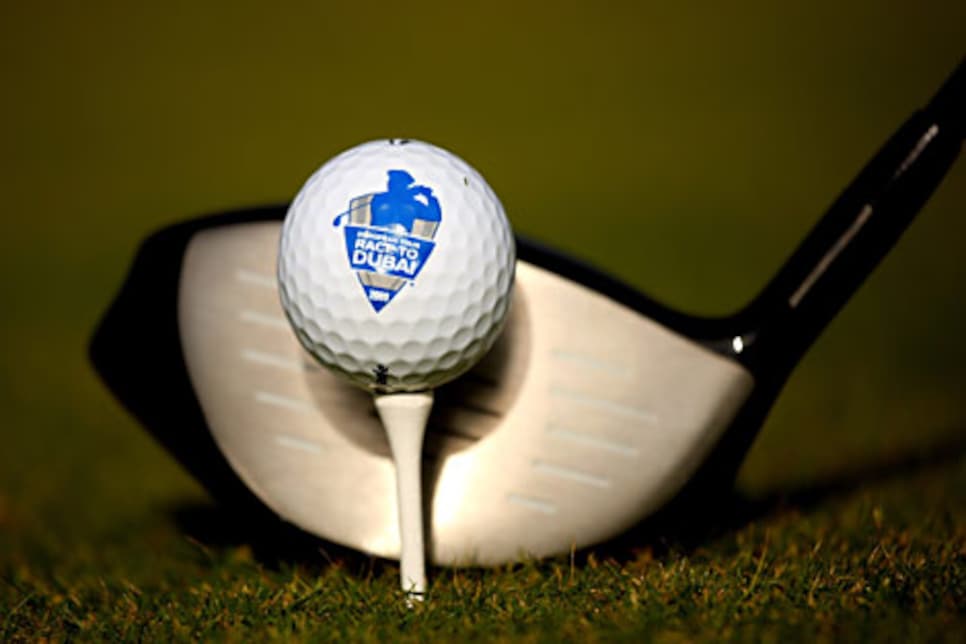 The new crown of the European PGA Tour is the $20 million Race To Dubai.
The European tour announced an ambitious schedule this week that stretches across more than two dozen countries on five continents, has more tournaments than there are weeks in the year, and culminates with a $20 million destination in Dubai.
Phil Mickelson is among those who might take up membership.
Vijay Singh already has said he wants to rake in the cash at Dubai, just as he did this year at East Lake, and it would not be surprising if he saw familiar faces such as Camilo Villegas and Anthony Kim trying to stop him.
None of this seemed plausible when George O'Grady assembled his players at La Costa two years ago in what might have been the most important meeting during his four-year tenure as chief executive of the European tour.
The tour wasn't in turmoil, but it was losing relevance.
The World Golf Championships were about to embark on a six-year plan to be played only in the United States, which already was home to three of the four majors. The Players Championship was a year away from moving to May, forcing some Europeans to choose between the richest purse in golf or key tournaments on their home circuit.
If that wasn't enough, PGA Tour officials were polishing off plans for the FedEx Cup, which offered $35 million in bonus money and was sure to entice more Europeans to play more in America, and stay there during playoff events in August and September.
Two dozen European tour members met with O'Grady on the eve of the 2006 Accenture Match Play Championship, a session in which players shared ideas instead of complaints.
Asked for a central theme to the meeting, O'Grady replied, "That the European tour is worth fighting for."
"Everybody can do a whisper more," he said that day. "I got ideas from them, instead of them lecturing me. I won't stand here and say it's all rosy. We do have challenges. But they are challenges that can be met."
The fight produced Europe's strongest schedule ever.
The most compelling component is renaming the Order of Merit to "The Race to Dubai," which has a similar concept to the FedEx Cup without having to calculate points or calling it something that it's not -- playoffs.
The top 60 on the money list qualify for the season-ending Dubai World Championship, which offers a $10 million purse for the tournament, along with a $10 million bonus for the top 15 on the money list.
To protect the rank-and-file, but still make European tour membership appealing to American-based players, tour officials increased the minimum requirement from 11 to 12 tournaments, with two of those events on European soil. For top players who are eligible for the four majors and three WGCs, that means they will have to play only four European tour events before the Dubai World Championship.
"The tour has clearly moved up a gear in its ability to attract the world's best players," said Sergio Garcia, who flew to Turnberry on Monday to help promote the launch of the new season. "It will certainly help focus the interest of the players, and I for one will be seeking to get to Dubai and make a great finish to the season."
Along with Mickelson and Singh, others who are contemplating European tour membership include former U.S. Open champion Geoff Ogilvy, Robert Allenby and Adam Scott. Kim and Villegas are sure to be tempted.
Does the PGA Tour suffer? Not necessarily.
Tiger Woods does not plan to join. What the last four months have shown is that if Woods doesn't play, does anyone care?
And while $20 million sounds like a lot in Europe, the FedEx Cup pays $35 million in bonus money, with four $7 million tournaments leading up to that. It still pays to play on the PGA Tour, which is why so many Europeans do.
If Mickelson were to join, he likely would play two events in Asia (after the PGA Tour season ends), along with the French Open and Scottish Open in July. He has played at Loch Lomond the last three years, and to play the French Open would mean missing the AT&T National at Congressional, which Lefty didn't play last year, anyway.
Singh played 23 times on the PGA Tour this year, and to miss a couple of events would not do any harm.
"The players that move the needle significantly -- whatever list you go by -- most of them are players that are playing a couple of times overseas now, anyway," PGA Tour commissioner Tim Finchem said. "It wouldn't take players a lot to play the requisite number, and they can get there without changing their PGA Tour schedule.
"We're keeping an eye on it," Finchem said. "What currently is on the table wouldn't appear to have a dramatic effect."
Of the 12 players on the PGA Tour and European tour money lists this year, only three of them have played at least 25 times on both tours so far this year -- Daniel Chopra (29), Retief Goosen (26) and Trevor Immelman (25).
It's not asking much to play both tours, and more players should consider it.
Having two strong tours is good for golf.
If there is cause for concern about Europe's new world -- beyond the 11 "TBAs" on the schedule, including the Irish Open and European Open -- it is the dependence on one group for so much money. The tour now is in a partnership with Dubai-based Leisurecorp, and one can only hope the important golf decisions are left to people who know golf.