News
No Place Like Home For Paula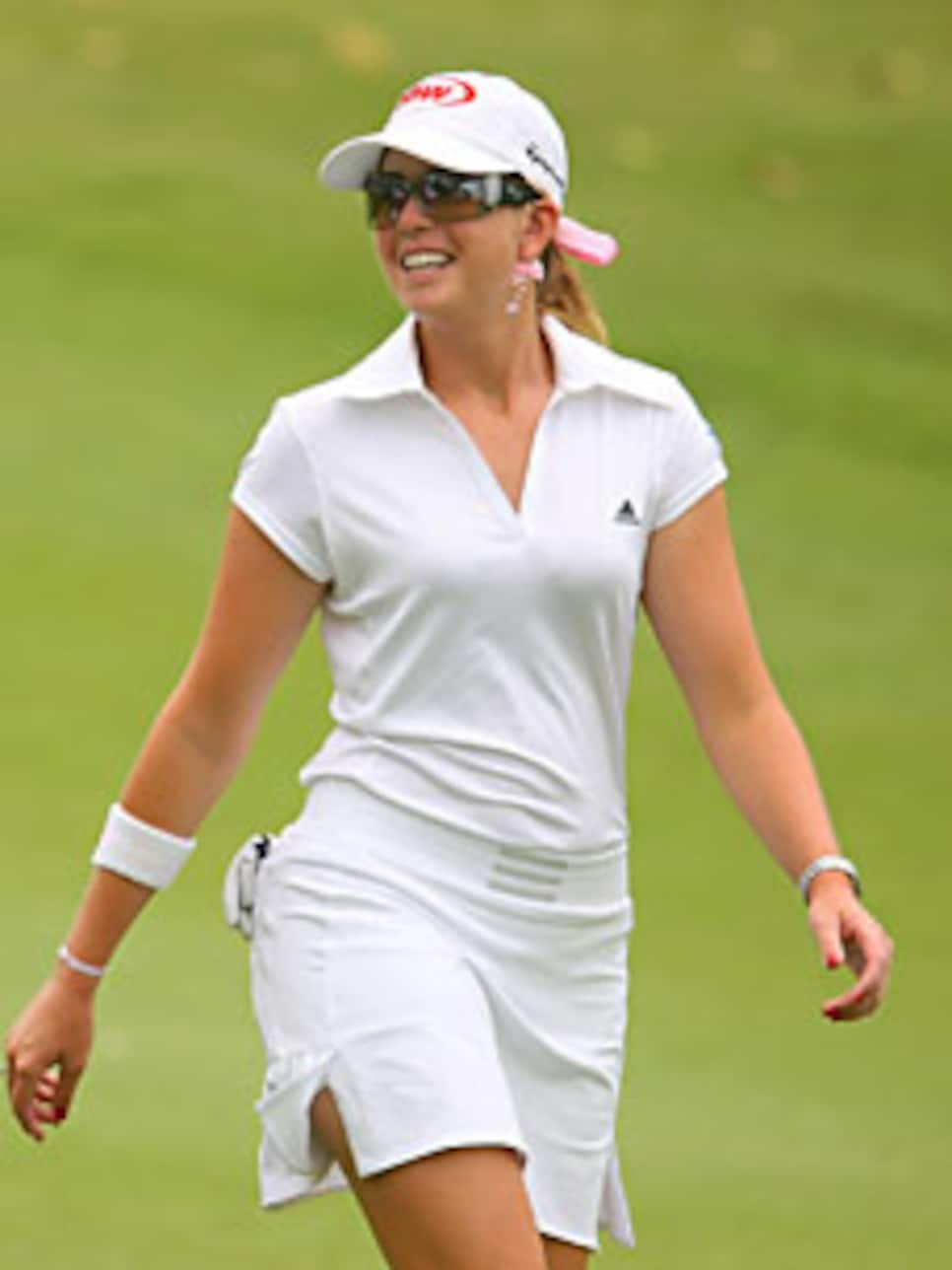 Paula is No. 3 in the world rankings, trailing only Lorena and Annika.
DANVILLE, Calif. (AP) -- Paula Creamer is proving that maybe you can go home again.
Creamer returned last week to the San Francisco Bay Area and won the LPGA's Samsung World Championship at Half Moon Bay, less than 50 miles west of her childhood home in Pleasanton.
This week, Creamer will try to double her hometown fun at the Longs Drugs Challenge, just a 20-minute drive from her old backyard in the East Bay suburbs.
"The last few days I've been a little bit exhausted, but I'm ready for this tournament to start," said Creamer, who will tee off in the first round Thursday in a group with Morgan Pressel and defending champion Suzann Pettersen. "I have to be focused, and I have to know this is another big event for me. I'd love to do well here. I'd love to win this event, especially now that we're a little closer to Pleasanton.
"That's a goal of mine. I said it last week. I've always wanted to win in my hometown. This really is basically my hometown."
Creamer is having a superb year with four victories, doubling her career total to eight. She's No. 3 in the world rankings, trailing only top-ranked Lorena Ochoa and Annika Sorenstam. She is second behind Ochoa on the LPGA money list with a career-best $1,742,733.
Last Sunday, Creamer became the first American woman to win four times on the LPGA Tour in a single season since fellow Bay Area native Juli Inkster won five tournaments in 1999.
When Creamer began playing the LPGA Tour full time in 2005, she said one of her goals was to become the No. 1 player in the world. She's gaining on that target.
"I just have to keep working hard," Creamer said. "It's all a matter of timing. I don't want to just get there. I want to stay there."
Creamer's challenge this week is to win back-to-back tournaments for the first time in her career.
To do that, she'll have to top a strong field that features four of the top players in the world rankings: Ochoa, world No. 4 Yani Tseng and No. 5 Pettersen, who beat Ochoa on the second hole of a sudden-death playoff last year at Blackhawk Country Club.
Pettersen captured five tournaments in 2007, including the Kraft Nabisco, her first major. But she has yet to win an LPGA event this year, tying for second at the Kraft Nabisco and finishing alone in second at the Wegmans LPGA.
She tied for third at Half Moon Bay last week, finishing two shots behind Creamer after shooting a final-round 68.
"It's been a very good year for me," Pettersen said. "I just haven't pulled off those wins like I did last year. I've been very close. Last week I was right there."
The potential sale of Longs Drug Stores, the title sponsor, makes the tournament's future cloudy, which concerns Creamer.
"The fans here are phenomenal," she said. "There are so many people that come out and watch. ... It would be very disappointing to see it leave (Blackhawk) or no longer even have it. I love coming home. I think wherever we get great crowds is where we should have our events."