News
Seve Feeling Well, Awaiting Test Results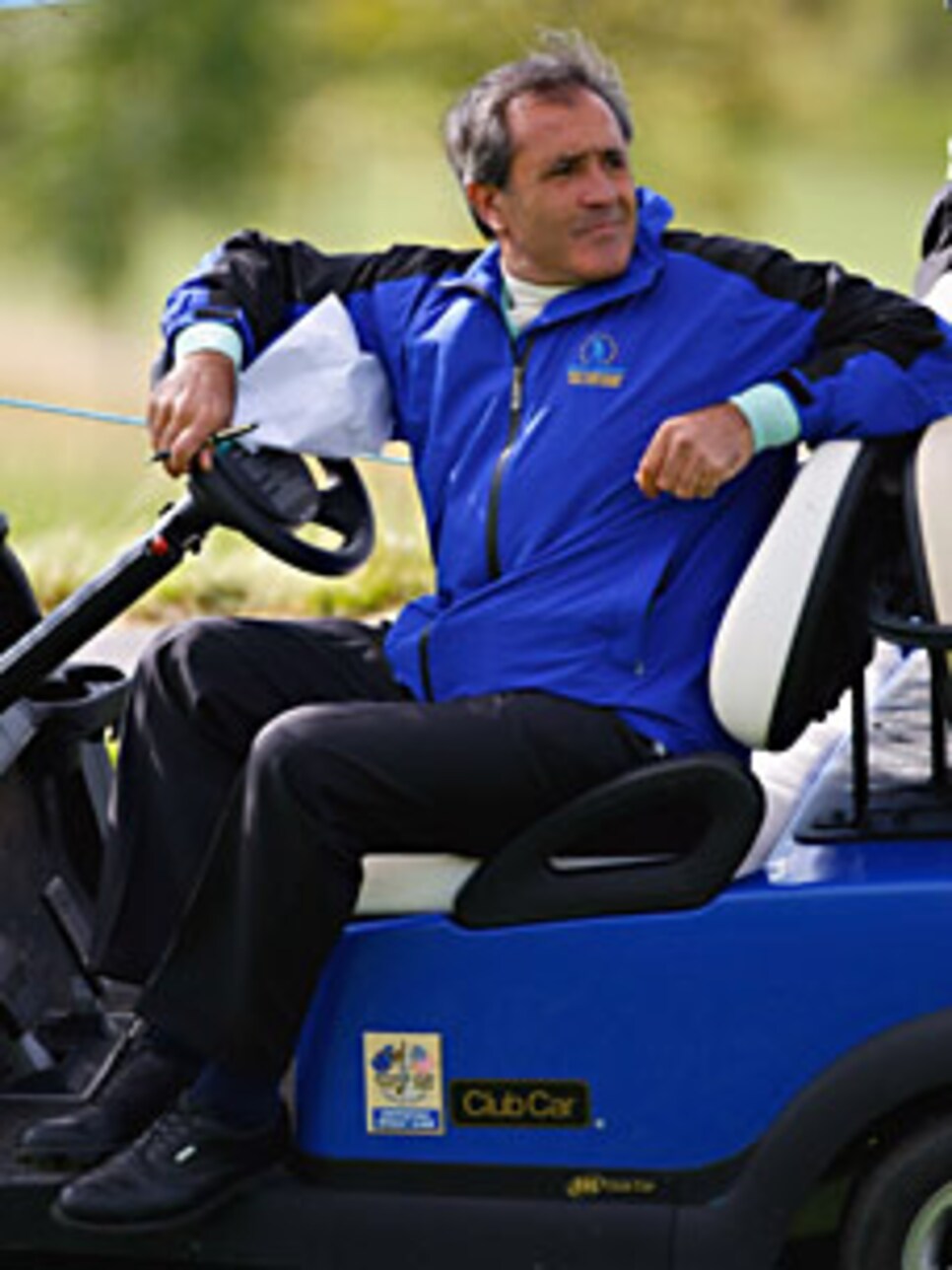 Seve's (shown at the 2007 Seve Trophy) record includes five major titles and more than 50 victories.
MADRID, Spain (AP) -- Five-time major winner Seve Ballesteros said he was "feeling well" Thursday and waiting for test results after a dizzy spell.
The 51-year-old Spaniard was taken to Madrid's La Paz hospital on Monday after briefly losing consciousness. Ballesteros remained in the hospital after undergoing tests, but gave no more details on his Web site.
"I wish to personally thank all of those who are concerned about my health condition," Ballesteros wrote. "It is difficult to answer all your messages due to the great number I am receiving. I want you to know they make me feel very good and I feel greatly supported by all of you."
The hospital said Ballesteros was in stable condition with tests ending on Friday.
Ballesteros, who retired from competition in 2007, has a long history of back pain. He won the British Open three times and the Masters twice, and earned 50 victories on the European Tour.
He captained Europe to Ryder Cup victory at Valderrama in 1997.