News
Fleisher Holds On To Lead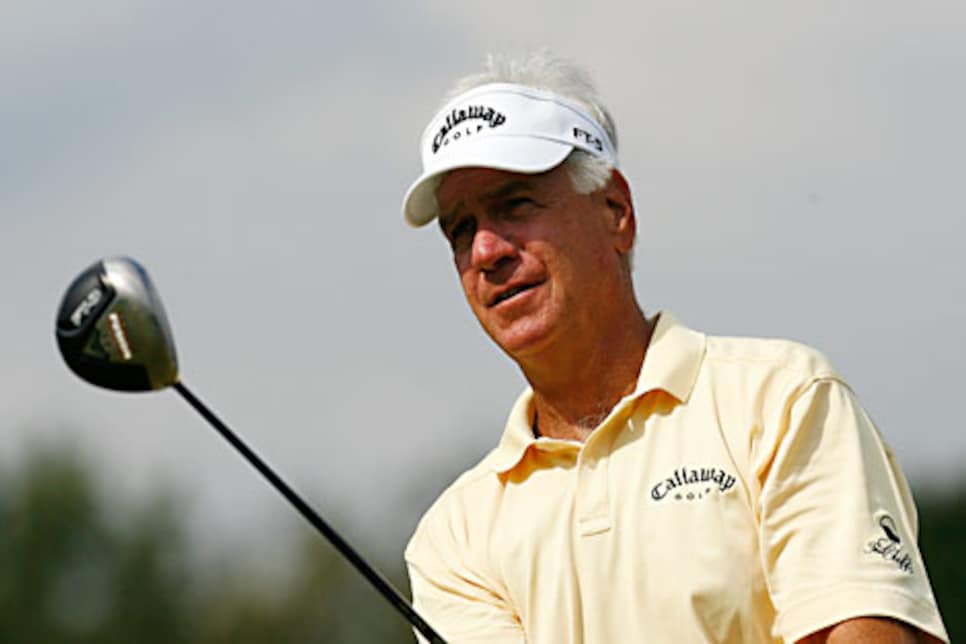 Fleisher played mistake free golf on Saturday with six birdies and no bogeys.
CARY, N.C. (AP) -- Bruce Fleisher moved into position for his first Champions Tour victory in four years, shooting a 6-under 66 on Saturday take a one-stroke lead into the final round of the SAS Championship.
"It's an unusual position. I haven't been there for a while," Fleisher said. "On the greens, I felt good through 12 or 13 holes. But then, I lost pace a little bit. I got tentative."
The 59-year-old Fleisher had a 10-under 134 total on the Prestonwood Country Club course. He won the 2004 Royal Caribbean Classic and Bruno's Memorial Classic for the last of his 18 Champions Tour victories.
Tom Kite (66) and Eduardo Romero (67) were tied for second. Mark McNulty (63) and John Cook (66) were another strokes back at 8 under, and Scott Hoch (66), Don Pooley (69) and Chip Beck (69) were 7 under.
"I had a good round, and I'm pleased with the way I played," said Kite, the Boeing Classic winner a month ago. "I got myself back in the back in the tournament on the back side when I caught fire. But for nine holes, it was kind of a frustrating round."
Kite birdied six of the final nine holes. He missed a 40-foot eagle putt on No. 17, leaving it just inches from the hole.
"I'm one back -- good position for tomorrow," the former Ryder Cup captain said. "But we're going to have to go low tomorrow. I'm going to have to play well."
Fleisher and Romero agreed.
"You can't stand on ceremony," Fleisher said. "If I shoot four or five under, it may not be enough. Hopefully, I can keep it going."
Romero said it's going to take at least 6 under to win.
"If I make a 66, nobody can get me," he said.
Playing in the final group of the day, Romero stayed within a stroke of Fleisher with a lucky shot on the par-5 17th. He hit his third shot from the bunker into the gallery, but it hit a chair and bounced back to the fringe of the green.
Then, he chipped to within three feet of the hole and saved par.
"It was lucky," Fleisher said. "He made a great five. It just shows the kind of champion he is."