News
Kerr Looking For Two In-A-Row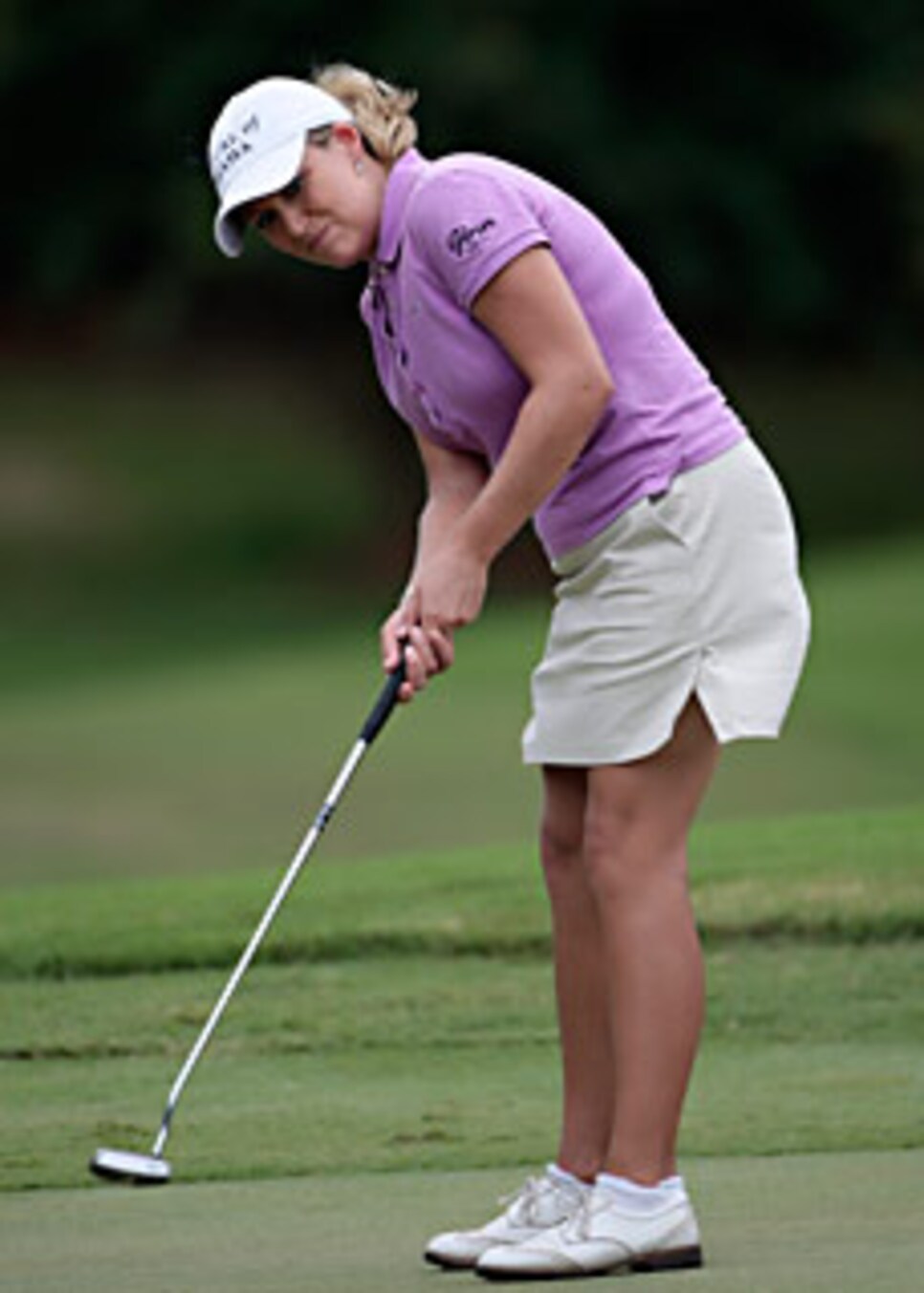 Birdies on three of the four par 5s were the key to Kerr's round.
MOBILE, Ala. (AP) -- China's Shanshan Feng shot a 5-under 67, playing a four-hole stretch in 5 under, for a share of the first-round lead Thursday with fellow LPGA Tour rookie Anna Rawson in the Bell Micro LPGA Classic.
Feng opened with five straight pars, then birdied the par-4 15th, hit a 3-wood to 15 feet set up an eagle on the par-5 16th and closed her first nine with birdies on the par-3 17th and par-4 18th. She had two birdies and two bogeys on the final nine holes.
"I think three shots there were important," Feng said about the eagle. "They're all important. The first shot I had a good drive. It gave me a good angle to get onto the green. Second shot, I had 3-wood and it went very straight, almost pin high, like 15 feet to the hole and I made the putt."
Fourth in the Jamie Farr Owens Corning Classic in July, Feng has missed the cut in 11 of her 19 tour starts this season.
"I'm feeling very good now because it's my first time to play good on a first round," Feng said. "I had some good rounds this year, but not like the one I have on this first round, so I'm very happy now."
Rawson, a former Southern California star from Australia, had six birdies and a bogey on The Crossing course at the Robert Trent Jones Golf Trail's Magnolia Grove complex. She has missed the cut in seven of her nine tour starts this year.
"I just hit fairways and I hit it close a lot, and then I made the putts," Rawson said. "I've kind of been playing that way for the last four weeks and I haven't been making any putts. I think the new putter that I got on Monday really helped."
Nicole Castrale, Angela Park, Michelle Ellis and Irene Cho opened with 68s in hot, humid and windy conditions.
"The air is definitely heavy, and it was pretty breezy at times," Castrale said. "The greens are very receptive, so that's the only thing you really have in your favor. The golf course is in great shape and the greens are rolling well. It just really depends on the wind and the rain that we're expected to get."
Cristie Kerr, coming off a playoff victory Aug. 24 in the Safeway Classic, was two stroke back at 69 along with McDonald's LPGA Championship winner Yani Tseng, Danielle Downey, Song-Hee Kim, Katie Futcher and Jeong Jang.
Paula Creamer, an eight-stroke winner last year at The Crossings in the Tournament of Champions, shot a 78 -- matching her worst score of the year.