News
Sluman's A Two-Time Winner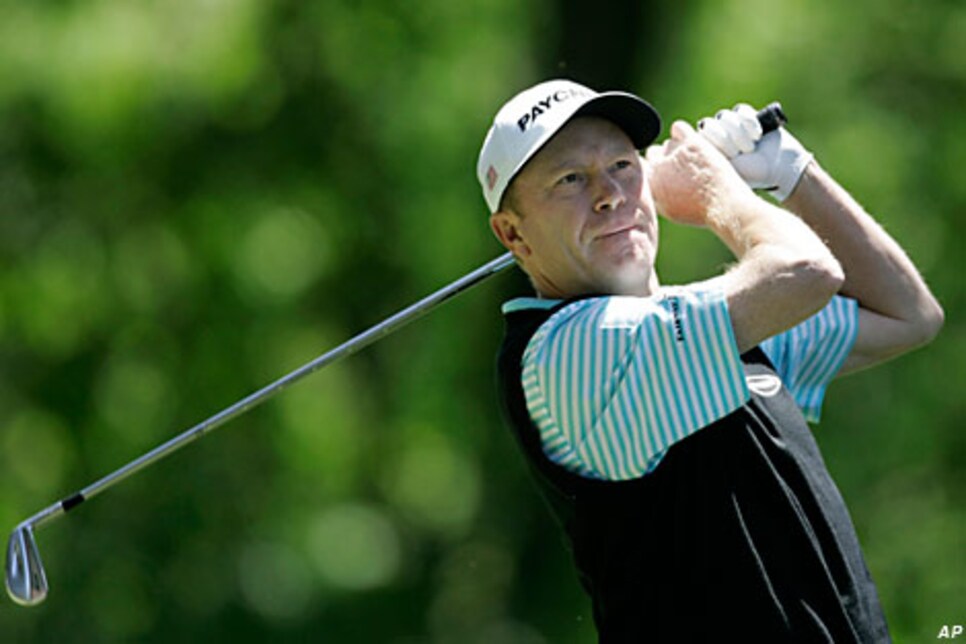 Sluman's final-round 67 was the low round of the day.
PEBBLE BEACH, Calif. (AP) -- Jeff Sluman won the First Tee Open for his second Champions Tour victory, closing with a 5-under 67 at Pebble Beach on Sunday for a five-stroke victory over Fuzzy Zoeller and Craig Stadler.
Sluman, a six-time PGA Tour winner who won the Bank of America Championship in June for his first Champions Tour title, had a 14-under 202 total. He opened with a 69 at Del Monte and shot a 66 on Saturday at Pebble Beach.
"I'm happy to finally be playing the kind of golf I knew I could play out here," Sluman said. "It's been a struggle, but I'm glad to be feeling comfortable."
In 1992 at Pebble Beach, Sluman finished second in the U.S. Open and Pebble Beach National Pro-Am.
Zoeller shot a 69 for his best Champions Tour finish since 2004. Stadler, the inaugural tournament winner in 2004, had a 71.
Sluman, who carded the day's low round, became the eighth Champions Tour player to win twice this season.
"Golf is a game of ebbs and flows and it's going well right now," said Sluman, who earned $315,000 from the $2.1 million purse.
Fred Funk, playing ahead of Sluman, briefly tied the winner at 11 under after a birdie at the fifth hole. Sluman also birdied the fifth hole to move into a lead he never relinquished.
Funk stumbled and finished with a 71. He tied for fourth a 8 under with Chip Beck (68), Mark McNulty (69) and Phil Blackmar (73). Scott Simpson (68), the 2006 tournament winner, David Eger (71) and Steve Thomas (72) finished at 7 under.
Sluman saved par with a 17-foot putt on the ninth hole to keep a two-stroke lead. He followed with a 12-foot putt on the 11th hole to maintain a three-stroke lead, and sealed his win with birdies on the 15th and 18th holes
The fifth-year tournament also matched each pro with a youth player in a pro-junior team competition.
Zoeller and Sydney Burlison of Salinas, a freshman at Stanford University, won the pro-junior division by eight strokes at 25 under.
Gil Morgan, the 2007 winner, shot a 71 to finish at 3 under.
John Cook withdrew before the round because of a neck injury.