News
Irwin And Four Others Share Lead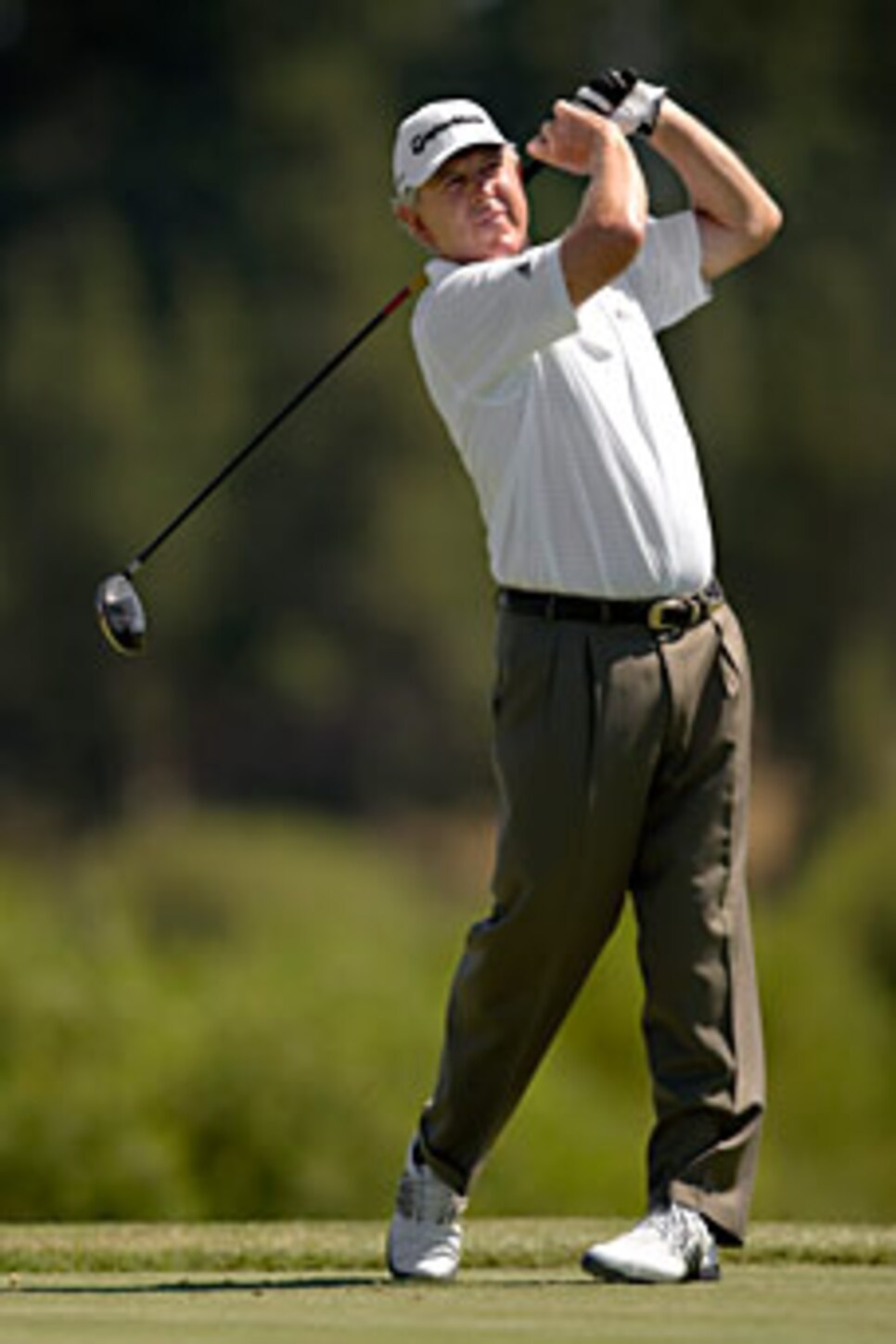 Irwin is the Champions Tour career win leader with 45 victories.
PEBBLE BEACH, Calif. -- Hale Irwin shot a 6-under 66 at Del Monte on Friday for a share of the lead in the suspended first round of the Wal-Mart First Tee Open.
Fuzzy Zoeller, Loren Roberts and Chip Beck also opened with 66s at Del Monte, and Andy Bean had a 66 at Pebble Beach. After three fog delays at Pebble Beach, tournament officials stopped the first round with 19 players still on the course.
The 63-year-old Irwin, the Champion Tour's career leader with 45 victories, had a bogey-free round in sunny conditions at Del Monte.
"It wasn't the kind of ball-striking I would have liked to have had," said Irwin, the 2005 winner. "There were a few fakeouts, but it's good not to get too exasperated. It's a relatively short course with a few silly shots."
The fifth-year event, which pairs each pro with a junior golfer in a simultaneously held team competition, is the only Champions Tour event played on multiple courses.
"Any time you shoot 66 at Pebble Beach you should be satisfied," said Bean, who birdied three of the final four holes. "There are a lot of guys out there who'd like to shoot 66."
The first round was delayed 20 minutes at Del Monte and 30 minutes at Pebble Beach. Morning rounds also were delayed an additional 56 minutes at Pebble Beach.
"It started out like it was going to be an uneventful round," said Bean, who eagled No. 2, his 11th hole of the day. "I missed a few early putts, but I played a very solid round. In 32 years of playing here, it was one of the better rounds I've played."
Zoeller, winless since 2004, had seven birdies and a bogey.
"I've been playing very, very well for the last month and a half," Zoeller said. "It's kind of exciting again. I'm doing everything right, right now. I'm driving the ball well and I'm hitting some pretty good irons and giving myself opportunities."
Fred Funk, Phil Blackmar and open qualifier Steve Thomas shot 67s at Del Monte. Joey Sindelar, Jay Haas and Tom Kite shot 68s at Del Monte and were joined by Mark McNulty, who shot a 68 at Pebble Beach. Bean and McNulty were the only players among the top 12 finishers at Pebble Beach.