News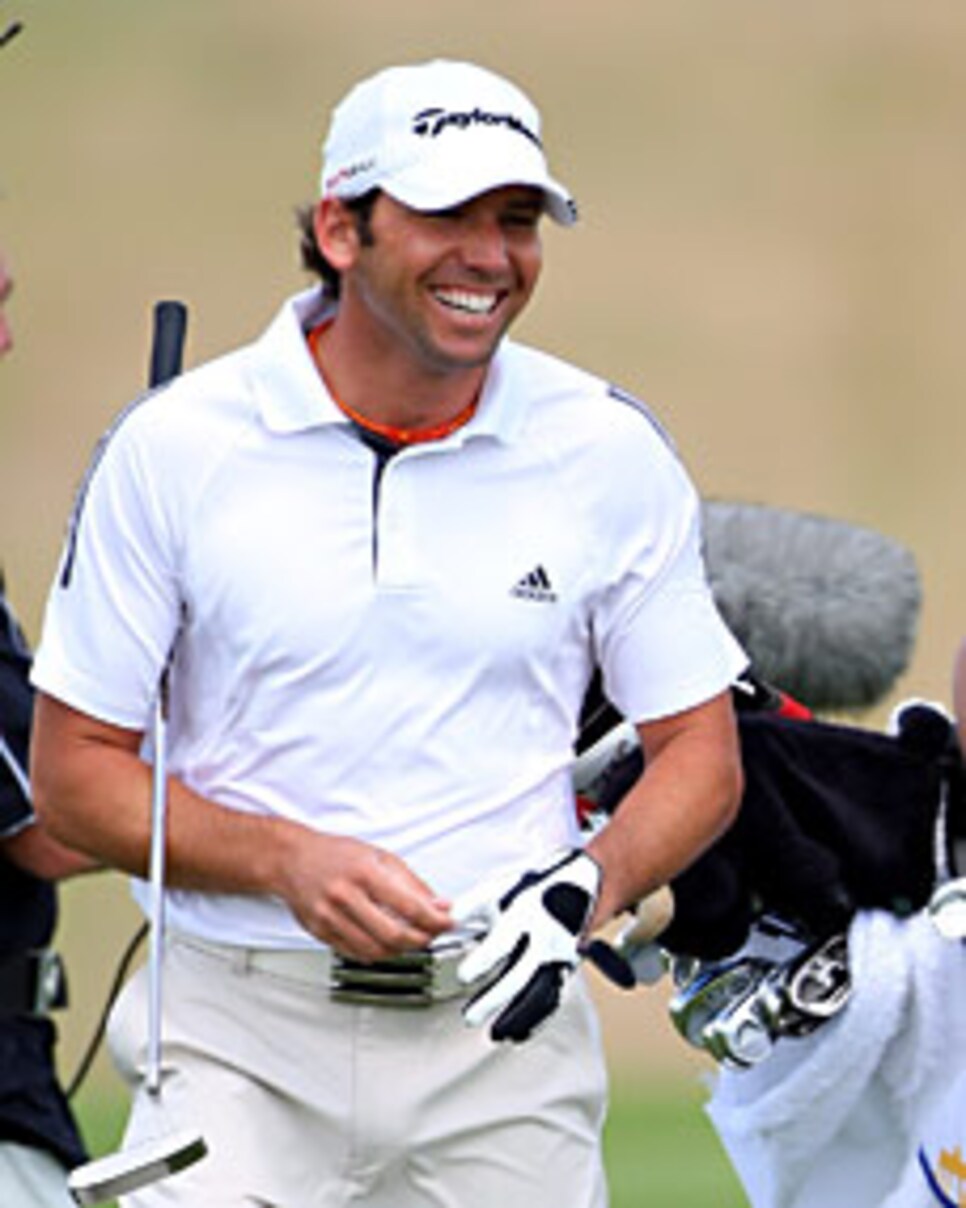 A win by Garcia next week could be a huge leg up for the Europeans come this fall.
Do good things happen in threes? As in uno, dos, tres? Sergio Garcia certainly hopes so. His country, Spain, is on a sports roll, and the British Open will unfold this week at Royal Birkdale. Considering Sergio's near miss last year at Carnoustie, you might say he's due for a claret jug and his first major. After all, the absence of Tiger Woods because of a knee injury is supposed to open the door for others, right?
Whatever, they've been dancing in the streets in Sergio's native land lately. In the recent Euro 2008 soccer championship, Spain shamelessly ran up the score and routed Germany, 1 to 0, in what will be remembered as a significant upset. Then, last Sunday, Rafael Nadal outlasted Roger Federer in a marathon men's singles final that was labeled by numerous tennis experts as the best match ever, anywhere, or at the very least, an instant classic.
Federer, 26, the world's No. 1 player and an icon often compared with Woods, has had problems with Nadal on clay court surfaces, so this landmark occasion on grass was deemed as a possible passing of the baton. Nadal, No. 2, is four years younger than Federer and might have an eye on No. 1. Tiger, of course, can win on any course, but the opportunity is there for Sergio now. The notion that any victory, particularly in a major without Tiger in the field, should require some sort of asterisk has been mentioned. But not here. That idea is folly. A win is a win.
Naturally, Woods' problem has become a problem for golf. However, the perception that fans don't care anymore is also false. At the Buick Open, the first tournament directly impacted by Tiger's knee surgery, two local newspapers published lengthy articles about how apathy reigned. I must have missed it. At mid-afternoon Sunday, Rocco Mediate finished and got a standing ovation from a packed grandstand at No. 18. Behind him, despite morning rain, substantial galleries followed the leaders, including the final twosome of Daniel Chopra and Bubba Watson.
At Royal Birkdale, if Sergio wins, it will be huge for Spain and Europe. I wonder if he would chew the claret jug like Nadal was seen teething his trophy. If these guys want something tough to eat, they could come to the press facility and tackle the homemade sausage patties. Not very tasty, but you'll work up a serious sweat.