News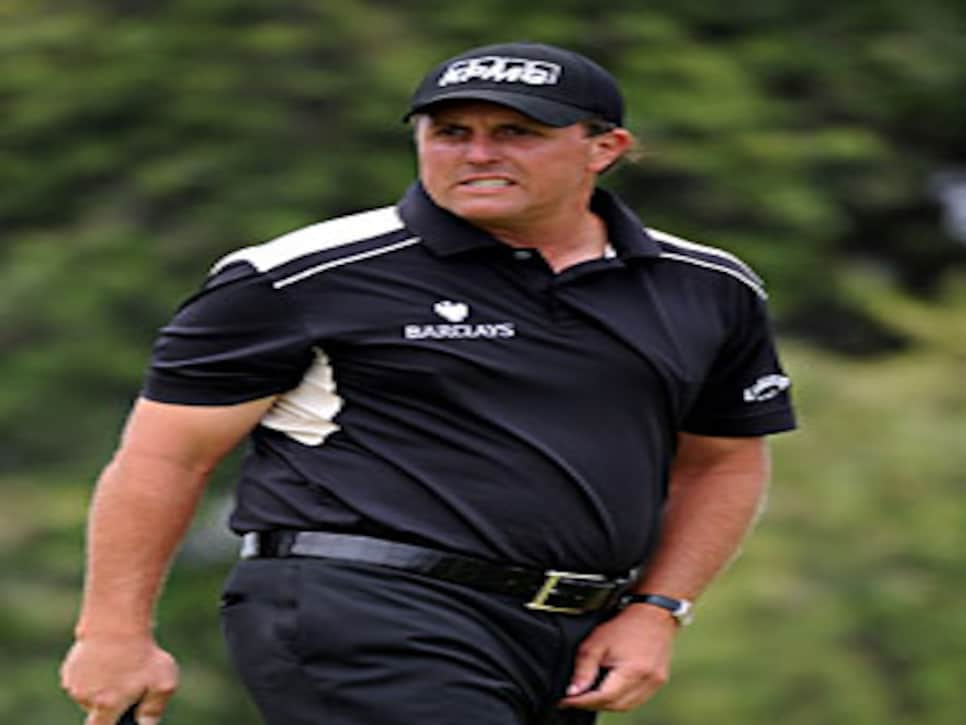 How many times have you seen this look on Phil's face?
Far be it from me to advise you on what clubs you choose to play the U.S. Open. Anyone with 34 career wins and three major victories gets to pick the 14 sticks he puts in his bag, and though I wasn't crazy about you dumping the driver at Torrey Pines, I'm on board with the thought process. The 320-yard miss can prove a much bigger headache than the errant shot from 270 yards, the concept of strategy sometimes serving as the lesser of two evils.
So it's not the decision that blows my mind, but the way you came about it. After Thursday's opening 71, you explained, "I know [Dave] Pelz has been wanting me to play a tournament without hitting a driver, hitting 3-woods all the way, so here you are, Dave." Really? Some short-game coach presented some adverse data on your ability to hit fairways, and just like that, you eschew 30 or 40 yards of distance for an extra wedge?
For better more than for worse, you have built a hall-of-fame career on being one of the most aggressive and artistic players of this era. A master carpenter doesn't ditch his best hammer after he slams it on his finger a couple of times. You dance with whom you brung, especially at the senior prom -- this U.S. Open presented perhaps your best-ever chance to claim this elusive title.
As it turns out, the driver-less drama proved largely inconsequential. You finessed your way to just six fairways in each of the first two rounds, but it was the triple spin-it-off-the-green fiasco from 50 yards at the 13th Saturday that ended any chance you still had. I suppose an overdose of irony comes into play there, Philly Mick. You were armed with five wedges and none worked, although you probably could have bunted a driver up that hill and still saved par.