News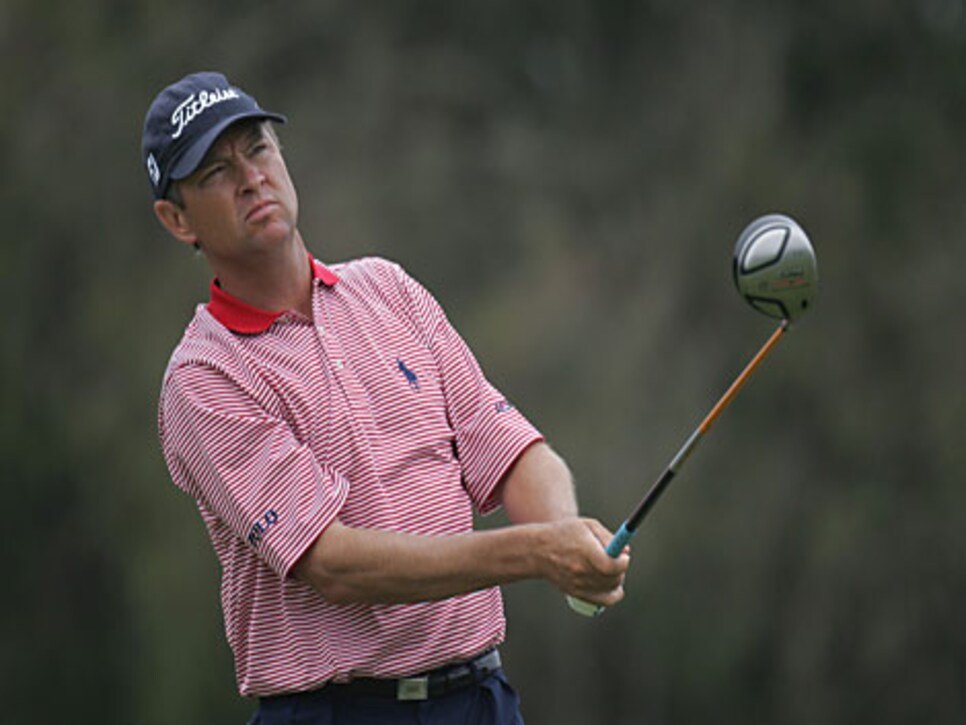 Love is one-under-par and currently T-2, his best performance since a T-24 at the AT&T Pebble Beach.
LA JOLLA, Calif. -- Davis Love III is playing in his 20th U.S. Open and has four top-10s, his best a tie for second behind Steve Jones at Oakland Hills in 1996. While it remains to be seen where Love will finish at Torrey Pines, it might already be his most satisfying performance.
Love, 44, has battled back and neck injuries for a decade, but last year was a real pain. In August, he needed surgery for kidney stones. Two months later, Love stepped in a hole playing casual golf with back specialist and good friend Tom Boers and tore tendons in his left ankle, requiring additional surgery. A 19-time winner on the PGA Tour, Love worked diligently on his rehabilitation, but hasn't had much to show for it. Coming into this week, his best finishes in '08 were a tie for 24th at the AT&T Pebble Beach Pro-Am and another T-24 at last week's Stanford St. Jude Championship.
"I've had some really good help from therapists and trainers to get back to where I could at least start playing," says Love. "Once you get physically healthy, then you have to get the brain healthy. And there are very few people that seem to be able to help you with that."
When Love failed to qualify for the Masters in April, it ended his streak of playing in 70 consecutive major championships. He played his way into the U.S. Open through 36-hole sectional qualifying, marking his 18th straight start in the Open. Even Love wasn't sure the last time he had to qualify for this one.
"It was probably late '80s," he said Friday, after shooting a two-under-par 69 that left him only one shot out of the lead.
Love, who won the Buick Invitational at Torrey Pines in 1996, said he was sparked by playing partner Padraig Harrington, who fired a 67. "The greens were really nice this morning," said Love. "When we finished last night they were a little bit scary and this morning they were perfect. And we took advantage of it."
"I trained a lot to get ready to be able to play 36 holes [in sectional qualifying]," he said. "I've still got 36 holes this weekend that could help me get in a lot of majors. If not, I'll go to Detroit and go 36 again [in a qualifier June 30 for the British Open]. As long as I stay positive and keep playing hard, good things will happen."
Mark Soltau is a contributing editor to Golf Digest and the editor of TigerWoods.com.