News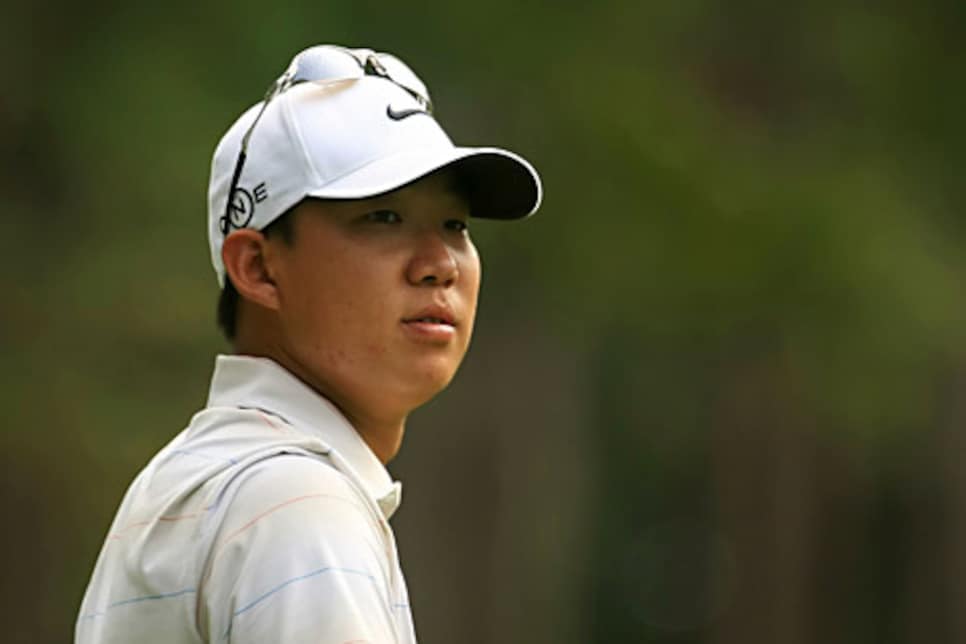 Anthony Kim is learning his lessons and it's making a big difference in how he approaches the world around him and his game.
As experts look around for a young gun to challenge Tiger Woods, they needn't worry about one part of Anthony Kim's arsenal. He's not afraid to hear how talented he is.
"I love anything good attached to my name," said Kim, 22, who is a breath of fresh air in that he is not programmed. Some observers have tabbed him as cocky, a label about which he is aware. "Sometimes I have been known to mouth off," he said. "I'm learning how to control what I want to say, even if I think it's right. ... I just need to know when not to say it."
One PGA Tour veteran who has befriended Kim is Todd Hamilton, also an Oklahoma alum. "He's still a kid and a good kid," said Hamilton. "You know when Tiger was Anthony's age, he was saying things like, 'I didn't have my A game today, that was my C game.' That rubbed some people wrong. Now Tiger is more diplomatic. That comes with maturity, just like it will with Anthony.
"I know this," Hamilton continued. "If you told Anthony you needed five bucks and he only had three on him, he would give you his three, then go looking somewhere to find the other two. He's got that kind of heart. And as for golf, he's going to win a lot out here. What impressed me most about Wachovia is not only that he won, but how he won. He took a three-stroke lead and wanted to make it five. Just like Tiger."
During the Buick Invitational in San Diego last January, caddie Steve Duplantis was run over and killed by an automobile. His roomie there was "Doc" Docherty, Hamilton's caddie. Docherty was devastated, of course, but there was no way he would live alone the rest of the week. Kim, there with his girlfriend, insisted that Docherty move in with them rather than deal with the tragedy in solitude. "How many kids who are 22 and trying to win a golf tournament," wondered Docherty, "would be that thoughtful?"