News
This Substitute Teacher Gets Respect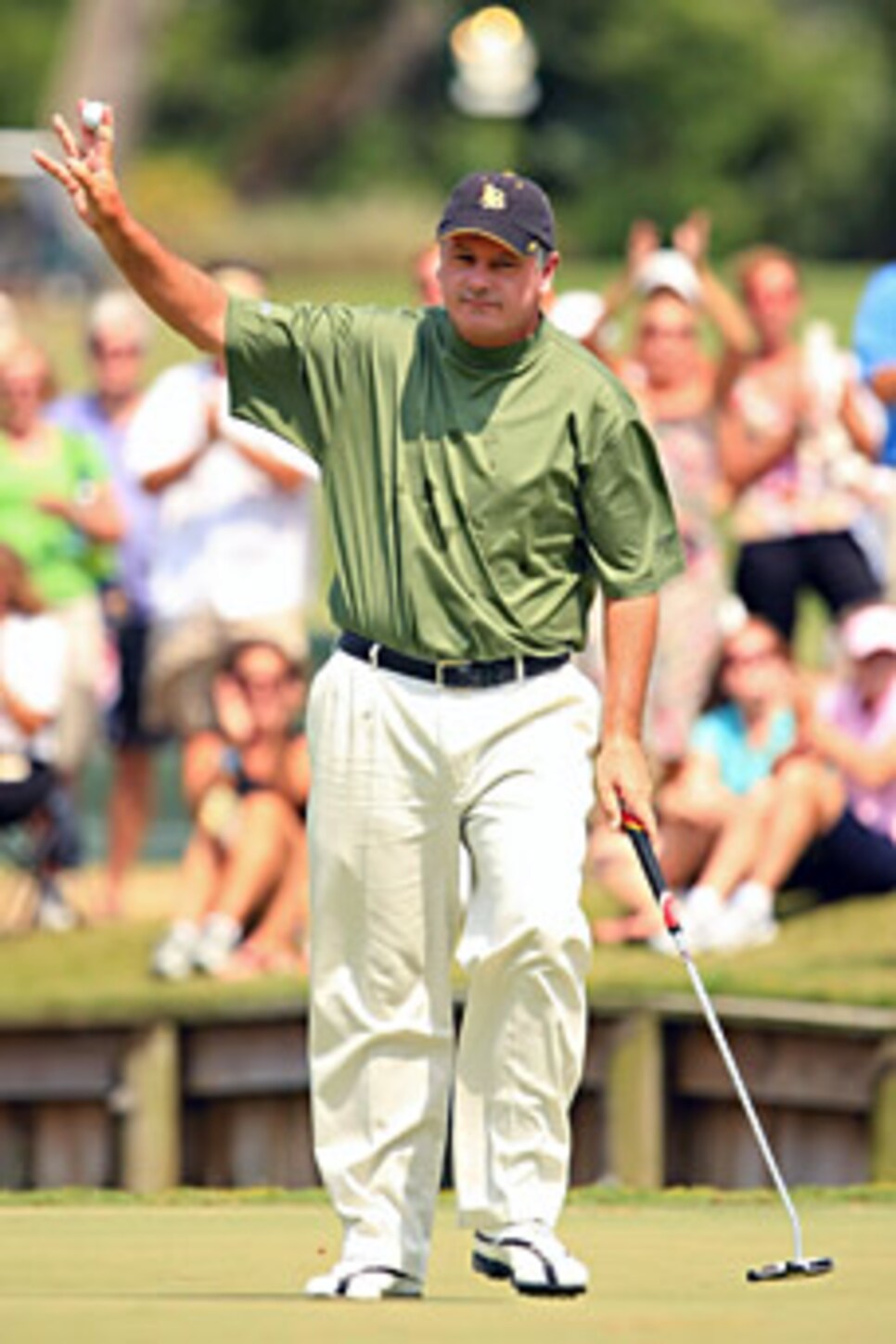 Unlike some pro golfers, Paul Goydos is intimately acquainted with the real world.
Substitute school teachers don't garner much respect and neither do PGA Tour journeymen. Paul Goydos has been both, and the humor and honesty with which he has accepted his lot made his a pursuit of victory for all who toil in anonymity.
That would be most of us, of course. No one would have scripted a Goydos victory in the Players on Sunday, but as his story unfolded on NBC over the weekend, who outside the ropes would have wanted any other outcome?
"He's an easy guy to root for, that's for sure," said his friend, Patrick Burke, a former PGA Tour player who lives near Goydos in Orange County, Calif. "There's something to be said for somebody out on tour who's actually had a real job. I think he's a little more grounded in the real world. He realized how well we had it."
The real world is the only one Goydos has ever known, which would explain the grace with which he handled his overtime defeat to Sergio Garcia Sunday. The third victory of a long, but mostly unremarkable career eluded him when he bogeyed the 18th hole, then hit his tee shot into the water on the first playoff hole.
A single father of two teenaged daughters, he considers himself a full-time father, who fits his golf career around caring for them. He's 43, a veteran of 15 PGA Tour campaigns, none of them even imaginable in 1990, when he was a substitute teacher at various high schools in his home town of Long Beach, Calif., and a part-time golfer with arthritis in his hands.
Burke said that eventually Goydos discovered a way to deflect the pain. "Then he won the Long Beach Open and he kind of said to himself, 'Maybe I can get this going again.'"
Goydos won the Nationwide Tour's Yuma Open in 1992 and joined the PGA Tour the next year. He won the Bay Hill Invitational in 1996 and the Sony Open in Hawaii in 2007, the bookends to a span of 256 tournaments without a victory. One of the most affable players in golf, Goydos never lost his sense of humor, nor his resolve to win. But more importantly, he never lost his decency.
"When my dad passed away and I was going through injuries, he was literally the only player I ever heard from," Burke said, leaving no question as to whom he was rooting for on Sunday.