News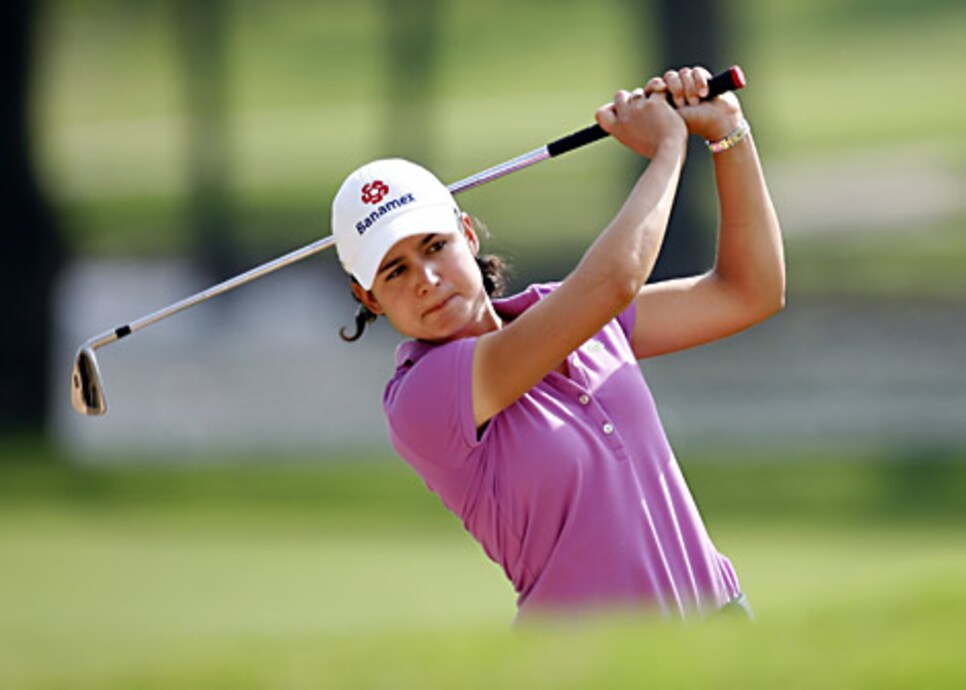 Windy conditions drove Lorena's score up, but she managed to keep the leaders in sight as she goes for her fifth consecutive victory.
BROKEN ARROW, Okla. (AP) -- Lorena Ochoa felt helpless as too many shots ballooned into relentless gusts that reached 36 mph Thursday, sending her to only her second round over par this year.
Stranger still was listening to her describe a 2-over 73 at the SemGroup Championship.
"I managed to finish with a good score," she said.
On a wind-blown day that yielded no more than five scores under par, Ochoa took some measure of satisfaction by not letting the leaders get too far away in her quest for a record-tying fifth consecutive victory on the LPGA Tour.
Hee Young Park held it together in Oklahoma's notorious wind with a 2-under 69, and Beth Bader also was 2 under as she finished up a tough day for everyone at Cedar Ridge.
Two other subpar rounds came from Ochoa's group -- Paula Creamer and defending champion Mi Hyun Kim, each with 70 in rounds that looked nothing alike. One of the shorter hitters on tour, Kim hit 23 metal clubs, almost as often as she used her putter (30).
Ochoa couldn't match them.
On a day that Time magazine listed her as one of the 100 influential people in the world, Ochoa had no influence on the wind. And it didn't help that her hands were too quick, sending her shots high into the air where the gusts knocked her ball every which way.
With a sand wedge, she went 80 feet over the flag and over the green. A tee shot drifted well left of a par 3 and down the slope. A drive went so far left that she was nearly in the next fairway.
Ochoa atoned for those mistakes with a 5-wood from 223 yards to 2 feet for eagle on her 10th hole, the par-5 first, and this was one day she had few complaints about a round over par.
"I'm OK," she said. "I'm not too far from the leaders."
Indeed, she was only four shots behind. The only tournament she failed to win this year, the MasterCard Classic in Mexico, Ochoa opened with a 76 and tied for seventh. But she was nine shots behind after the first round, and that tournament was only 54 holes.
"It's just a start," she said. "We have three days to go."
And the 26-year-old Mexican was satisfied walking off her final hole with a par, looking up at a leaderboard that still included her name, even if she had to wait for the screen to scroll down a few pages.
"I think I was tied for 15th. That's fine," she said. "Now it's time to catch up."