News
Immelman Takes Masters Crown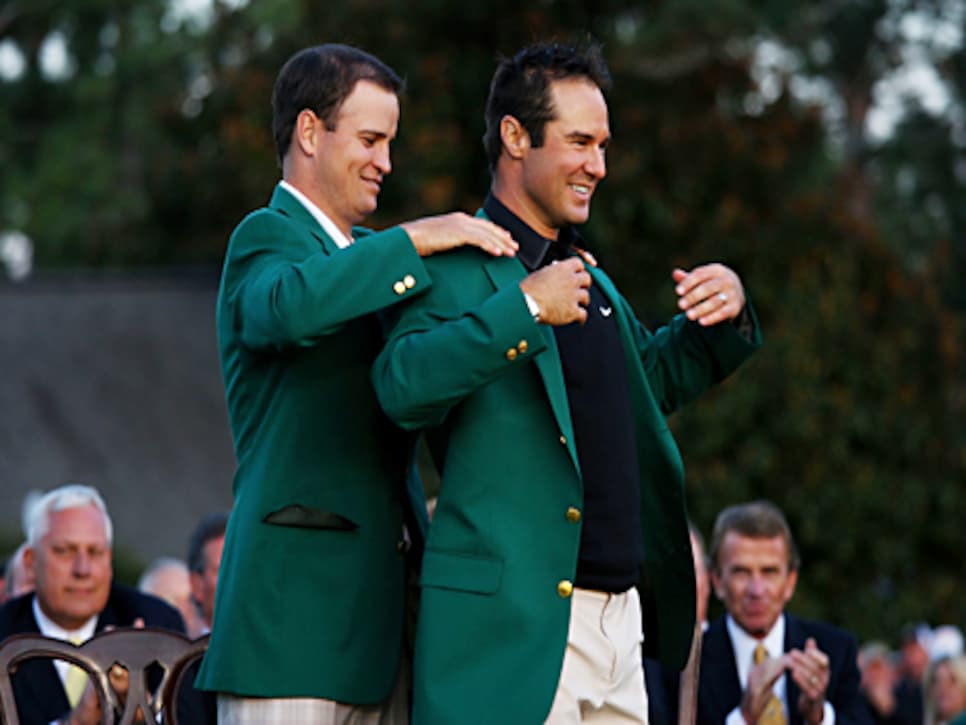 Immelman held on to become the first South African, since Gary Player 30 years ago, to win the Masters.
AUGUSTA, Ga. (AP) -- Trevor Immelman has never felt better.
Four months after he had a tumor removed from his back, Immelman handled the wind and pressure of Augusta National far better than anyone chasing him Sunday to win the Masters, the first South African in a green jacket in 30 years.
Immelman held it together around Amen Corner and stretched his lead to as many as six shots on the back nine, taking the life out of a Masters that began with so much hype.
A two-putt par on the final hole gave him a 3-over 75, matching the highest final round by a Masters champion. Even so, it was good enough for a three-shot victory over Tiger Woods, whose hopes for a calendar Grand Slam ended with a thud.
Woods never got within five shots of the lead when he was on the course, twice missed birdie putts inside 8 feet and had to settle for a 72 and his second consecutive runner-up finish in the Masters.
"I learned my lesson there with the press," said Woods, who started the talk about a Grand Slam by stating three months ago that winning all four majors in the same year was "easily within reason."
The only slam possibilities now belong to Immelman, a 28-year-old with a polished swing, who finally realized his potential in the wicked wind of Augusta and a final round that yielded only four rounds under par.
Immelman, who finished at 8-under 280, started the week by playing a practice round with his boyhood idol, Gary Player, who won his third Masters in 1978 and set a record by playing for the 51st time.
Player told Immelman he was good enough to win the green jacket, and he left him a voicemail Saturday night that Immelman played on his speaker phone for his family to hear. The message: "I know you're going to win."
"He's been on me all week, telling me to believe in myself," Immelman said. "He also told me to keep my head still on putts. It's really a special moment, and I'm glad I pulled it through for him."
Immelman's wife, Carminita, and their 1-year-old son were waiting for him behind the green. Jacob took hold of the 18th flag, fussing when he couldn't go into the scoring shack to be with his father.