News
Tour Insider: Chance Of A Lifetime For Heins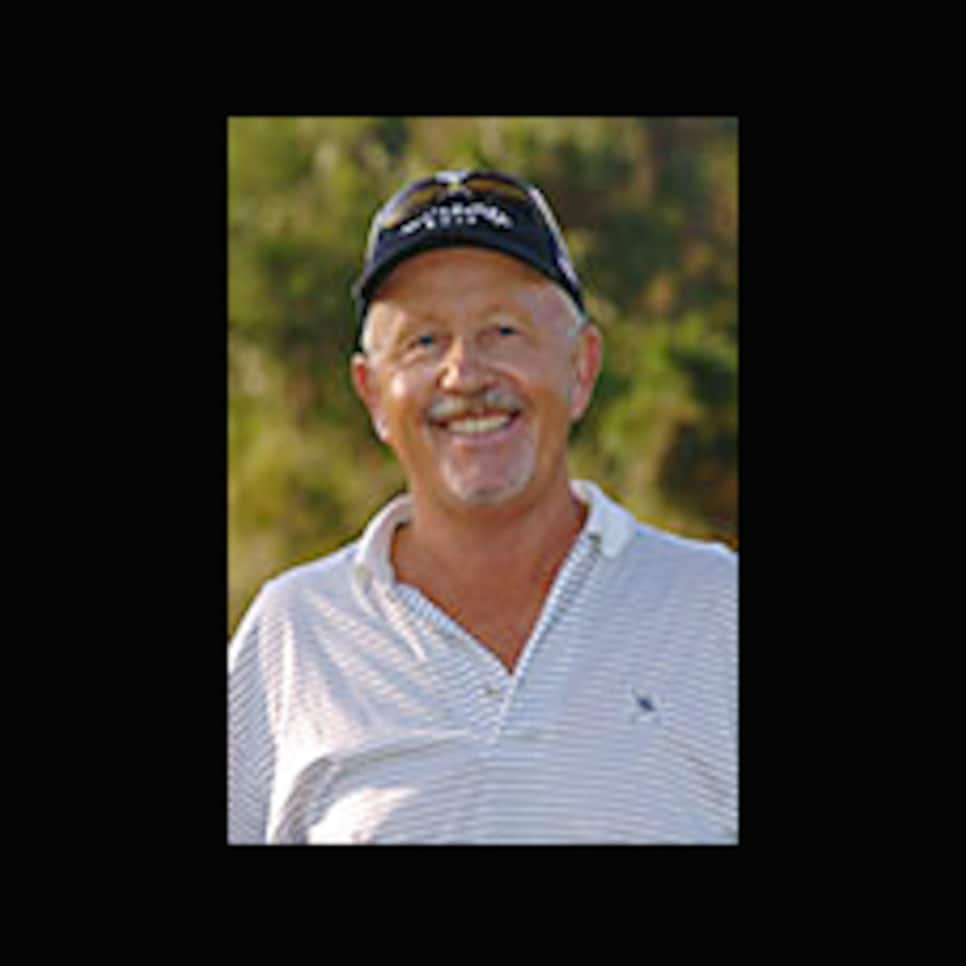 For Bobby Heins this is like being inside the ropes.
AUGUSTA, Ga. -- Bobby Heins just couldn't help himself. He had no room reservation in Augusta, but he had a player in the Masters. He checked his lesson book, moved around some stuff, got permission from his club, and was on the road, heading to Georgia in a Nissan Maxima.
"I've never been to the Masters, never [got invited] as a player," Heins was saying Friday morning on his return trip to New York. "This was the catalyst to go. I've always wanted to see the Masters. You see it on TV, but it's one-dimensional. Coming to see it, hearing the noises live as they happen, being right there, seeing the real difficulty of the shots ... as good as these guys are in competitive situations, you can't verbalize the challenges these guys have to meet at times."
Five weeks ago, on the very week that Ernie Els won the Honda Classic, Johnson Wagner arrived at PGA National with a right-to-left ball flight and a belly putter. Heins has a winter place in Palm Beach Gardens, so they reunited, the club pro from Old Oaks CC in Purchase, N.Y., and this young player who was born in Texas, reared for part of his life in Westchester County, schooled at Virginia Tech, and now based out of a motor home when not in Charlotte, N.C.
Because of his busy lifestyle, Wagner and Heins kind of separated during the winter months. But after starting the 2008 season in a playing funk, including a stretch six straight missed cuts, Johnson picked up the phone and called Heins, setting up the meeting at PGA National.
Heins moved his ball position up off Johnson's left foot, so he was behind the ball, and that hard draw turned into a towering baby cut. Wagner took it to the PODS Championship and returned to South Florida the week of the Arnold Palmer Invitational to continue his work with Heins. While the international golf elite battled at the WGC-CA Championship in Miami, Wagner played the opposite field event in Puerto Rico and ditched the belly putter. Back out on tour in New Orleans, he got in an extra round because the field was not reduced due to a late cut. So with a completely new ball flight and his old Scotty Cameron blade, Johnson Wagner had enough trust in himself, and in this new swing, to win the Shell Houston Open.
With that title came a Masters invitation, and with that invitation came a calling. Heins, 57, was on the same early 1970s University of Florida golf teams as Gary Koch, Andy North, Phil Hancock and Woody Blackburn. Asked what number he played on that high-profile team, Heins said, "I was number none." He quit college in 1972 to turn pro and play the mini-tours in Tampa. Somewhere in the list of qualifiers from the 1973 PGA Tour Qualifying Tournament, along with Ben Crenshaw and Eddie Pearce, you'll find Bobby Heins' name.
He traveled and played the tour for almost a decade but never qualified to play in the Masters, never made it to the pearly gates of golf off Washington Road. He played the course one year, about 10 days after the tournament -- but it wasn't the same.
So when Wagner qualified, Heins realized it was the chance of a lifetime. He found a room about an hour from Augusta in Columbia, S.C. He called Bob Longo, the pro at the Seawane Club in Long Island, and a friend for the last 41 years. They left New York Monday night and were in Augusta National's eighth fairway by 1:30 p.m. Tuesday, greeting Wagner as he played a practice round with Brandt Snedeker.
Nick Maselli was there, too. Maselli is Wagner's connection to Heins. Maselli met Wagner at a driving range in Fishkill, N.Y., when the two were youngsters and was part of the same junior golf program. Maselli eventually got a job at Old Oaks as one of Heins' assistants. He put his friend and boss together after Wagner won the Met Amateur and The Ike, just before Johnson won the Met Open at Winged Foot, where Heins started his club pro career as an assistant under Tom Nieporte.
While Heins has won the Westchester Open six times, the Met Open in consecutive years, and even the New York State Open, he never had the talent of Wagner. But he had experience and knowledge of the golf swing.
"He's got tools I never had," Heins said of the 6-foot-3, 210-pound Wagner. "I was no more than average to slightly above average. He's a strong kid who can force the issue. By nature that makes him an aggressive player, but he had to learn to pick his spots. The good thing is he's not afraid to play at all. He likes to be in the spotlight. He likes to play good golf. This is what he wants to do. He's wanted it for a long time."
After his win Wagner flew from Houston and was on the tee Monday at Augusta, trying to soak up as much of the course's nuances as possible. In Thursday's first round, he three-putted three of the first four holes before getting up and down from left of the fifth green and that settled him down. After turning in 39, he played the back nine in 33 for a round of 72. With his new ball flight, Wagner could control his shots coming into No. 10 and 16. He could get at those front-left pins.
"He was spotting them half the holes," Heins said Thursday from the locker room at Augusta National. "He didn't have access."
Access is something Bobby Heins never had at Augusta and this was almost like being inside the ropes, hitting those shots himself. Coach and pupil headed to the range for one more session and then Heins was in his Maxima, driving home. He had a 4 o'clock lesson Friday afternoon at Old Oaks.
I reached Heins on the phone Friday morning. He was just outside Washington, after spending the night in Petersburg, Va. What pleased the club pro most was the shot Wagner hit into No. 12, holding an iron rather than hitting the hard draw. That was a sign that all their work paid off.
"It was a little sentimental," he said. "I'll tell you where I had a feeling yesterday. When he hit a shot in to 12, I almost had a little bit of a chill. It's such a difficult shot, and he hit this shot that we practiced for ... 4, 5, 6 weeks ago when we were trying to get him back in order. It was what we worked on doing so he had that shot and he did it at one of the great places in golf. That was worth the whole trip right there."
Heins just signed a seven-year extension on his contract at Old Oaks, where he'll likely finish out his career. Wagner is just getting started. This was his first Masters. He's 28.
"My son called me today and told me he tripled the first hole," Heins said. "He said to me, 'Dad, how to do you make a triple?' I told him, 'Son, you have to be there.' "