News
Angry Golfer: The God Of Angry Golfers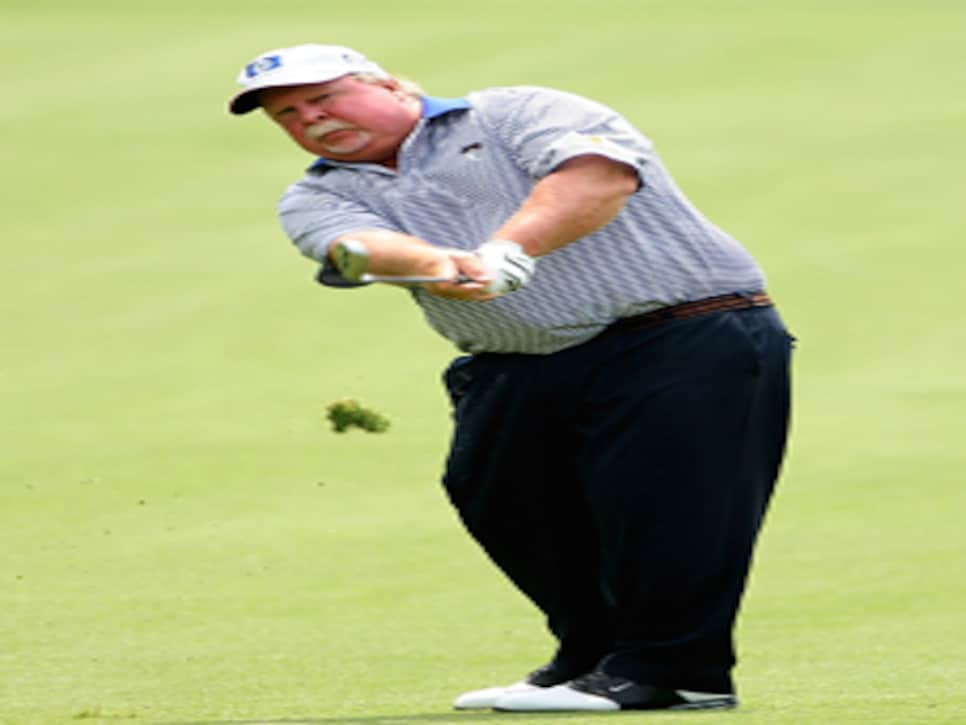 Watch Stadler for a day and you'll think he invented the Angry Golfer concept.
AUGUSTA, Ga. -- It was an utterly forgettable Masters moment made priceless: two balls in excellent shape on the 17th green, the third five feet off the back edge but leaving an impossible shot to a pin maybe 20 feet away. As Johnson Wagner and Steve Flesch jaunted up the fairway to survey their birdie putts, Craig Stadler moved toward his errant approach like a man whose dog had just soiled on a neighbor's front lawn.
He is the God of Angry Golfers, an eternally agitated soul whose bouts with the game's whimsical nature have been delighting fans for more than three decades. Stadler fixed his pitch mark in a state of sheer disgust. His ball had landed eight feet directly below the flag, one-hopped to the fringe, then trickled halfway down a slope clearly unreceptive to any putt, pitch or chip. Three sprinkler heads just off the putting surface only compounded the difficulty of his third shot. When Stadler realized the task awaiting him, he stomped on the green with the rage of a betrayed six-year-old. Pity the dude who would have to putt through that hoofprint.
Stadler leaves all three buttons on his shirt undone to vent the rage brewing below. To Inconsolables everywhere, he is a gorgeous mess, a 250-pound tank of untucked negative emotion, at least before lunch. After chopping a wedge 25 feet past the pin, Stadler left his par putt five feet short, then missed the little one for bogey. A 10-minute wait on the 18th tee was, of course, exactly what the big fella needed.
His final drive of the day was a meek block that barely avoided the right treeline, although it's quite possible Stadler would have torn off his glove if he'd striped it up the middle of the fairway. There is something beautiful about a golfer in pain, something beautiful about a man who cares.