News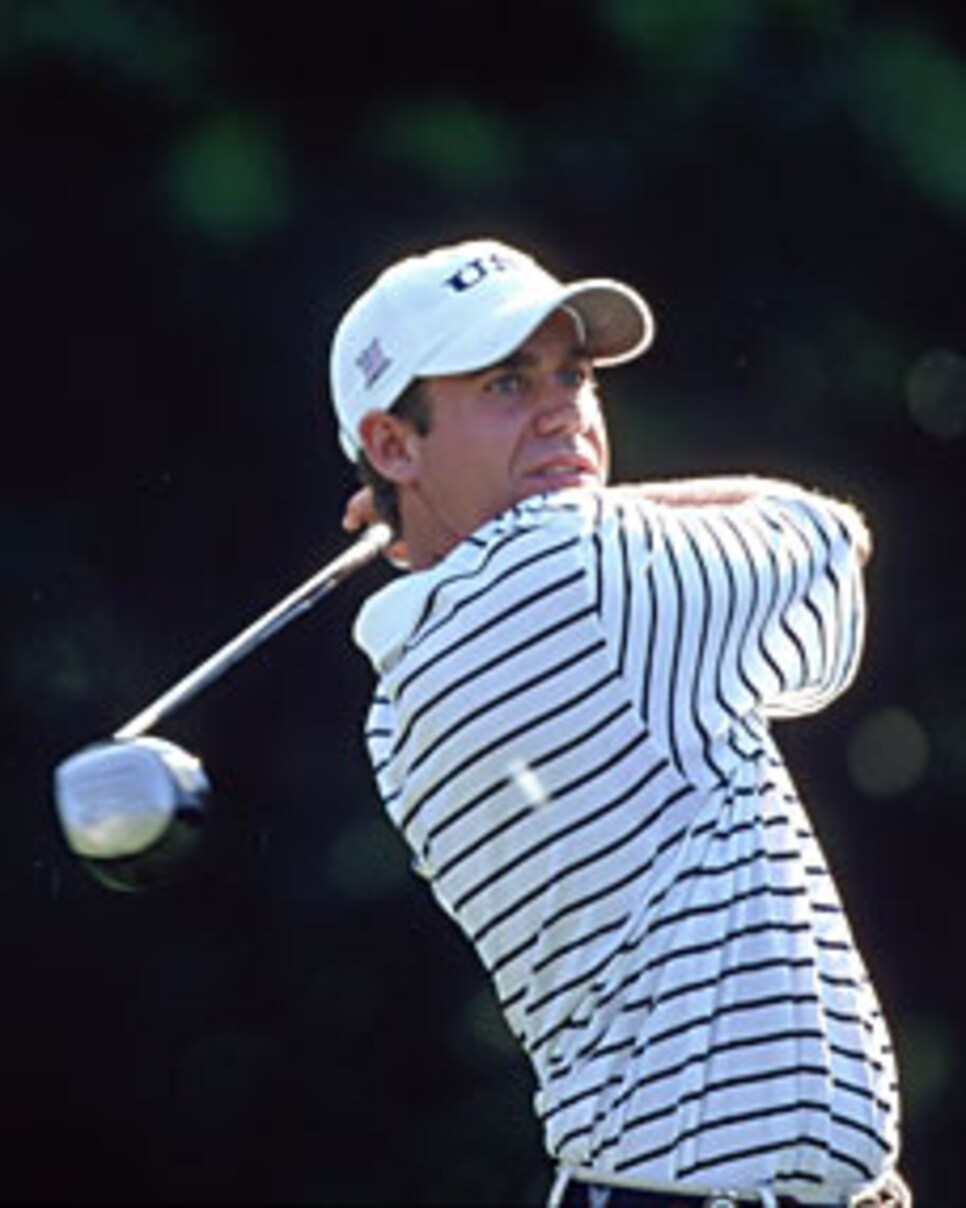 The thought of returning to the tour drives Compton and keeps him going.
MIAMI, Florida -- On Tuesday morning Erik Compton was wheeled into an operating room at Miami Jackson Memorial Hospital to have an external heart defibrillator attached to his body. The 28-year-old former University of Georgia and Nationwide Tour golfer is on the wait list for a transplant, but as he lay on his back Monday evening, cell phone to his ear, was the thought of playing competitive golf again.
Compton has competed in four Doral Opens -- that's what it was called before being installed as a World Golf Championships event. In 2000, he stood on the 18th tee of the famed Blue Monster needing par to make the cut. It was a lifelong dream for the Miami native. He carved a tee shot around the corner, shot 69 and played into the weekend. It was the first of four cuts he made at Doral. Lately, he's been giving lessons at a Miami muny, Melreese Golf Course, recovering from a heart attack suffered last October.
Doctors didn't like what they saw in Monday's angioplasty and decided to take precautions should Compton's heart fail again. "They're worried about me dying all of a sudden," he said, matter-of-factly.
Tuesday, he survived an extensive operation. Now the waiting begins. "He came through unbelievably well," said swing instructor Jim McLean, who was bedside with Compton after being released from the recovery room. "He's very sore, but the guy is tougher than nails. He was mentally prepared for it, but he's in tough shape as far as life. He has to have a heart or he's going to die, but he's got a great attitude toward all of this."
It's not like Compton hasn't been through this before. At age 12, he was then the youngest heart-transplant patient in Miami Jackson history. He has survived 16 years with his first artificial heart, leaving Georgia after three years to turn pro because his window was closing and knowing that eventually this day would come. He could tell it was close late last season on the Nationwide; fatigue would set in, his pace of play would slow and he missed three straight cuts. "I was having a hard time just getting to the ball," he says. That missed cut in Boise probably saved his life. He came home and felt weakened after a round at Melreese and drove himself to Miami Jackson, where he passed out signing insurance papers.
Lately, he's been training and is down from 155 to 138 pounds. Three weeks ago, he drove up the Florida Turnpike to Palm Beach Gardens for the Honda Classic and walked nine holes with Sergio Garcia. They played junior golf together and for Compton it was a tough ride home, because Compton wanted to be back inside the ropes. For the last two weeks he watched Sean O'Hair win the PODS Championship and finish third at the Arnold Palmer Invitational; he used to compete against O'Hair on the Nationwide.
Compton wanted good wishes passed on to Tiger Woods. They played a practice round before the 2002 Memorial Tournament and once Tiger started playing Doral again in 2005, Compton would always make sure they had some face time. "I've wished him good luck the last three years and he's won every time," Compton said. "I doubt I'll be able to do that this year." Miami Jackson is just on the other side of Miami International Airport from Doral, where Compton hung out as a kid, seeing Greg Norman win three times.
His mother, Eli, and father, Peter, were in the room. They've been through this ordeal; know the system of what it takes to get a heart and how to deal emotionally with the trauma. Erik was old enough to remember what the first year after the transplant feels like; what depresses him is the thought of giving up golf for a year, what drives him is the goal of being back on tour again.
"I believe I can beat this," he says. "That's what I've got to dream for."
There's a realist in him, too. The first heart was only supposed to last 8 to 9 years. The prospects for each transplant after that are not as good. He'll watch the CA Championship this week and his Georgia Bulldogs in the NCAA tournament in May while he waits for a donor. Somebody has to die for him to live.
"I'm too young for this," he said. A moment later, he adds, "Being an old man is not in the cards for me."
The young man is all heart. He has the attitude Tiger Woods would have in this situation. Some way, somehow, he's going to figure a way out. He's going to will it.