News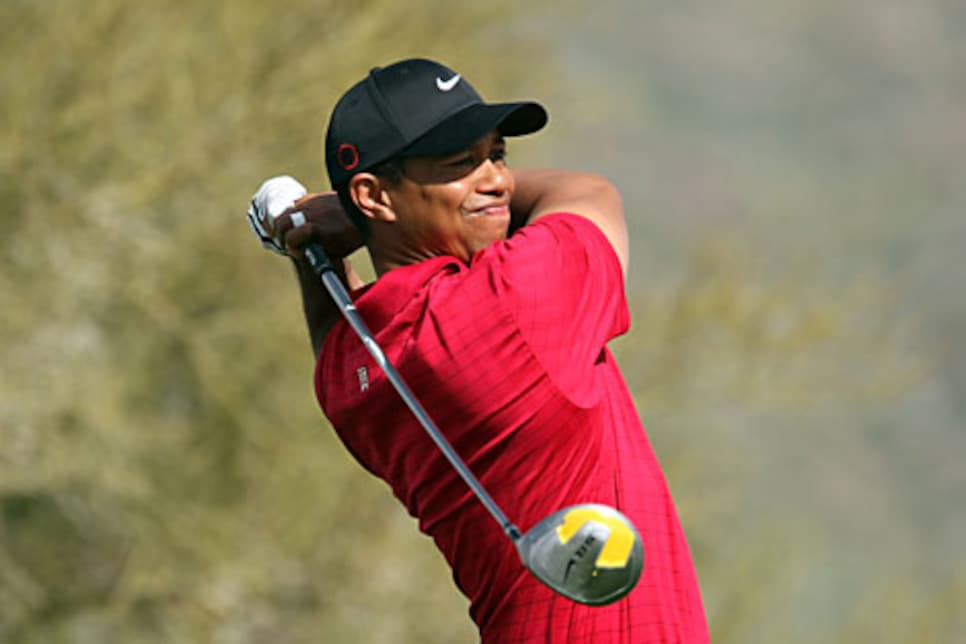 Woods won his fifth straight tournament and now holds all three WGC titles at the same time.
MARANA, Ariz. (AP) -- Tiger Woods still rules the world of golf, perhaps now more than ever.
With a record-breaking victory Sunday in the Accenture Match Play Championship, Woods won his fifth straight tournament and captured his 15th World Golf Championship, holding all three world titles for the first time.
Golf is not a fair fight at the moment.
Stewart Cink found that out at Dove Mountain, where Woods overwhelmed him with 14 birdies in 29 holes for an 8-and-7 victory, the largest margin in the 10-year history of this tournament.
But he was only the latest victim in a winning streak that dates to the first week of September.
Woods has won four straight times on the PGA Tour, the third time he has had a winning streak that long. It was his fifth straight victory worldwide, including his stunning comeback in Dubai three weeks ago.
The world's No. 1 player began this season talking about the Grand Slam.
The first stop was a Triple Crown of the WGCs, completing a sweep that included an 8-shot victory in the Bridgestone Invitational at Firestone and a two-shot victory in the CA Championship at Doral.
Turns out the hardest part was getting to the 36-hole final.
Woods rallied from three down with five holes to play in the opening round against J.B. Holmes. He twice watched Aaron Baddeley putt from inside 12 feet to win a third-round match. And he was stretched to 18 holes in the semifinals against defending champion Henrik Stenson.
But the final was no contest.
He built a 4-up lead after the morning round, and Cink never got any closer.
Woods won for the 63rd time on the PGA Tour, moving past Arnold Palmer into fourth place on the PGA Tour's career list, and leaving him one behind Ben Hogan.
"Just to be mentioned in the same breath as Arnold Palmer and Ben Hogan, you know you've had a pretty good career," he said.