News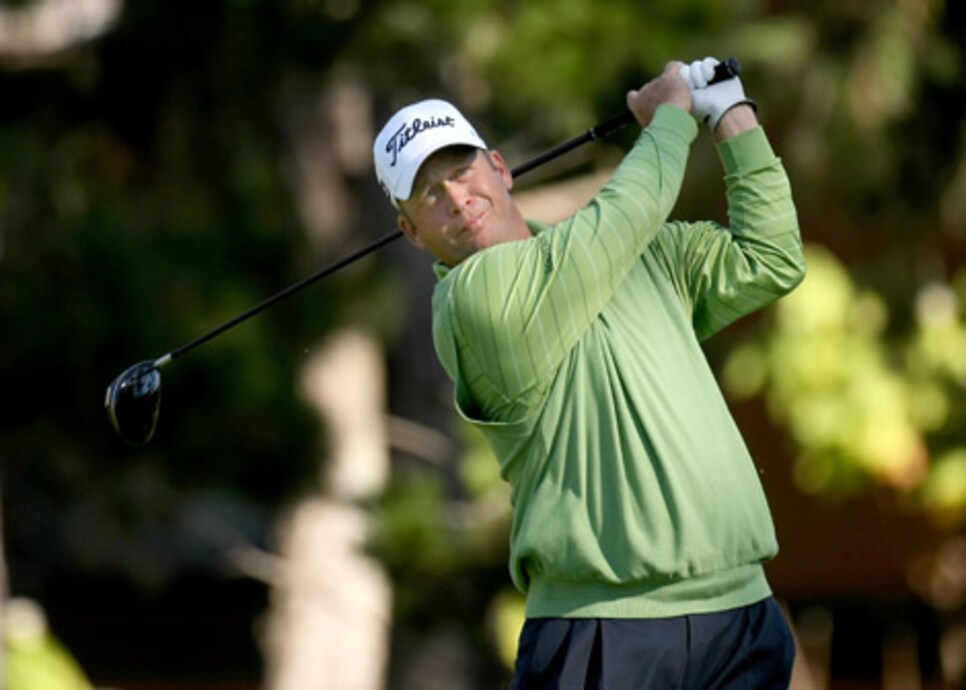 Having stared down his wife's cancer, a tie with Vijay Singh isn't all that scary for Hart.
PEBBLE BEACH, Calif. (AP) -- Dudley Hart faced his greatest fears last summer when doctors found a softball-sized lump on his wife's lung, which kept him off tour the last half of the season to care for his triplets while she recovered.
All things considered, staring down Vijay Singh in the final round at Pebble Beach no longer seems as intimidating.
Hart, who hasn't been in serious contention in nearly four years, finally got the best of Spyglass Hill on Saturday with a bogey-free round of 4-under 68 for a share of the lead with Singh at the AT&T Pebble Beach National Pro-Am.
Singh made an eagle on the par-5 12th at Spyglass on his way to a 67 to join Hart at 9-under 207, the highest score to lead after 54 holes at Pebble Beach since 1990.
They were two shots ahead of PGA Tour rookie Dustin Johnson and Michael Allen.
Defending champion Phil Mickelson lost all hope of being the first repeat winner at Pebble since Mark O'Meara in 1989-90 when he took an 11 on the par-5 14th and went from trying to stay in contention to missing the cut.
Hart atop the leaderboard is surprising for a couple of reasons.
He has not had at least a share of the lead since the 1996 Canadian Open, which he went on to win for the first of his two victories. And he is still trying to get back into a rhythm of tour life after a summer of uncertainty involving wife Suzanne, who had two-thirds of her right lung removed but is getting back to normal.
"It opens your eyes to what's truly important sometimes," Hart said. "I think we all take for granted what we have, whatever we're doing, and take our health for granted. It definitely scared me. I kept looking at those kids and I can't imagine ... God forbid, when they get that tumor out, it comes back bad and they don't have their mom around. That fortunately wasn't the issue.
"You have a lot of positive and negative thoughts, but the negative ones really scare you."
It's been all good at Pebble, from his share of the lead to weather that makes the Monterey Peninsula feel like paradise.