News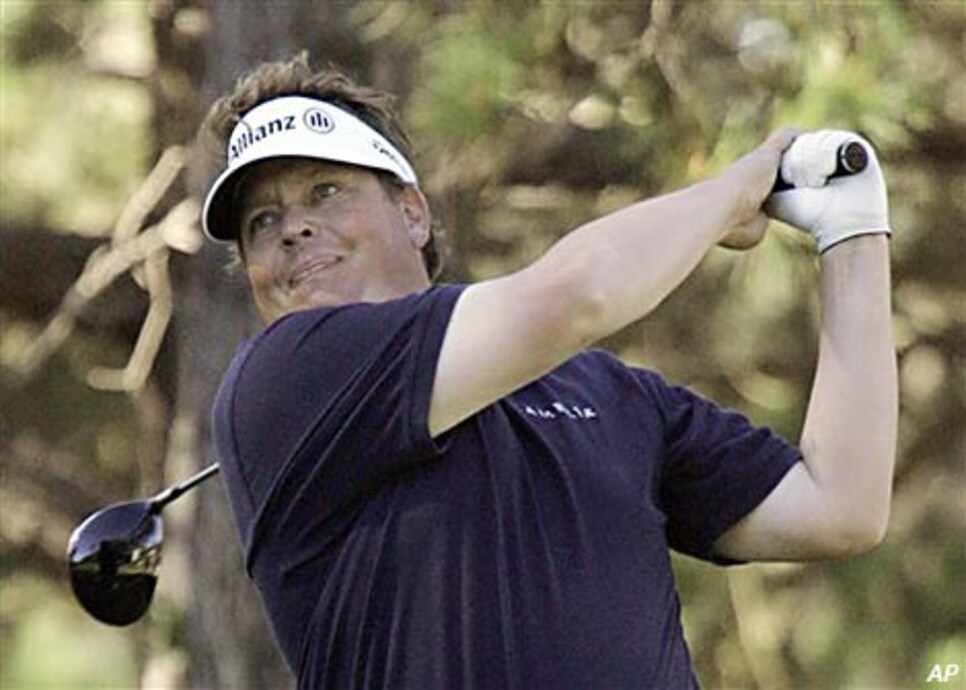 Changing putters for the first time in seven years helped Herron to a lead.
PEBBLE BEACH, Calif. (AP) -- Tim Herron was so frustrated that he changed putters for the first time in seven years at a tournament renowned for having some of the most unpredictable greens on the PGA Tour.
Desperation slowly gave way to satisfaction Friday in the AT&T Pebble Beach National Pro-Am when Herron shot a 2-under 70 at Poppy Hills and emerged with a one-shot lead in a tournament loaded with possibilities.
"Everyone who makes the cut is going to be right in the tournament," said Herron, who was at 7-under 137.
The cut won't be made until after Saturday, when the 180-man field has played all three courses in the rotation, but one look at the muddled leaderboard makes it perfectly clear what Herron is talking about.
A 12-foot birdie putt on his final hole at Poppy gave him a one-shot lead over four players, including FBR Open J.B. Holmes and Nicholas Thompson, who was tied for the lead until missing a 20-inch putt on No. 8 at Pebble Beach, his 17th hole.
Holmes was fortunate to stay one shot behind after his tee shot on the 18th at Pebble Beach dropped into that big water hazard left of the fairway known as the Pacific Ocean. He took a drop, belted a fairway metal onto the green and two-putted for par.
Jason Day, the 20-year-old Australian and youngest member of the PGA Tour, had a 70 at Spyglass Hill and was among a half-dozen players at 5-under 139.
Three dozen players were within four shots of the lead.
That group did not include defending champion Phil Mickelson, who played his final 11 holes at Spyglass with no birdies and three bogeys for a 72, although he still was in range at 1-under 143.
Mickelson joins the movie stars and corporate VIPs at Pebble Beach on Saturday, when the tournament might finally take shape.