News
Leonard Leaps In Front at Bob Hope Chrysler Classic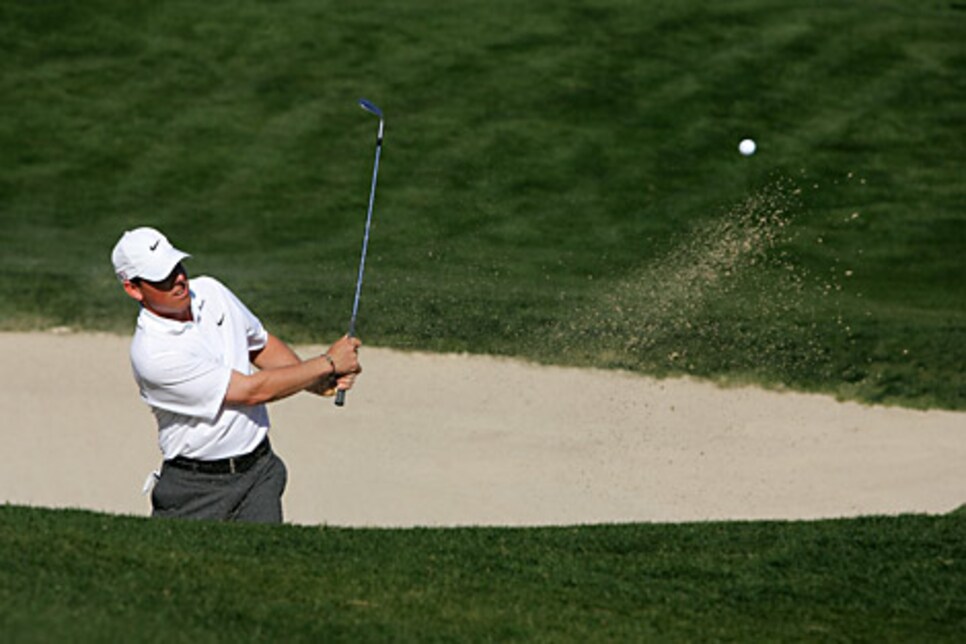 Building on his 2007 win in Texas, Leonard's 12th PGA Tour win is in reach.
PALM DESERT, Calif. (AP) -- Justin Leonard moved into position for his second Bob Hope Chrysler Classic victory, shooting a 6-under 66 on Saturday to open a gaping four-shot lead in the 90-hole event.
His game steady throughout the first four days, the 2005 champion had a 23-under 265 total through 72 holes.
Anthony Kim (66), Kenny Perry (66), D.J. Trahan (70) and Robert Gamez (71) were tied for second at 19 under.
The first four rounds of the Hope are a pro-am played over four different courses. The low-scoring 70 pros and ties play the final round at the Classic Club.
Former British Open champion Leonard began the fourth round in a second-place tie with Trahan, one shot back of Gamez. Leonard moved in front when he rolled in a 5-foot birdie putt on No. 13 to reach 20 under.
He hit a 4-wood within 6 feet on the 561-yard par-5 14th and made that putt to widen his lead to three shots. He capped his day at the Classic Club with a 1-foot birdie putt on No. 18.
Gamez also played at the Classic Club. Kim was at La Quinta Country Club, and Trahan and Perry at PGA West.
Leonard took the Hope title in 2005 with a closing 67 to finish at 25-under 335, good for a three-shot victory over Tim Clark and Joe Ogilvie.
While this year's tournament is missing the top 23 players in the world rankings, Leonard's name at the top of the leaderboard provides some star power. He has won 11 times on the tour, including the 1997 British Open.
The 35-year-old former University of Texas standout won the Texas Open last year for his most recent victory. He's coming off a tie for eighth in the season-opening Mercedes-Benz Championship.