News
Friday's Hits and Misses From Q School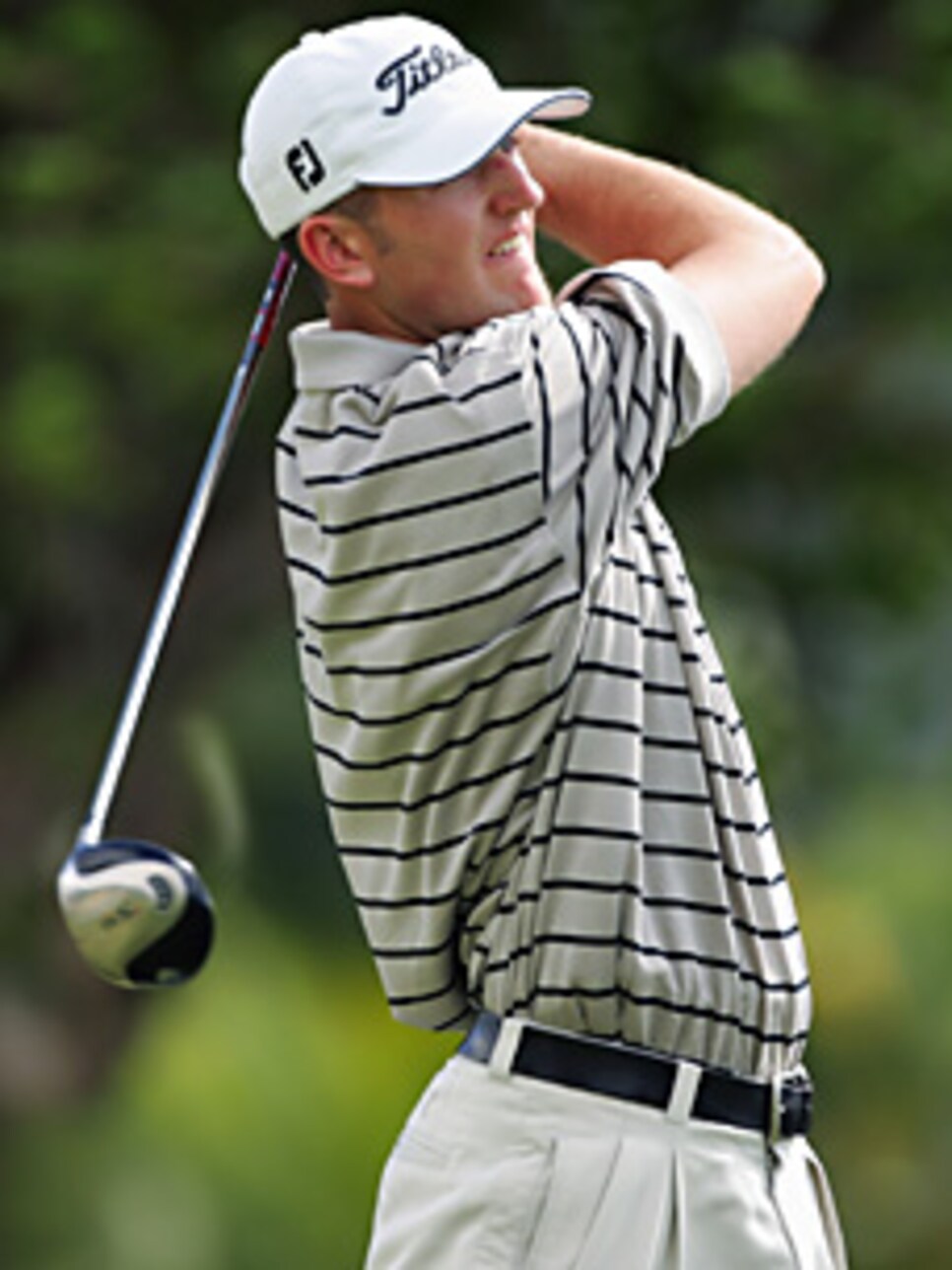 Two eagles and a holed wedge shot moved Jason Allred into second place.
• Jason Allred, a quiet, unassuming former ('97) U.S. Junior Amateur champ, was in hot pursuit of Frank Lickliter II until he double bogeyed his final hole Thursday. On Friday, though, he had two eagles, including a holed lob wedge for the day's low round (64) and a measure of redemption. "Most of this year I felt like I was right there, that it was just a matter of time,'' Allred said of his second season on the Nationwide Tour (he finished 74th on the money list) after debuting on the PGA Tour in 2005. "But I didn't put it all together. It's an absolute blast (now) to have all the parts of my game come together at the same time.''
• Quite a few of the tour-card chasers were in grade school when Jim McGovern made his PGA Tour debut back in 1991. On Friday, he showed them some "old school'' spirit with a four-under-par 68 to move into fourth place. "I feel pretty confident,'' said McGovern, a one-time winner on the big tour who has bounced between tours the past five seasons. "But you never know with this stupid game. If you had told me the numbers were going to be like this, that some guy was going to shoot 20-under through two rounds, I would have lost a lot of money betting on that one.'' McGovern is in his ninth final, having failed the last five trips.
• On what was clearly veteran's day, journeyman Skip Kendall made a nice move up the leaderboard with a 68. Kendall, who finished ABOUT $1,100 from nabbing the 25th and final spot on the Nationwide Tour money list (__Jimmy Walke__r claimed that honor) is in his third straight final after a long tour of duty on the big tour.
• Consistency is the goal of most players in the final stage. On Friday, seven of them-Jon Rusk (-9), Kris Cox (-3), Randy Leen (-20, Darren Angel (-10), Josh Broadaway (-10), Bret Guetz (-4) and Notah Begay III (-2)-went bogey-free. Begay, Tiger Woods' college teammate at Stanford, is bunking at one of Tiger's Isleworth pads.
• The ride got a little bumpier for Seung-su Han (T160) Friday. Han, the lone amateur in the field, played his first three holes four-over en route to a 79 that probably made his decision whether to turn pro or return to UNLV for his junior year a little easier.
• So far the final stage of Q School has been a reality check for young Colt Knost, who took the amateur ranks by storm this year with wins in the U.S. Amateur and U.S. Publinx, plus leading the U.S. to victory in the Walker Cup. On a frustrating Friday, Knost managed an even-par 72 that kept him at +1, tied for 139th at the halfway point.
• Madalitso Muthiya, the young Zambian who wowed the golf world by qualifying for the 2006 U.S. Open at Winged Foot, struggled mightily Friday. He shot 78 to finish well back. Muthiya's motto? "Believe the impossible is yet possible.'' Probably not this week.
• Carlos Franco claims to have played 17 "good'' holes Friday but he lamented the one poorly played. "I miss the fairway two inches,'' he said of his drive on the 18th at the Crooked Cat course. "No chance. Have 85 yards third shot and miss short.'' Franco bogeyed the finishing hole for a one-under 71 that left him six-under (T46) through 54 holes. "I play happy,'' he said. "Three more days. Fifteen under par may make it.''