News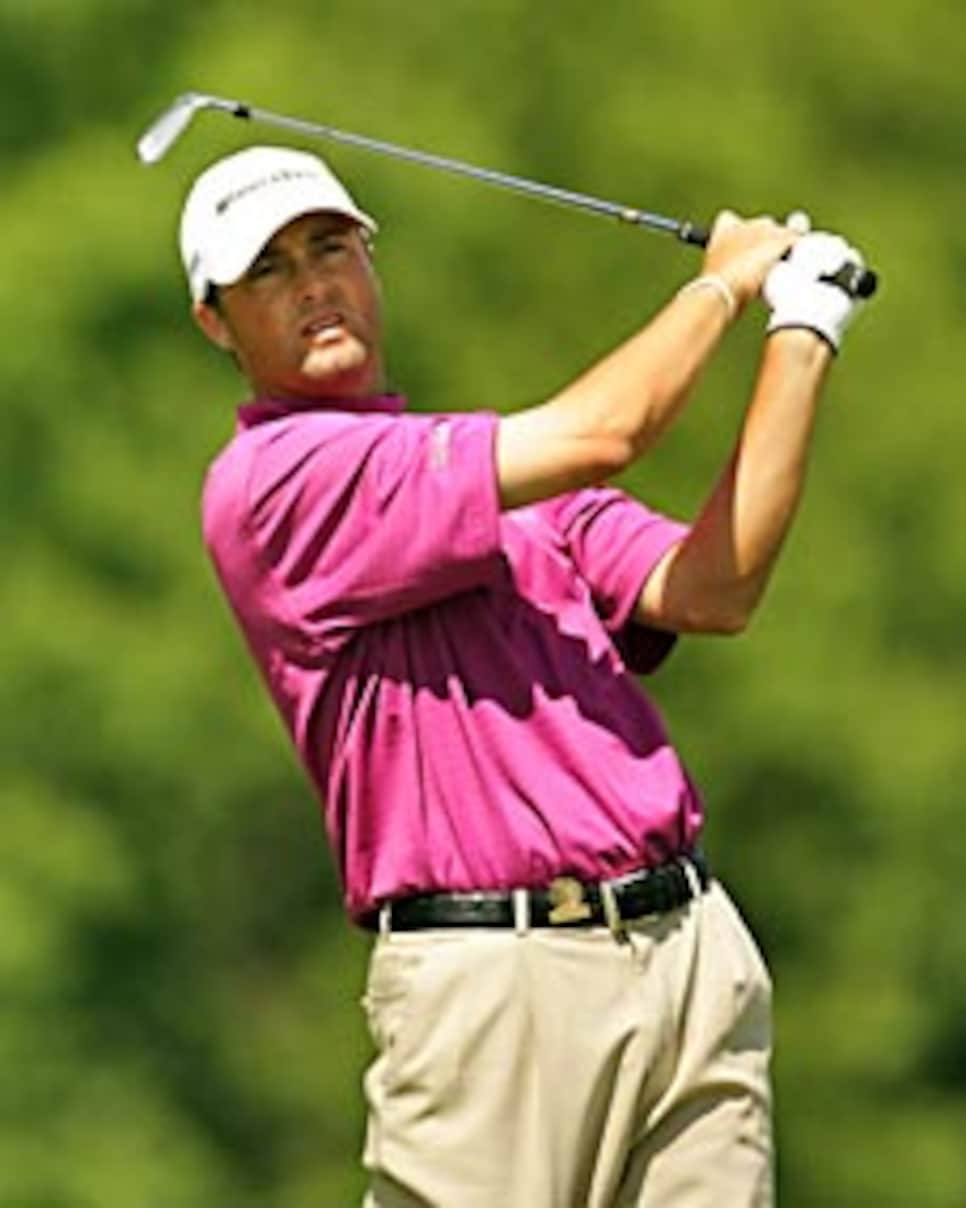 Ryan Palmer is taking it easy this week at Q School... As easy as anyone can.
WINTER GARDEN, Fla -- Ryan Palmer is on vacation this week. At least that's the way he's treating a return trip to Q School just months after celebrating the birth of his first child and fearing that his wife had cancer. "Just hit it and not even worry about it," Palmer said Wednesday night from his hotel room after surviving the first day at Orange County National. "I'm not going to be grinding it out."
Just hit it and not even worry about it...that's the type of attitude you take after going through two life-changing experiences, but golf is a game of cold numbers and Palmer came up on the wrong end of the top-125.
As for being bummed out, he got that out of the way before leaving Fort Worth. "I dealt with the fact I'd be coming here this week prior to this week," he said. "That way when it did happen, I wasn't going to be down on myself."
It was just three years and one month ago that Palmer left Walt Disney World with a tournament victory, a two-year exemption, and a spot in the season-opening Mercedes Championships. He shot 62 on Sunday to come from five back to beat, among others, the then No. 1 player in the world, Vijay Singh. Twenty two under that week, he is now less than 15 miles away and just hoping to break par every day for a trip back to the land of courtesy cars, buffet lines, big checks and a perk that's very important for a young family like the Palmers: child care.
Palmer's son, Mason, was born Jan. 28. He didn't make a check until the middle of March. Until the end of July he was down at the bottom of the money list. Out on tour, traveling with Jennifer and Mason, Palmer could see his tournament routine being affected, the long nights in those hotel rooms when the baby is crying and you're on the tee in the 8 o'clock hour. "Being a first-time parent with a young baby, you just can't sleep through it," he said. "At the same time, I'd come home and he didn't know what I did. Until you have a child, you can't understand how you could love someone so much. It's in your hands. It's your responsibility."
Palmer rallied with a T-3 at the Canadian Open that barely qualified him for the first event in the FedEx Cup. But now his wife was having medical problems, so he withdrew from the Barclays to be with her at a test. "We had a pretty good scare there in the weeks leading up to the playoffs," he said. "They found a mass in her colon area. Not knowing what it is, we said, let's schedule it, get it done. Turns out it was Friday of the first playoff event. Jennifer said, 'What should we do, should we change it? I told her, 'You know what, let's take care of it.
"Fortunately there's no cancer. She's clean. She's clear. She's healthy and happy. It's just one of bumps in the road, something you go through. I needed to be there by her side helping with Mason."
The Fall Series was a bust and there are no medical exemptions for first-time fathers or husbands whose wives fear for their life, so Palmer prepared himself for another Q School. His last trip was 2002 at PGA West. He doesn't remember much about it -- nor does he want to.
The goal this week is not to shoot 22 under like he did at Disney, "when it happened so fast and seemed so easy at times." This is 108 holes and taking Frank Lickliter and Brendan de Jonge out of the picture, -2 each day should be good enough.
If not, Palmer will have past champion status and probably get 20 reps on the big tour anyway. That baby isn't going to go hungry. "It was a rough year, but it was also the best year of my life having Mason," he said. "Now it's time to move forward. I'll be back."