News
Scots Beat U.S. in World Cup Playoff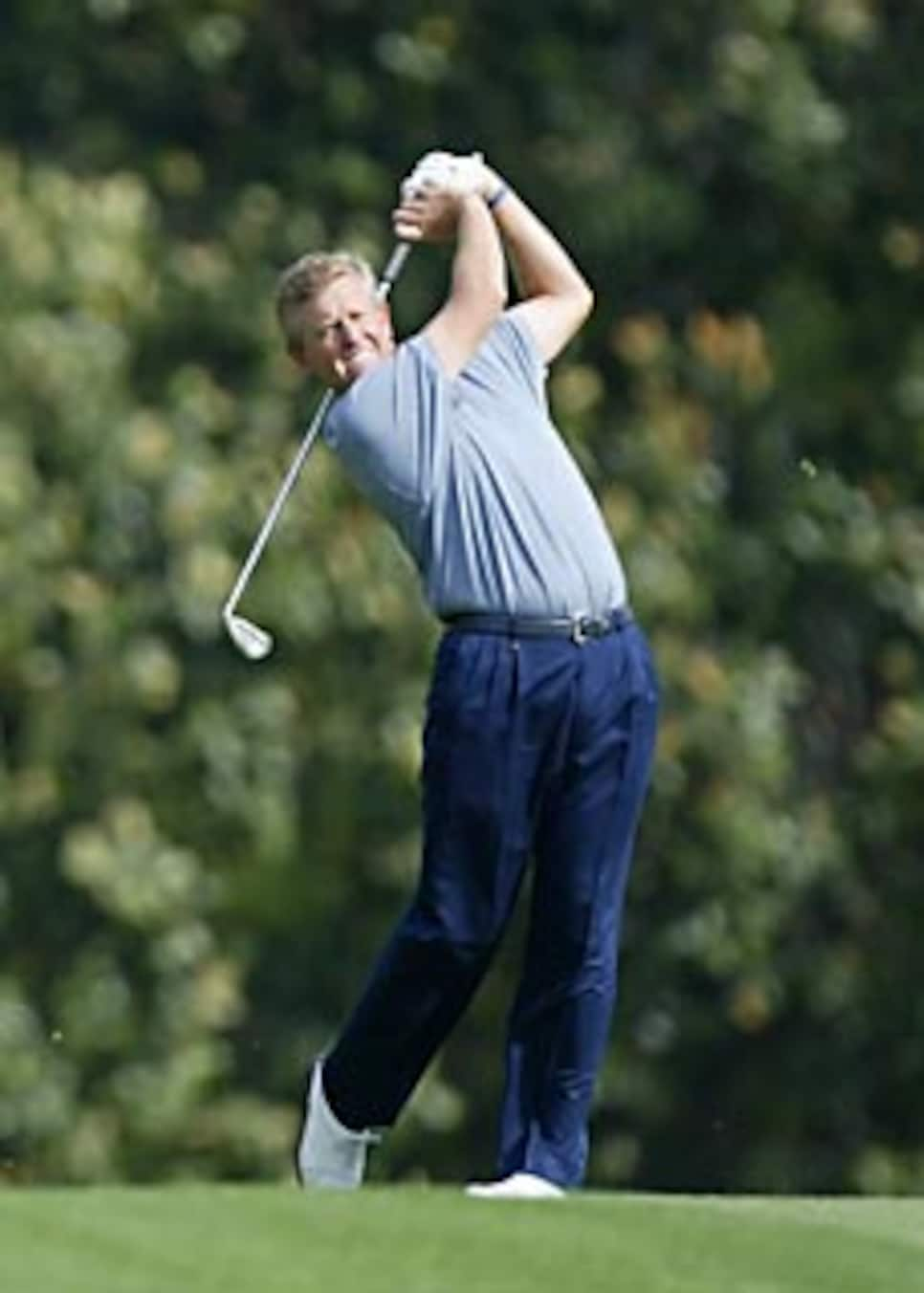 Monty was not about to lose a playoff for the second year in a row.
SHENZHEN, China (AP) -- Colin Montgomerie and Marc Warren gave Scotland its first victory in the World Cup of Golf, beating the United States' Boo Weekley and Heath Slocum on Sunday with a par on the third hole of a playoff.
The victory at Mission Hills Golf Club made up for Scotland's loss last year in Barbados on the first hole of a playoff with Germany's Bernhard Langer and Marcel Siem.
A par on the third extra hole was good enough for the Scots when Weekley missed a 15-foot putt par try after Montgomerie tapped in.
"There was pressure to come back after a playoff loss like we did last year, which was disappointing," Montgomerie said. "Superb. We look forward to coming back and trying to defend."
The Americans forced the playoff on the last hole of regulation hole in alternate-shot play when Slocum made a 5-foot birdie putt.
On the first playoff hole, Slocum missed a 7-foot birdie attempt that would have won it. Seconds before, Warren holed a 12-footer to save par. A miss would have handed the event to the Americans. On the second extra hole, both teams narrowly missed birdie attempts -- Weekley from 20 feet and Warren from 12.
Weekley's approach shot on the final playoff hole was short, and Slocum's chip left his teammate with a difficult putt.
Scotland shot a 6-under 66 and the Americans had a 67 to finish regulation at 25-under 263. France's Gregory Havret and Raphael Jacquelin had a 67 to finish a stroke back. England's Ian Poulter and Justin Rose also had a 67 to finish fourth at 23 under.
Montgomerie and Warren took a two-stroke lead with an eagle on par-5 15th after Montgomerie's approach left Warren with a 6-foot putt. Slocum pulled the Americans within one with a 10-foot birdie putt on 15, and the United States forced the playoff with the birdie on No. 18.
The Americans reached 23 under with four birdies in five holes on the front nine -- the last two on Nos. 6 and 7 on putts by Slocum.
But they scrambled after that.
The Americans missed a chance to reach 24 under when Slocum's 2-foot birdie lipped out at No. 9. Weekley made a 10-foot putt to save par on 12, and Slocum missed a 15-footer for birdie on 13.
The World Cup, first played in 1953 as the Canada Cup, has struggled in recent years to gain traction. Weekley was invited to play only after 13 other higher-ranked Americans declined. Weekley, No. 43 in the world rankings, then invited Slocum, his high-school friend from the Florida Panhandle, to join him.