News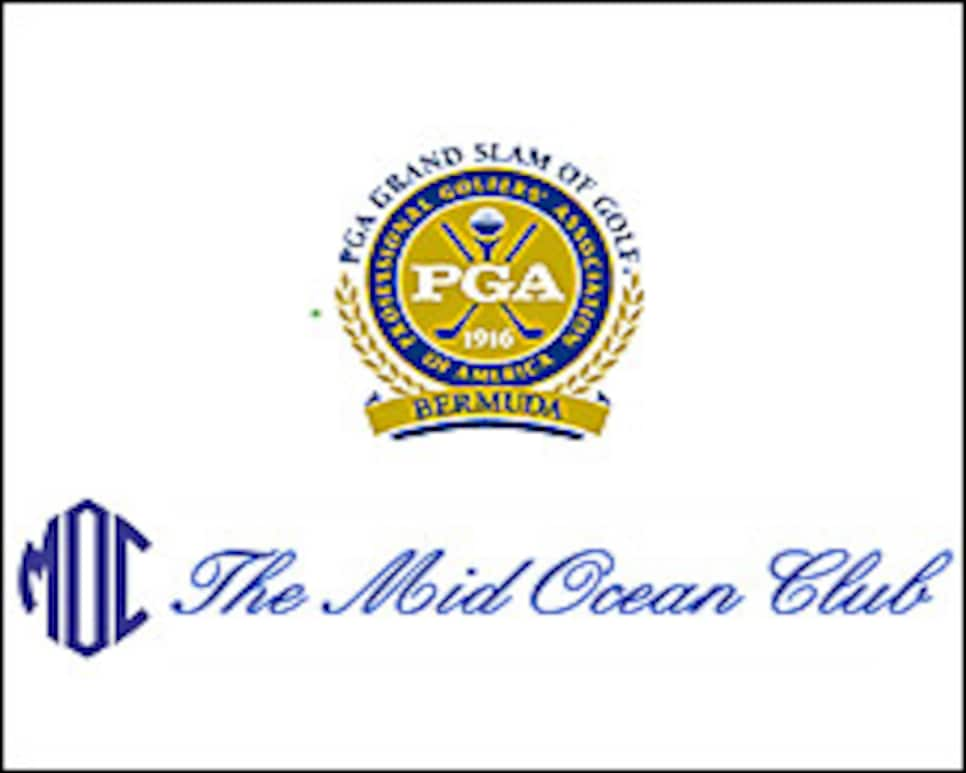 The Grand Slam is without the world's number one player.
After that runaway win Sunday by George McNeill over D.J. Trahan, Cameron Beckman and Robert Garrigus at the Frys.com Open in Las Vegas, it would have been nice to turn on the tube last night (and tonight) for TNT's prime-time golf with golf's only real prime-time player.
Alas, Tiger Woods is sitting this one out. He said at the Tour Championship that he would be shutting it down after the Presidents Cup, that we wouldn't be seeing him on a golf course until the Target World Challenge in mid-December. The 2 1/2 months will be his longest break since turning professional, and who can blame him? Certainly not the dignitaries on the island of Bermuda.
One of the tournaments losing out in Tiger's 10-week vacation is the PGA Grand Slam of Golf, an event Woods has won seven of the eight times he has played it since 1997. It's really nothing more than an exhibition, with the four winners of the grand slam events congregating to split $1 million in a 36-hole match. For 12 years, it had been played on the windswept Poipu Bay course on the island of Kauai, but it was time to move on and Bermuda, looking to promote itself as a golf destination, was anxious to get on board.
There's always a little awkwardness when Tiger doesn't play in something he's "supposed" to play in. Based on history, the worst move a tournament director, golf organization or local politician can make is to lay down a guilt trip. It's the high road that Woods appreciates, and that's what he got from both the PGA of America -- you can imagine the PGA's disappointment since Woods won the PGA Championship in August -- and the Welcome Wagon in Tucker's Town.
"I tell you, when I got the word about Tiger not coming, I was on a cruise in Turkey, and I was there because I was tired, so I understood Tiger being tired," said the honorable Ewart F. Brown, the Premier of Bermuda, as he arrived at the Mid Ocean Club on Monday morning. "On top of that, we went to see him at the PGA Championship in Tulsa under some terrible conditions, and we could appreciate the fact that he was physically tired. Even if we didn't have an intention to nurture a relation we'd be disappointed but understanding."
Of Bermuda's 65,000 inhabitants, 5,000 are golfers, with a strong junior program giving vibrancy to the sport's future. About 60-70 percent of the population is black, so you can imagine what the reception would have been like. Brown had flat-screen TVs installed at 30 locations around the country, at schools and clubs, making it an island event that the premier called, "the biggest sporting event that Bermuda has probably ever had."
Woods knew all this when he said no, making the decision probably tougher than it really was. And while some voices will take their shots, there is no hypocrisy here, certainly not with Woods doing so much with his learning center and foundation--or the crossover he brings to the game worldwide. These are the hard calls that Woods has to make all the time, especially now that family has entered the picture, corporate obligations have mounted and golf-course design has been downloaded into his mainframe. You can understand that if Tiger wants to be on his boat, getting some space, chilling out, with nothing on his plate except the grouper he just speared, then nobody's going to second-guess it.
Besides, there's a good chance he's going to be eligible for the Grand Slam in years to come, and when he does arrive at the Mid Ocean Club, it will be to put on his best performance. The kids will be there, along with the dignitaries and the PGA of America, all smiling, all thankful that Tiger could work it into his schedule. And this week will be rear view.
The reason for that is how the two highest-ranking golf officials from Bermuda handled the situation upon learning that Woods was going on holiday, and would not be present with sticks in hand to win another Grand Slam.
Brown and Woods exchanged letters. "It was quite straightforward," he said. "Essentially Tiger said he was tired and with his additional responsibilities he needed a break. We wrote back, said we understood, that we were disappointed but that we do understand priorities." Michael Dunkley, a past president at the Mid Ocean Club, and leader of Bermuda's Opposition Party, was at The Tour Championship in Atlanta when Woods made the announcement, and had a chance to meet Woods on East Lake's practice putting green.
"I didn't want to put any pressure on the guy," Dunkley said. "Many of us live busy lives; he takes it to another level. He's got pressure from all angles, and I believe he's disappointed he can't take care of everybody."
Dunkley and Woods talked about being fathers, exchanging stories about changing diapers and the complexities of older daughters. The conversation drifted to Bermuda and Tiger's season, eventually lasting longer than Dunkley thought it would. They ended with Dunkley inviting Woods to visit Mid Ocean Club, should he ever be cruising the waters off the shores of North Carolina.
"He didn't make any promises, but he said he'd do his best to be here next year," Dunkley said. "I felt a real sincerity in that conversation."
And there is real sincerity when I say a field of Zach Johnson (Masters), Angel Cabrera (U.S. Open), Padraig Harrington (British Open) and Jim Furyk (Tiger's fill-in) is about as good as it's going to get for star power until, well, Tiger's tournament two weeks before Christmas.