News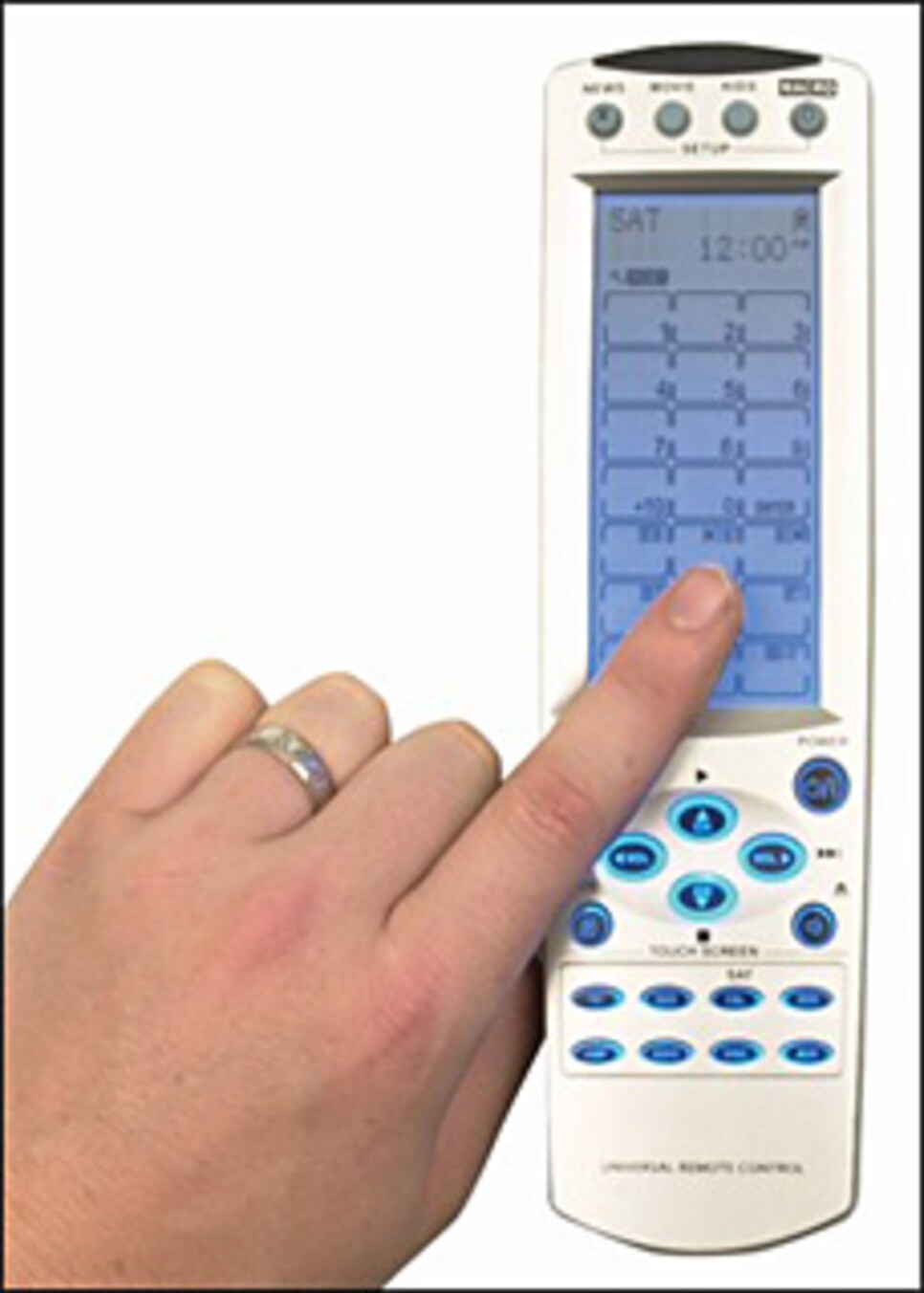 The ultimate device for dealing with the fall series.
Between Morning Joe and the Major League Baseball playoffs at night, I've been able to keep sane during this lull in the golf season and a little hip procedure that's turned me into a couch potato. Suddenly, I know what it's like to be Freddie Couples. I even know how to use the remote control in the dark.
Thus I watched every one of Alex Rodriguez's at-bats during the past week, every single one of them, and as the days wore on and the nights grew long I came to the conclusion: This guy is no Tiger Woods.
Woods doesn't strike out with men in scoring position. Woods deserves the pile of money he makes. Woods delivers under pressure. A-Rod didn't. He reminded me of Phil Mickelson before he started winning majors. Big numbers, class acts that handled failure well. But the talent wasn't there to produce when it mattered. Phil learned how to become a clutch player. A-Rod may, but not in New York.
I also have to confess that I did watch a Fall Series event. Not from start to finish, but almost all of Sunday's final round. Please don't take away my Golf Writers Association of America card, but I was right there with Foltzy and the rest of the Golf Channel crew, flipping back and forth between the baseball in time to catch most of Jesper Parnevik's wild ride across that amusement park golf course in San Antonio. I'm not on painkillers while I write: That was a pretty entertaining Valero Texas Open.
I know, I'm sick. I have no life. I need to take up fishing. Reading. Board games. Dog sitting. Something other than watching the Fall Series when there's NFL on and playoff baseball, but Valero had a couple of guys I knew on the screen, each trying to scratch out a victory after a long time. It might not have been good golf, but it was good TV for a golf junkie.
Jesper digs the deepest trenches on the driving range, these big, fat fillets of turf. I don't know how his body takes it. Actually, it doesn't. He had a hip procedure seven years ago. He aims right with a closed stance, hits 9-iron from 170, and like always, plays in a goofball hat of some sort. Remember the flipped-up bicycle hat with the SAP logo? This latest European model may look cool to Johan Lindeberg, but it's not working.
Gladly, though, Jesper is. He's one of the game's great characters and grinders. Plus he has a huge place in golf history. Without him, Tiger would not have Elin as his wife, there would be no Baby Sam and Tiger wouldn't be as happy as he is today. Remember, Elin came to America to work for Mia and Jesper just as Tiger's career was taking off. She was at Jesper's last Tour Championship in 2000. So was Lance Ten Broeck, Parnevik's caddie.
They split for a while, but old habits are hard to break and Ten Broeck went back on the bag. It wasn't like the old days until this past week, not a top-10 for the year. Ten Broeck, 51, still had some playing status and contemplated being the first player in history to play and caddie in the same event this year. They didn't get the W, but they got exempt status for 2008.
The other throwback throwing down putts on Sunday in Texas was the Little Longhorn himself, Justin Leonard. I remember watching Justin do a putting drill at Congressional during the AT&T in July. I didn't want to walk up until he made his last putt, but he kept missing. I probably waited 30 minutes before Leonard could complete his ladder. I thought of this as Leonard settled into that 10-footer, the same length putt he kept missing on the Poa in D.C.
He didn't pull an A-Rod. When it counted, he made the putt.
Now I've got the Red Sox-Indians, which promises to be a better series, and visions of the Fry's Whatever They Want To Call it dancing in my head. All I know is, they're playing golf in Vegas this week, and I'll be watching.