News
Europe Hopes Its Length Will Overcome A Shortage Of Talent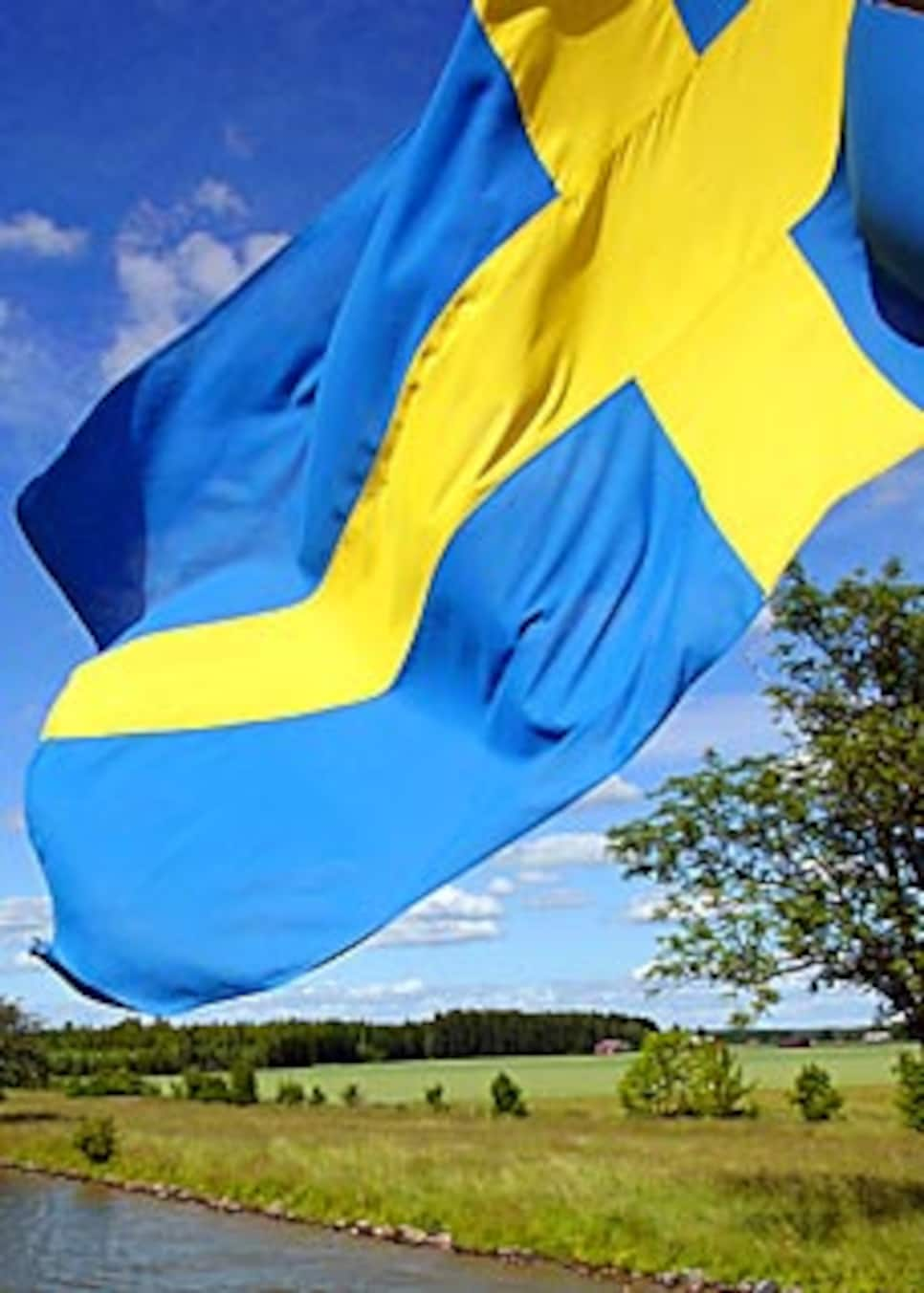 On The Road To The Solheim Cup.
HALMSTAD, Sweden -- One of the advantages the home team has in the Solheim Cup -- second only to having 30,000 singing, chanting fans with their faces painted Europe's team's colors -- is being able to control the setup of the golf course. The Halmstad Golfklubb has a very American feel -- lush fairways, bent grass greens -- but what European captain Helen Alfredsson has done to give her team an advantage is set it up to play long. Extremely long.
Halmstad will measure 6,615 yards for this week's competition but it will play more like 7,000 yards. So much rain fell Monday that balls where still plugging during Wednesday's practice rounds. And with temperatures the next few days not expected to rise out of the 50s, a major drying out is not likely. Throw into the mix predicted rain for all three days of the competition and wind gusts of 18-25 mph, and power is going to be at a premium. And when it comes to power Europe is loaded.
Alfredsson's team has four of the top 10 on the LPGA in driving distance -- Suzann Pettersen (3), Sophie Gustafson (6), Laura Davies (7) and Maria Hjorth (10) -- while the Americans have only one, Brittany Lincicome (4). "This course is set up a lot longer than [an average] LPGA event," said Sherri Steinhauer as teammate Angela Stanford nodded in agreement. Steinhauer, a low-ball hitter, is not one who will benefit from the course setup.
"The course is playing great," Hjorth said. "It's playing as long as it can be played. It's soft and the tees are way back." Not everyone thinks the long-playing setup will be a complete advantage for Europe. "It's long and we all know the reason why," Creamer said. "It's a little bit of an advantage for them. But it's match play. You hit first [from the fairway] and you can put pressure on them."
A glance at the rosters -- the Americans have seven players who have won LPGA events this year -- would seem to indicate Europe needs every advantage it can get. "If you look on paper the Americans are definitely favored," says Hjorth. "But you will see a lot of team spirit [for Europe] and being on home soil will definitely help." The seven Americans who have won LPGA events in 2007 -- Paula Creamer, Morgan Pressel, Lincicome, Nicole Castrale, Stacy Prammanasudh, Cristie Kerr and Natalie Gulbis -- do not even include stalwart veterans Juli Inkster, Pat Hurst, Laura Diaz, Steinhauer and Stanford, all of whom have Solheim Cup experience.
Certainly, if Europe is to avoid joining its 1996 side as the only team to lose on home soil, it will need big efforts from its big-name players. Annika Sorenstam, Pettersen, Gustafson, Laura Davies and Catriona Matthew are all going to need multiple-point performances for the Europeans to hold off the American challenge. It's not clear what Europe can expect from Trish Johnson, Becky Brewerton, Gwladys Nocera, Bettina Hauert, Iben Tinning and Linda Wessberg. And in question is whether Sorenstam, still recovering from a ruptured disc in her neck, can play all five matches.
"That's a good question," Sorenstam said. "Helen hasn't asked me. But once I begin playing I'll do whatever I can for the team. If I was to miss a match the fourth [Saturday afternoon best-ball] would be the logical one. We'll see how it goes."
While U.S. captain Betsy King gave an indication of some of her parings in Wednesday's practice session, Alfredsson played her cards close to the vest. King sent her team out to practice alternate shot with Diaz-Steinhauer, Inkster-Creamer, Prammanasudh-Castrale, Lincicome-Gulbis, Pressel-Stanford and Kerr-Hurst playing as teams. To get in as many shots as possible and still get a feel for the format, King had both players hit tee shots, then play her partner's ball from the fairway. (Don't be surprised if Inkster-Creamer are the first team out for the Americans in Friday's opening alternate-shot match.)
Alfredsson, flying around the course in a cart with her baseball cap on backwards, slapping backs and cracking jokes, may emerge as a surprise star of this competition. A lot of people didn't take her seriously as a captain because it is sometimes difficult to take Alfie seriously. But she is an intelligent woman who is reminiscent of the old baseball manager Casey Stengel, who used to take pressure off his players by making himself the comic center of attention. Don't underestimate Alfredsson. She is a woman with a plan.
The course setup is one indication of how on top of things Alfredsson is. Her sense of humor has definitely relaxed her team and you can bet the house that if the no-nonsense Swede feels she can better her team's chances of winning by sitting down a player who is not performing well, she will not hesitate to bench her. King will face the much more difficult situation of whether or not to follow the American team-golf tradition of playing everyone equally.
Giving pretty much nothing away, Alfredsson sent the following threesomes out in Wednesday's practice: Tinning, Hauert and Wessberg, followed by Davies, Johnson and Hjorth, then Brewerton, Pettersen and Sorenstam, and finally Matthew, Gustafson and Nocera. Alfie will be limited somewhat in her benching of players. Everyone is required to play at least once before singles, but that still means a weak link can be "rested" three times.
Just because the Europeans played in threesomes didn't mean something wasn't at stake. "Are we going to play anything?" Davies, who likes a little gambling action now and then, asked Johnson and Hjorth. "Skins? Fifty quid?" And off they went under cloudy skies and a brisk 15 mph wind that made it feel a lot cooler than the 55 degrees the mercury registered. One thing for certain: It will be a lot warmer when the 2009 Solheim Cup is played at Rich Harvest Farms in Illinois in Aug. 21-23. That will get this competition not only out of football season, but also away from the FedEx Cup -- or at least the conclusion of it.