News
Chicago? See You In Atlanta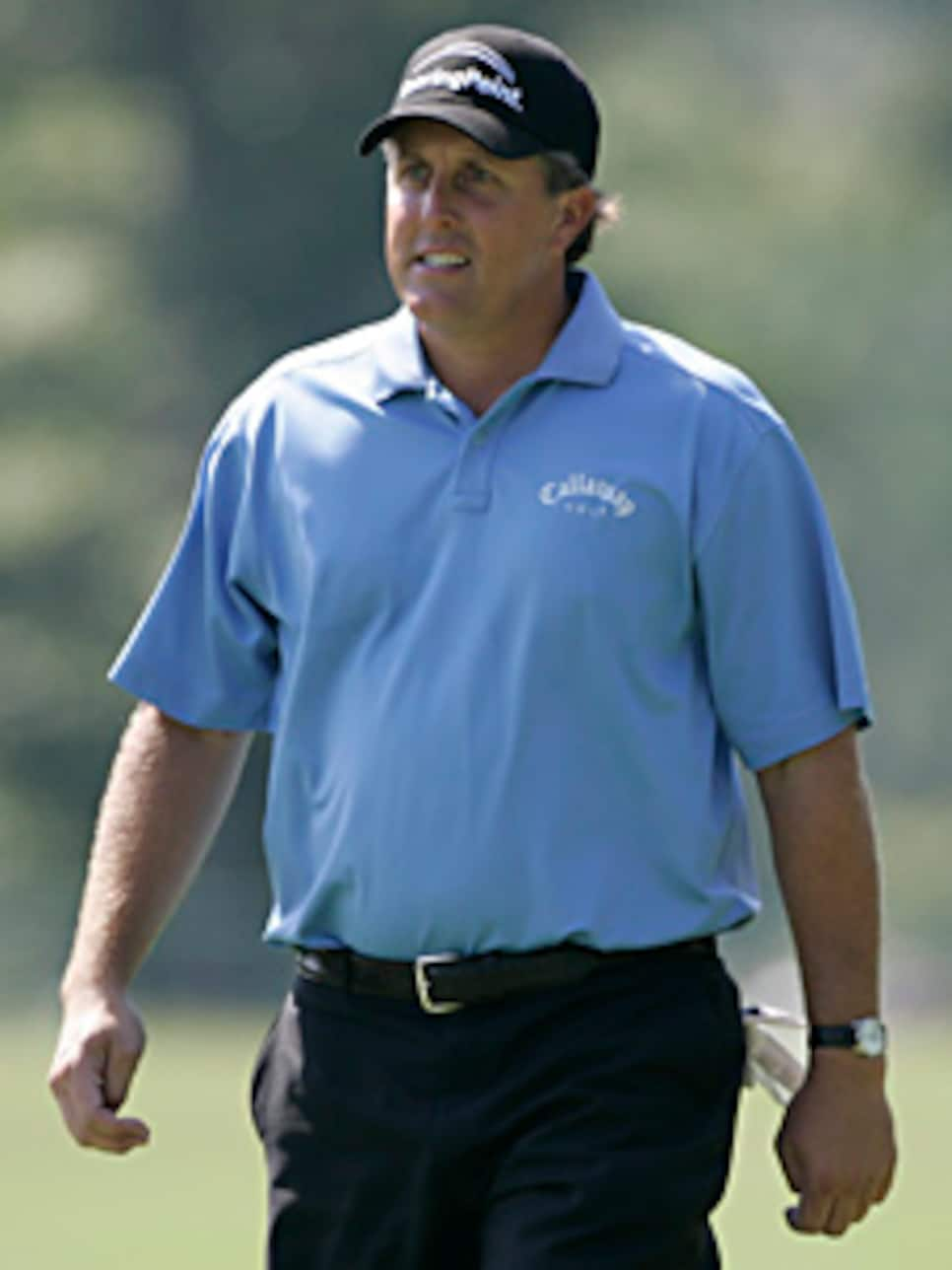 Is Phil stirring up a storm in the windy city?
Phil Mickelson, who took over the No. 1 spot in FedEx Cup playoffs standings by winning the Deutsche Bank Championship on Monday, confirmed to Golf World on Tuesday that he will not play in this week's BMW Championship. Mickelson did not elaborate on his reasons for withdrawing from the third leg of the FedEx Cup playoff series, other than to reiterate what he said after winning the Deutsche Bank Championship Monday: "I feel an obligation to the PGA Tour," Mickelson said, "but I also want to be home with my family."
Mickelson participated in a corporate outing Tuesday at Medinah Country Club outside Chicago, not far from Cog Hill G&CC, site of the BMW Championship where tournament officials were awaiting official word on Mickelson's plans. He said he will fly to San Diego Tuesday evening, but added, "I'm looking forward to Atlanta." His reference was to next week's Tour Championship, the final of four playoff events. Tiger Woods missed the first playoff event, and Ernie Els the second.
Other than the tight scheduling necessitated by this year's FedEx Cup system, Mickelson did not comment on his remarks Monday evening after he won the Deutsche Bank Championship, when he said, "My frustration came from asking for a couple things (of PGA Tour commissioner Tim Finchem) that weren't done."