News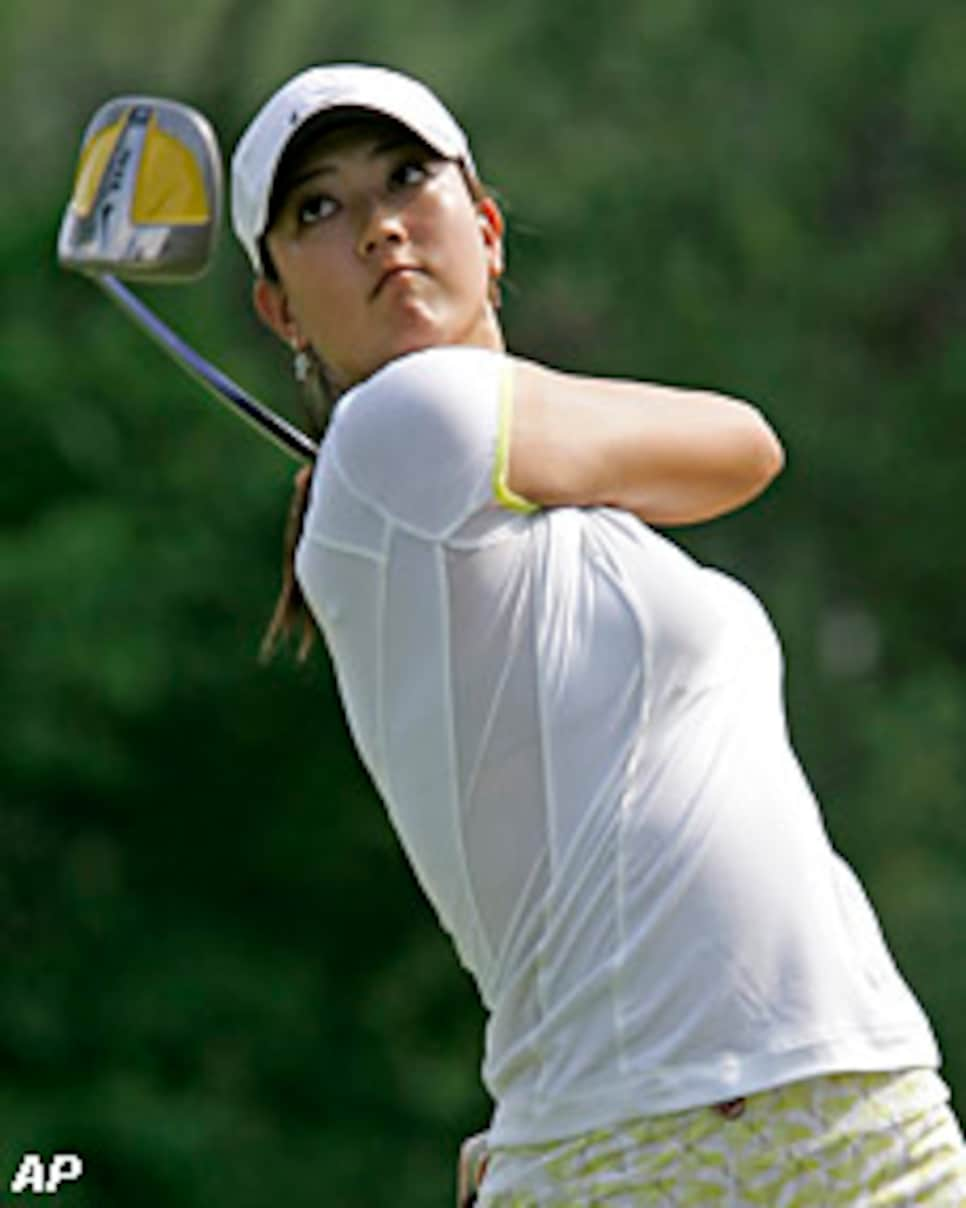 Wie hopes to see improvement in Europe.
Tournament officials at next week's Evian Masters in France and the Ricoh Women's British Open the following week, both of which have granted Michelle Wie a sponsor's invitation into the field, say they expect her to tee it up at their respective tournaments and a source in the Wie camp confirmed to Golf World she will make the trip to Europe.
The 17-year-old Hawaiian who starts college at Stanford in September, last competed at the U.S. Women's Open in June where she withdrew because of weakness in her left wrist while 17 over par through 27 holes.
Wie has not broken par in competition since the final round of the Evian last year, a total of 23 rounds, including the two times she has quit in her last three tournaments.
Sources tell Golf World that Wie has been playing in Florida, where her teacher David Ledbetter is based, and that she is hitting the ball better but still somewhat erratically.
Wie is also said to be relaxing and taking in some of the summer movies, one of her true passions. That could be the best news to come out of the Wie camp about the embattled teen in a long time.
Since returning in May from an injury to her left wrists sustained when she fell while jogging, Wie has played 115 holes of golf in 52-over par.
The danger Wie faces in returning at the Evian Masters, a luxurious limited-field event in which spots in the field are highly coveted by players, is further straining her already tense relationship with LPGA members if she were to withdraw again. Players are growing increasingly impatient with the fact a non-tour member continues to be invited to events in which she is not competitive and, in fact, can't finish.
The next two weeks in Europe will be very important for Wie, both in terms of regaining her confidence and re-establishing her credibility with the players and fans.
The British Open will have the added interest of being the first women's professional tournament played on the Old Course at St. Andrews.