The Loop
Check out this $200 million Florida listing that includes multiple practice greens and a miniature golf course
Sorry, make that "just under $200 million." That's what the Wall Street Journal reports a Florida island estate owned by the Ziff family is being listed at. Maybe that will change your tune about making an offer?
Probably not, but you might enjoy seeing just how awesome this property is. Named "Gemini" (you know it's a sick property when it has an official name, especially one like Gemini), the family compound encompasses 16 acres on a barrier island just south of Palm Beach.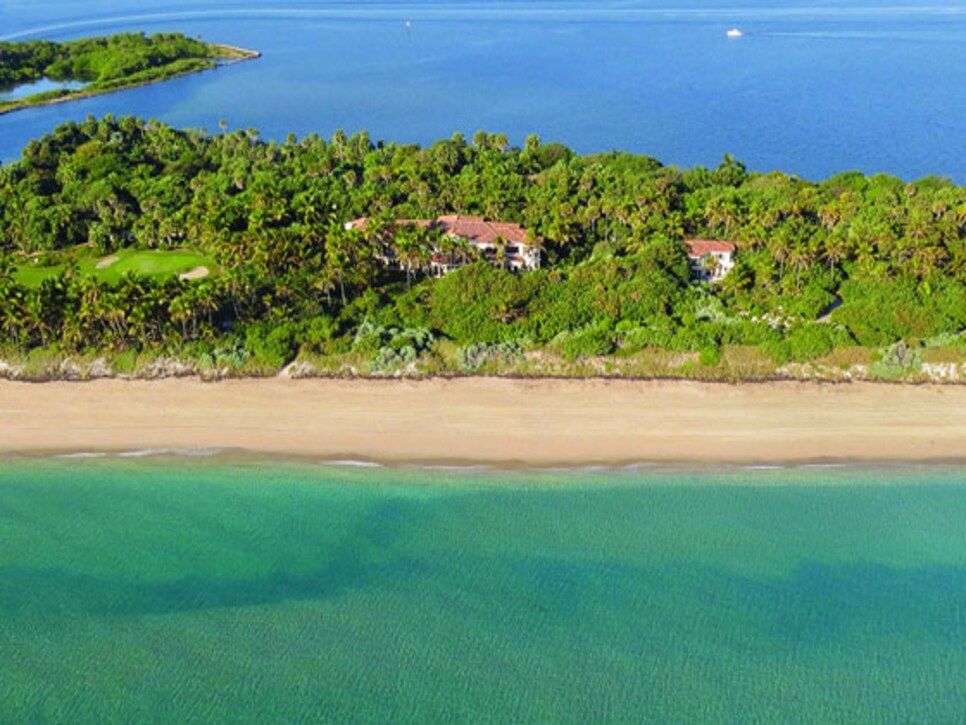 The main house measures 62,200 (can't forget that extra 200!) square feet and sits on the Atlantic Ocean. There's also a guest house that faces the Intracoastal and the two structures are connected by an air-conditioned and furnished tunnel. That alone might make this the most jaw-dropping piece of real estate on the market, but there's more.
The compound also includes a seven-bedroom house, two four-bedroom "cottages," a pool, a pier, a basketball court, a tennis court, and a golf practice area with two greens.
But while we've seen those type of amenities in luxury listings before, here's a new one: A miniature golf course. With a model train set running through it. Amazing.
The Wall Street Journal describes that last feature as being "for children." Ha. That would be the first thing we'd check out if we ever visited.